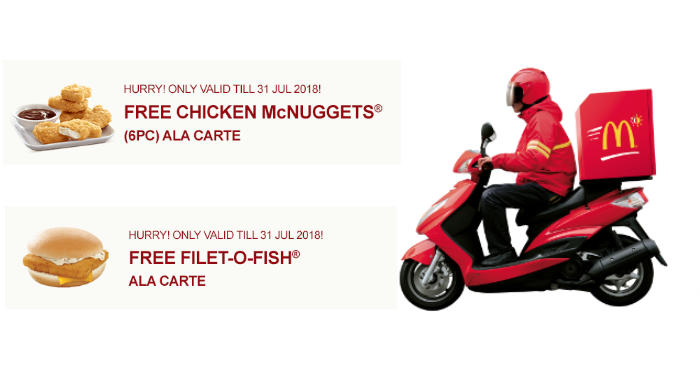 Get more for your McDelivery orders
From 14 – 31 July 2018, enter these new McDelivery Promo Codes to get FREE treats.
Free Filet-O-Fish: GREATCATCH7
Free Chicken McNuggets: NUGGETS7
Enter coupon code upon checkout
To use your coupon code, please ensure that your cart items meet the minimum spend (excluding delivery charges). Once done, go to 'My Order'. Click on 'Got a coupon code?', enter your code and hit 'Apply'. Easy!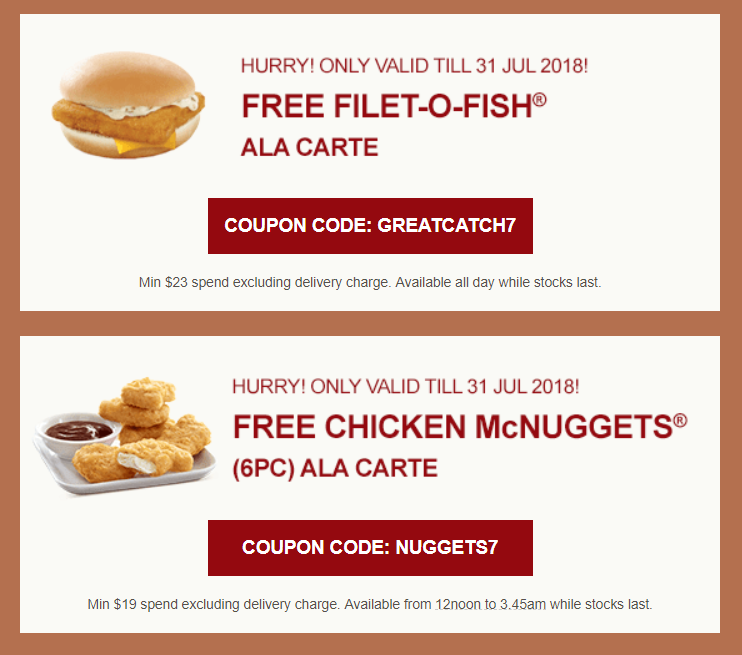 Share these promo codes with your friends and loved ones!