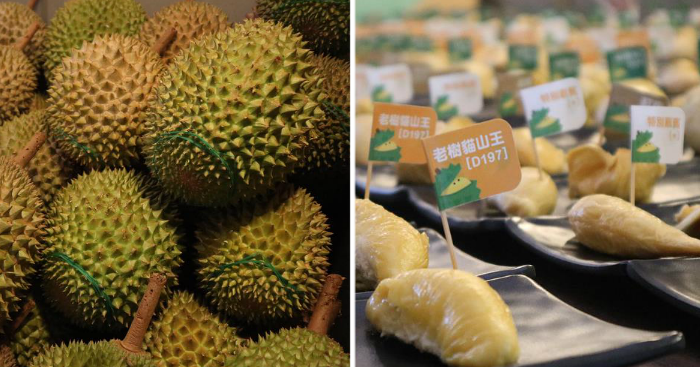 The Greatest Durian Party is back!
It is the greatest durian party in Singapore! For starters, you will get to enjoy the signature Durian Tasting Platter featuring an array of five different cultivars of Malaysia's best and freshest durians, including D197 (Musang King), D198 (Golden Phoenix), D13 (Golden Bun), D101 (Red Flesh), and Jiang Hai whereas subsequent free-flow durians include the following three cultivars – D197 (Musang King), D101 (Red Flesh), and D13 (Golden Bun).
This all-you-can-eat event will definitely be an unforgettable experience for all durian fans.
In conjunction with the event, you will not only be able to savor exotic durians but also learn about the history of Malaysian durian, its evolution and how to appreciate this exotic delicacy as you would with caviar, truffles or wine. DurianBB expert will be on-hand to take you on a journey of the wonderful King of Fruits.
Come and enjoy this rare treat for just $68. Book here today.
Share this news with your friends and loved ones on Facebook!