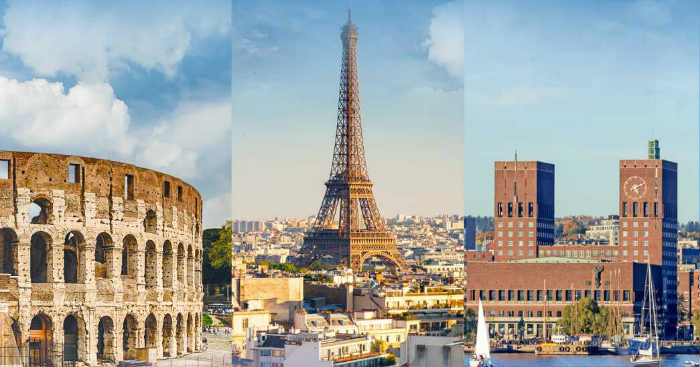 Fuel your wanderlust and take advantage of Thai Airways attractive fares to destination around the world
Just as August is winding down and September is picking up, there's much to look forward as autumn and spring comes to life. It's the favourite time of the year for most of us, as the surroundings bloom with colours.
Thai Airways is offering amazing fare deals to popular destinations around the world including attractive Business Class fare deals to European destinations.
Here are some top holiday picks to plan your next getaway so you enjoy every little minute of this autumn.
Auckland
Winter in New Zealand is just winding down, which means warmer weather in the Land of the long white cloud. Whether you enjoy soaking in bubbling geothermal hot springs or visiting the home of the Hobbits in the North or seeking an adrenaline high in the South, there's one thing you'll never tire for sure – the undulating mountains of New Zealand.
Brussels

Apart from the multitude of UNESCO World Heritage sites around Brussels, go on a hunt of famous cartoon character hero Tin Tin around the city, and find out how a statue of a boy pissing can be so famous.
Busan

Korea is always a good idea. Eat and shop to your heart's content at Seomyeon in Busan from dusk to dawn, visit the remarkable temple by the sea at Haedong Yonggungsa Temple, sample raw fish and live octopus at Jagalchi Market, and don't miss walking on air at Oryukdo Skywalk!
Kathmandu

Now that the monsoon season in Nepal is officially over, there's no better time to get a hike in while admiring the Himalayas in Nepal! There are hikes of varying difficulty levels, so you're bound to find one that fits your fitness level. Reluctant to get your heart pumping? There are countless of temples to take a cultural lesson, immerse in the thriving bazaars to witness street food vendors, a plethora of spices, gifts and everyday life.
Sapporo

If Sapporo beer is the first thing you think about when the capital city of Hokkaido comes to mind, then you're in the right place! The last time I was in Sapporo, I caught cherry blossoms all around the city – it was glorious! Not only that, if you're into winter sports, then this is one city you want to hit, as it's the gateway to some of the most powdery snow you can find in all of Japan. Evidently, Sapporo is a hot favourite in every season!
Milan
There's so much to do in Milan from art and fashion to architecture, churches and basilicas. What's more, you'll never run out of pasta to try! If there's one thing you can't miss when in Milan, they are aperitivos. Only found in Milan, you only have to buy one drink and you get a whole load of aperitivo small bites with it – breads, cheese, meats and fruits are but just some of the standard dishes.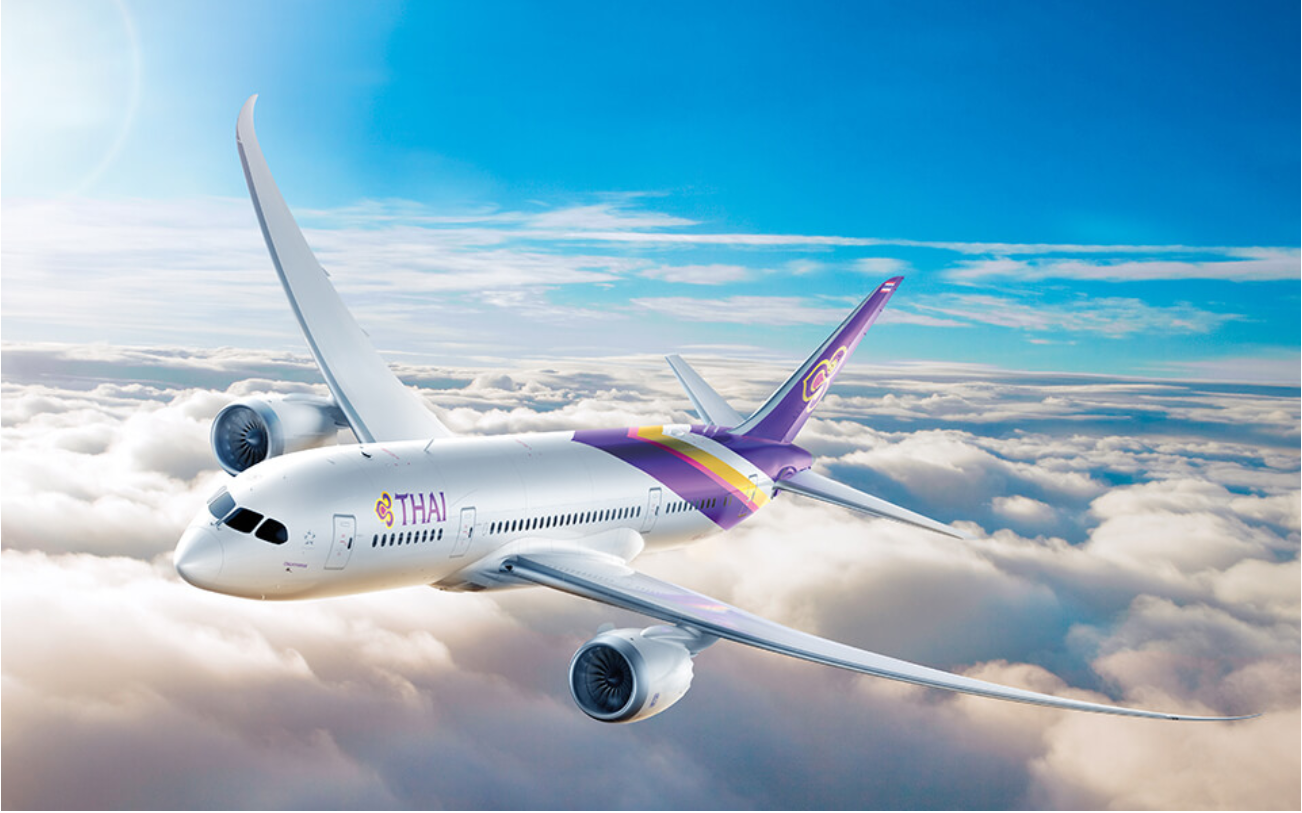 Thai Airways operates 32 flights a week from Singapore to Bangkok with convenient connection from Bangkok to more than 70 other cities.

Awarded by Skytrax 2019 for being the World's Best Airline Lounge Spa, travellers flying on Royal Silk Class can relax and work in comfort prior departing to their next destination. What's more, travellers get to enjoy a complimentary 30 minutes neck & shoulder massage or foot massage.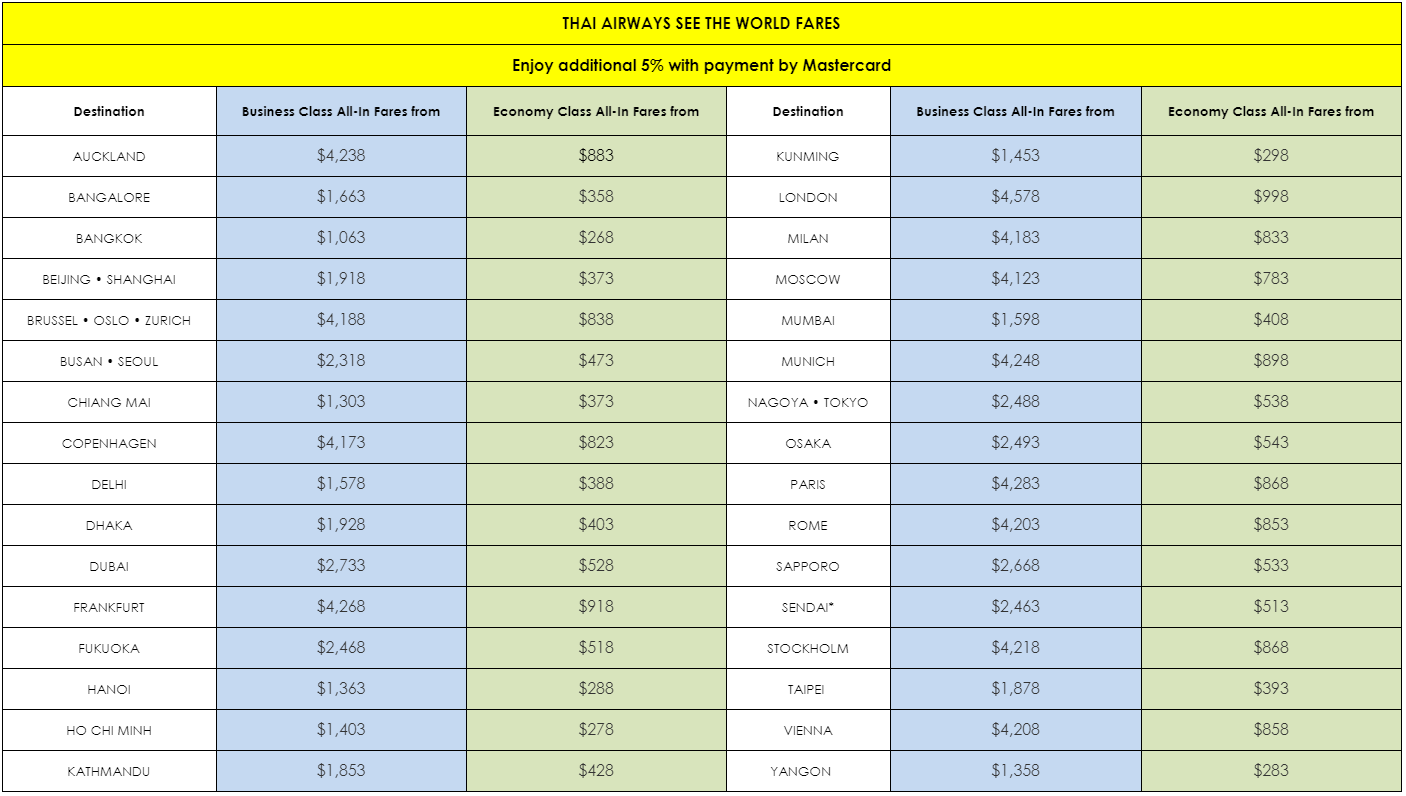 Sales Period : 01 Sep 19 – 15 Oct 19
Travel Period : 01 Sep 19 – 31 Mar 20
Enjoy additional 5% off your tickets when you make payment by Mastercard!