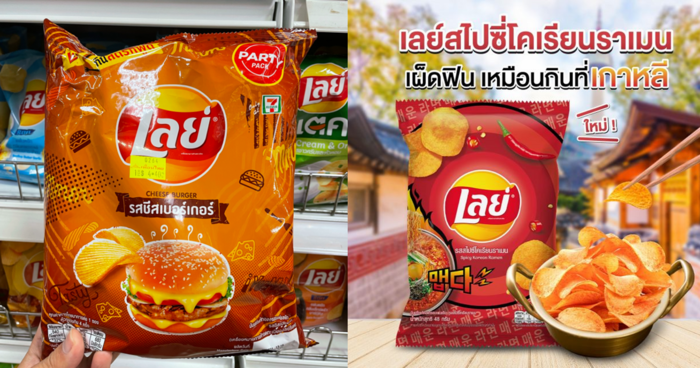 Can't travel to Thailand? No problem.
Thai supermarket at Golden Mile Complex brings you the latest snack from Thailand. This time we're getting the limited edition Lay's Potato Chips in two flavours: Cheeseburger and Spicy Korean Ramen.
Hamburger-flavoured potato chips
According to a YouTube's review, the Lay's Cheeseburger potato chips tastes really good. It tastes and smells like a real cheeseburger!
A standard pack sells for $1.90. You can get a bigger-sized party part for $4.40.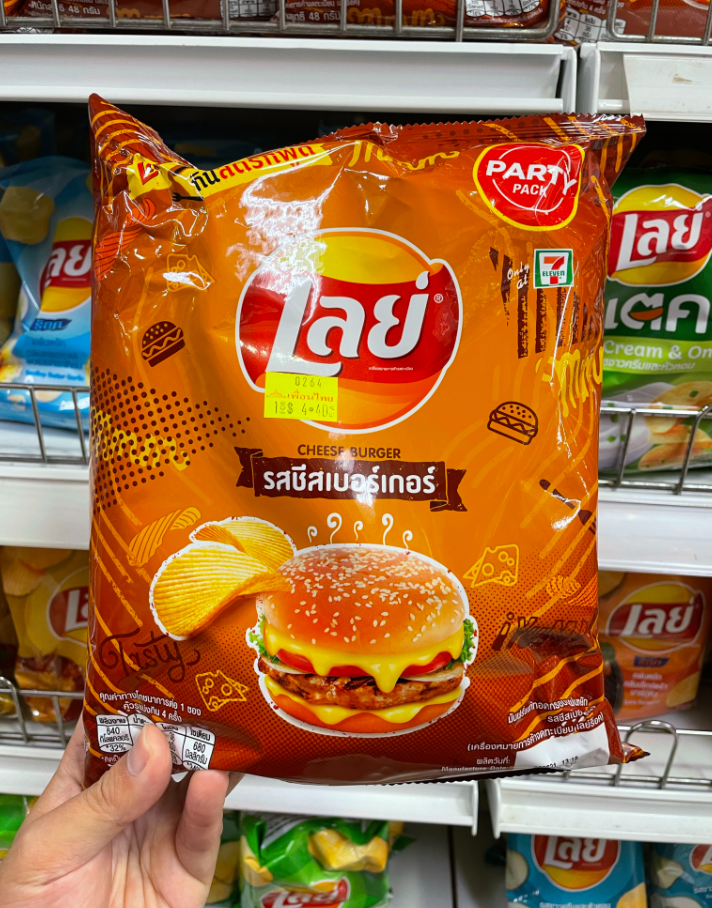 Lay's Spicy Korean Ramen
These Lays from Thailand brings out the flavor of a Korean ramen bowl with added kick of heat. If you enjoy eating Korean ramyeon, this should be on your next must-try list!
Try now at $1.90 per pack.
Address: 5001 Beach Road, #02-08 Golden Mile Complex S199588