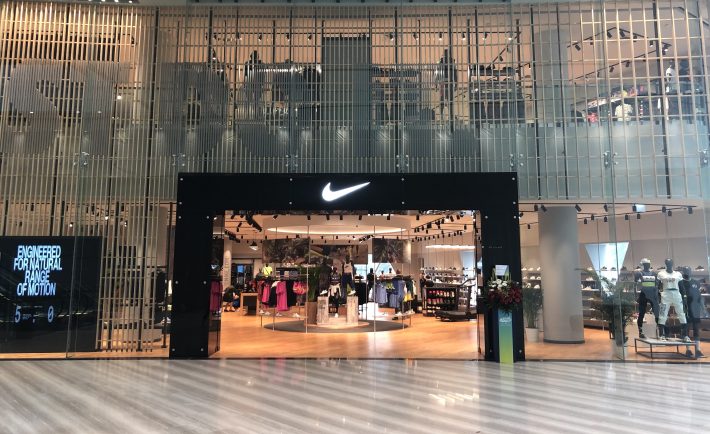 Image Credits: theplaybook.asia
I think we can all agree that the slogan "Just Do It" has struck deep within people's minds. It's probably not an exaggeration to say that most youngsters and middle-aged peeps can immediately associate the three words to Nike. This goes to show how successful Nike has been over the years.
As such, we have picked up some takeaways from Nike's marketing strategies for anyone or aspiring business leader to ponder over.
Keep up with social media
At the time of writing, Nike has garnered over 160 million followers on Instagram and close to 9 million followers on Twitter. This is all thanks to its human-centric fun and inspirational posts to retain customers and attract potential ones.
In addition, Nike also actively responds to negative comments to try to moderate the situation. If you want to keep up with social media and uphold a presence over your competitors, be sure to find your content niche and stick to it.
Welcome diversity with open arms
Discrimination will be your downfall if you're trying to reject diversity or exclude certain types of consumer profiles in the midst of building your business. On the flipside, welcome variety with open arms, and you will gain support from the public.
Just take a look at Nike's latest release – Nike Go FlyEase. It's the first-ever hands-free shoe that makes it easy to get in and out so folks who cannot use their hands freely can put on these shoes effortlessly. Just like that, they have reached a new group of customers no one else would have simply thought of.
Steer away from hard-selling
Have you ever been turned off by an advertisement or brand campaign that's full-on hard-selling? Such brands may be throwing their marketing dollars down the drain because consumers are now annoyed and turning to other alternatives instead.
Rather than purely spotlighting its products, Nike focuses on its athletes and their stories. This is a brilliant marketing move because they are pulling on consumers' heartstrings. The next time an individual sees a Nike store or online advertisement while shopping, they might instantly recall the brand ambassadors' personal stories and resonate with the company.
Promote sustainability
Not many brands centre their attention on promoting sustainability. But labels who do so, like Nike, win their customers. Since more people are turning their attention to sustainability, the public will likely support eco-friendly products if offered at a competitive price point.
Closer to home, our little red dot will also start a new initiative called the Enterprise Sustainability Programme. It's an effort to support local companies in building sustainability capabilities and developing products and solutions contributing to the green economy. We believe more details will be released soon!
---
While the above takeaways from Nike's marketing strategies are worth a try, they may not be suitable for every business' growth stage. Depending on your marketing budget and company's strength, make tweaks where necessary to fully benefit from the above tactics.