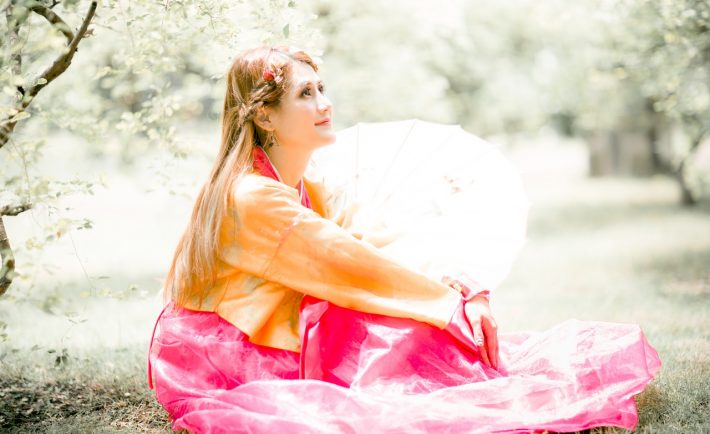 Image Credits: pixabay.com
Korean beauty secrets focus on the rigorous steps that you need to follow on a daily basis. They invest their time and money on flawless skin to wear less makeup. Dewy skin with tinted lips is the way their go-to look!
#1: DRINK LOTS OF WATER
Much like the tip shared by a Parisian model, renowned Korean artist Song Ji-eun is zealous when it comes to drinking water. She drinks about three liters of water daily. She believes that the act of hydration will keep her skin looking radiant. She is right!
Drinking water is essential for your body. In some cases, it may even lighten your skin! Generally speaking, it keeps your skin from cracking or drying out.
#2: FOLLOW THE 10 STEPS
Most Korean skincare regimen involves 10 steps. It includes applying sheet masks, essences, serums, moisturizers, fermented products, and sunscreen. Cleansing and exfoliating are parts of the ritual too. I am going to focus on exfoliation.
Exfoliation not only cleans out clogged pores, but also removes dead skin cells. Doing so will brighten your skin. People with sensitive skin must exfoliate once a week. While, people with less sensitive skin shall exfoliate three times a week. Consider purchasing the Palmer's Exfoliating Facial Scrub for S$15.90.
#3: MASSAGE YOUR OWN FACE
Many Koreans prefer showering with a warm to hot temperature setting. As an avid fan of facials, I learned that the steam opens up pores. It makes it easier to remove your blackheads and other imperfections. Fortunately for South Koreans, skin clinics are rampant in their area. So, how can we mimic this convenience?
Massage your face whenever you want to. Create circular motions with your fingers tapping your forehead, cheeks, and jaw. Massaging it can increase ciculation. It is believed that this can lead to a dewy complexion.
#4: USE A CHARCOAL FACE MASK
Buying sheet masks in South Korea is synonymous to purchasing rice in Singapore. It is a necessity! What face mask ingredient is all the rage? Well, charcoal is popular these days. Charcoal dries out your face to detoxify it from excess oils. Furthermore, it exfoliates the face to wash out other impurities. Let it sit on your face for 10 to 15 minutes.
A popular Korean brand for face sheet masks is MEDIHEAL. Its black charcoal mask retails for S$8.90 at Watsons.
#5: WEAR A TINTED LIP COLOR
Korean women prefer wearing lip tints for its many advantages. Firstly, it stays put throughout the day. You can eat two slices of pizza and still have stained lips! Secondly, brands incorporate different natural products such as plant extracts and essential oils. Lastly, it is perfect for the low-maintenance or no-makeup look.
Korea's innisfree carries a variety of lip tints including the Eco Flower tint for S$10. It has balsam, calendula, rose, azaleas and camellia extracts make your lips look fresh and beautiful.