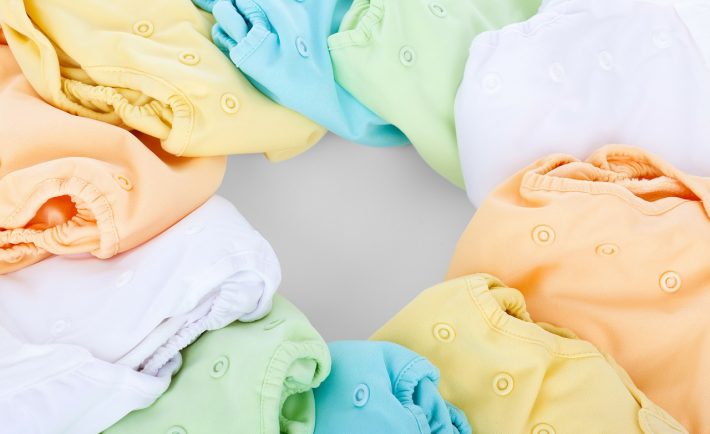 Image Credits: pixabay.com
For many Singaporeans, purchasing baby products is a costly affair. Do not get me started with diapers! These product end up on the rubbish bin on a regular basis. So, is it worth all the money?
Since diapers play a vital role in your baby's grooming, you must get creative in shopping. Try the following tips!
#1: GO BACK TO BASICS
As a child, my mother devotes her time on changing my cloth diapers. The ones I used were passed on to my siblings. Cloth diapers are washable, adjustable, and suitable for sensitive skin. Taking a step back to the old school routine can help you save years worth of cash.
Anything that you can reuse or recycle is a bonus for your wallet. Disposable diapers contribute to your monthly expenses. While, washable diapers can last you for years. Consider purchasing the six-dollar cotton diapers from Lazada.
#2: BE SLOW IN CHANGING SIZES
Diapers come with suggested weight per size. It comes as no suprise that bigger diapers are more expensive. Furthermore, it contains fewer pieces per package. This is why you must take things slow when switching sizes.
The numbers on the cover are merely suggestions. Some children could wear sizes beyond the time suggested on the package. Instead of going with what the company recommends, change sizes once you see a significant amount of leaks.

#3: LOOK AT THE PRICE PER DIAPER
Diapers come in different brands, sizes, and quantities. More often than not, you judge a brand by its price tag. Instead of looking at the price per package, look at the price per piece! This way, you will be able to access whether you are paying for the cheapest diaper price.
For instance, your child requires a taped diaper in small. Pampers offers 82 pieces for S$24 (i.e., 0.29 each). While, Merries offers 54 pieces for S$20.95 (i.e., 0.38 each). Which one is a smarter choice?
#4: PURCHASE IN BULK
When it comes to disposable diapers, it is best to buy in bulk. Bulk purchases are cheaper compared to buying per package. Some stores even offer additional discounts for bulk purchases.

Do not fret about wastage. You will go through countless amounts of diapers once the baby is out!