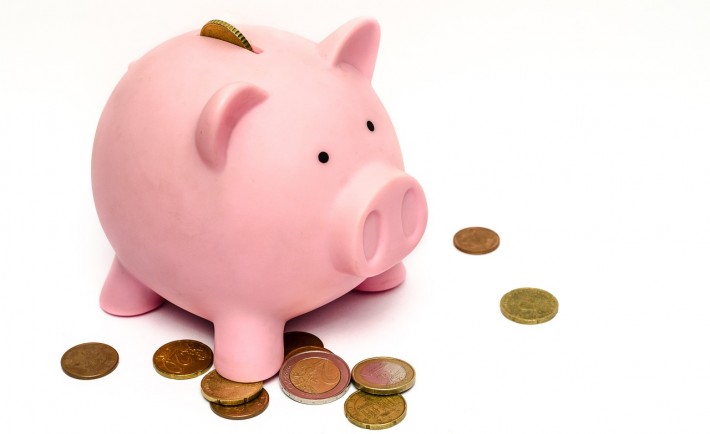 Image Credits: pixabay.com (License: CC0 Public Domain)
Would you rather spend your six minutes to check the latest gossip on Facebook, to stalk the recent celebrity updates on Instagram, or to save a decent amount of money?
The last choice proves to be healthy not only to your finances but also to your life in general.
So start allocating at least 6 minutes of every day to do 1 of these money-saving steps:
1. UNPLUG THE TELEVISION
Did you know that the electricity cost for households is 20.35 cents per kWh? Thus, the monthly cost of a 40″ LCD television (TV) running for 6 hours daily is about S$7.69.
In reality, you cannot maintain the energy consumption of the television constant due to social events. There may be days when you alone time with yourself the remote and other days when you want to go out with friends. Also, free previews during holidays can make you want to use the cable TV even more.
To keep the tariff into a minimum, it is important to switch off and unplug your TV when no one is watching. Instead of leaving the TV on as a background noise, consider your hand phone as a radio. This small daily acts can save you a whole month's worth of major electricity.
2. LOOK FOR ONE EXPENSE TO ELIMINATE
Spend your 6 minutes by examining your last month's utilities bill or last month's credit card statement. Use your hawk eyes to look for one expense you can reduce or eliminate. Whether it is the unusable Yoga studio membership or the expensive dinners at the restaurants, there is a surefire way to cut and save!
For example:
Say you have different telecom provider for your hand phone, landline, and cable TV. Cut them all and save money by getting a promotional bundle from one provider.
3. ALTER AND FIX YOUR CLOTHING BY YOURSELF
Tailoring or sewing services in Singapore can range from S$5-40 depending on the type of clothing article. Some of the prices are too much if you asked me. You might as well buy a new one. Good thing there is a better and quicker option – altering clothes by yourself.
Instead of tossing away your favorite shirt because of several broken or missing buttons, sew new ones into the fabric one by one. Learning how to sew a button is quick and uncomplicated. The first thing you must do is to choose a suitable button and a matching thread. Then, be guided by this short video:
Aside from sewing buttons, master the basics stitches now by browsing through the free tutorial videos available online or by reading this post.
4. COMPILE THE BEST FINANCIAL RESOURCES ON THE WEB
Make a concise list of the premium financial resources on the Internet that are both free and objective. Upon making the list, subscribe to their email or Facebook notifications so you are constantly reminded of the money-saving tips, great deals, online coupon codes, and other financial news. Rather than using your personal email, it is advisable to make a separate email for this.
This simple step can save you money regularly in 6 minutes or less! Begin the list by including Money Digest and MoneySENSE (the national financial resource made by the government).