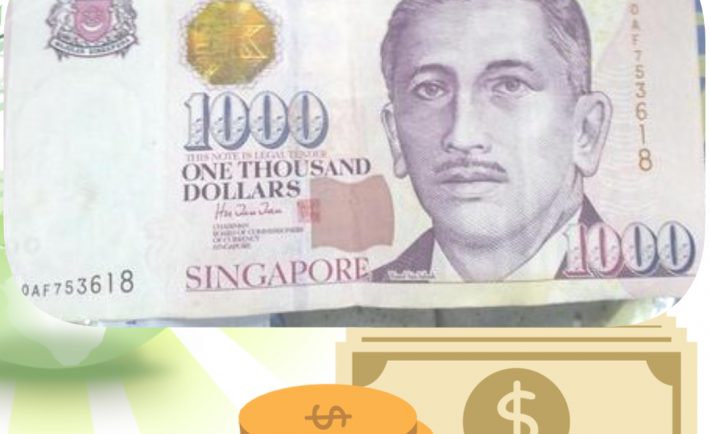 Image Credits: Ramreddy Maddula via facebook.com
This month, the Monetary Authority of Singapore (MAS) announced that it plans to discontinue the issuance of the S$1,000 notes from January 1, 2021. A limited quantity of this note will be made available each month from now until December 2020.
How will this affect you? What are the implications of this decision?
#1: SAFETY MEASURE TO REDUCE THE MONEY LAUNDERING RISKS
According to MAS, this is a pre-emptive measure to mitigate the higher money laundering and terrorism financing risks associated with large denomination notes. Large denomination notes allow people to carry significant values of money anonymously. The anonymity attached to these notes can be used to facilitate money laundering and other illegal activities.
#2: ELECTRONIC PAYMENTS ARE HIGHLY ENCOURAGED
To reduce your health and financial risks, it is best to use electronic payments whenever possible. MAS encouraged the use of electronic payments. Moreover, National University of Singapore's Associate Professor and CGIO director Lawrence Loh highlighted that electronic payment systems are more secure than cash, despite the cyber-risks associated with online payments.
He said that: "You are able to secure two things with e-payments. Firstly, in terms of technical security, you can trace where your money is going, and secondly, you have physical security because you don't have to carry large amounts of cash."
#3: EXISTING S$1,000 NOTES IN CIRCULATION WILL REMAIN LEGAL TENDER
According to MAS, existing S$1,000 notes in circulation can still be used as a means of payment. They will continue to remain legal tender and can be used by the banks. To adapt to the upcoming demands of other denominations (particularly the S$100 note), MAS will make sufficient quantities of other denominations available.
#4: THE SELLING PRICE OF THE S$1,000 NOTE WILL LIKELY INCREASE
Currency collectors and dealers acknowledged that the selling price of the S$1,000 note will likely increase due to the limited supply of this note in the upcoming year. However, the currency dealers and collectors interviewed by TODAY have predicted that it will not increase dramatically.
You see, most people gravitate towards collecting notes of smaller denominations. For instance, a S$1,000 note from the orchid series (issued from 1967 to 1976) is worth around S$2,000. In contrast, a bundle of 1,000 S$1 notes from the same series is worth about S$12,000. It is amazing how these items have a S$10,000 difference in its selling prices!
#5: THIS MOVE IS ALIGNED WITH INTERNATIONAL NORMS
Renowned economists, including those from the International Monetary Fund, have advocated the phasing out of notes with large denominations to deter financial crimes such as corruption and tax evasion. This move by MAS is aligned with the international norms. For instance, European authorities stopped the printing of the 500-euro banknote last year.