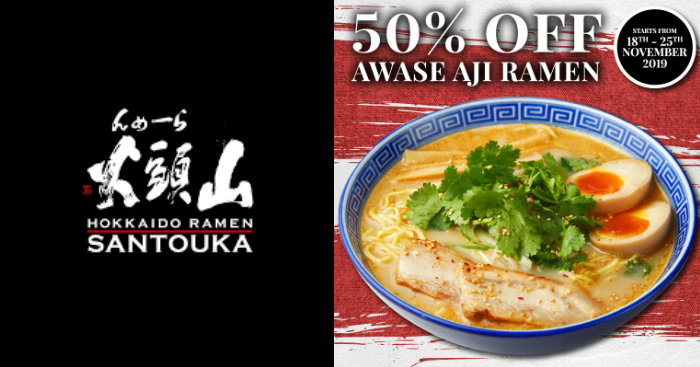 50% off ramen from popular ramen joint 
Hokkaido Ramen Santouka will be offering their new Awase Aji Ramen at half price.
For only one week from 18 – 25 November, enjoy 50% off the usual price for their Awase Aji Ramen.
The Awase Aji Ramen あわせ味らーめん  is a mixture of Miso, Shio, and Shoyu with a little fish-powder. Those things create a complex flavor, sweet and delicate at the same time.
To enjoy the offer, simply save this coupon by clicking the button below.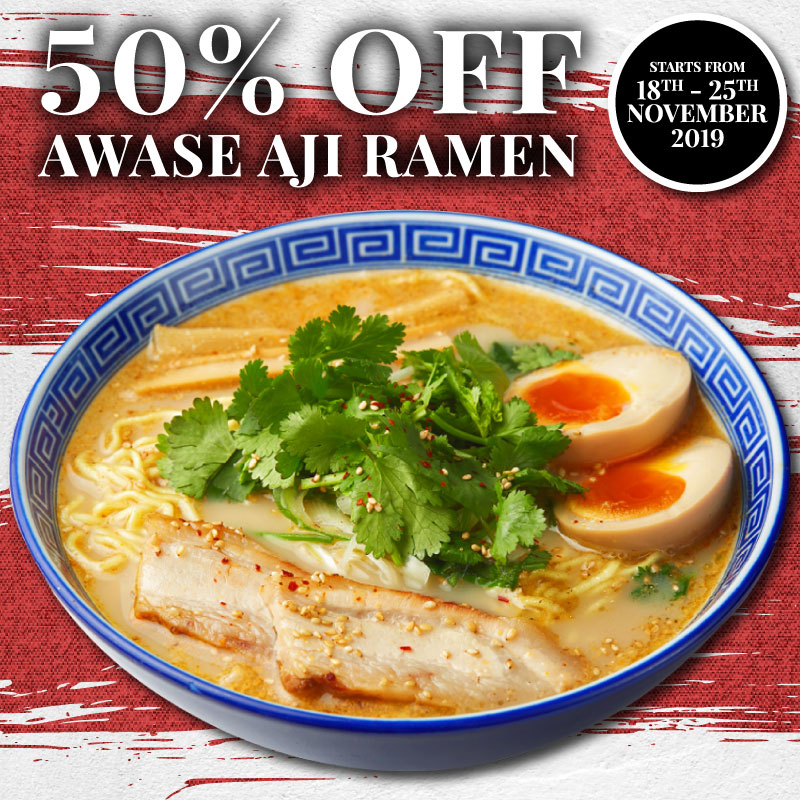 Terms & Conditions
Valid from 18th – 25th November 2019.
Dine-in only.
No take-away, even for left-overs.
Not valid with current in-store discounts and/or promotions.