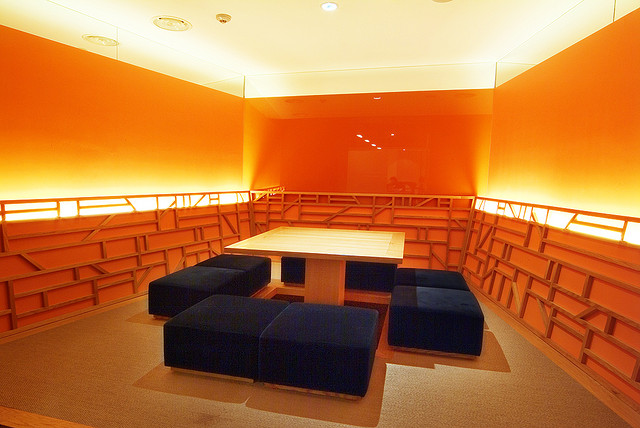 Image Credits: Ogilvy PR via Flickr
Sailing through the waves of modern times, companies and bosses must think of creative ways to engage with their employees aside from meeting inside the regular office space. This is because some people do not think that meetings are necessary that even a simple email of the meeting's summary would deliver the information efficiently than sitting down in a room with one another. But, there are decisions to be made as a whole. More so, the bond of the group is integral to the company's dynamics.
Some factors that affect the hesitation of some Singapore employees to attend group meetings include: not being able to achieve the desired goals and not being able to go home early as the bosses would stretch the meeting beyond working hours.
To combat these factors contemporary visionaries had an idea in mind: "off-site meetings". Brainstorming outside the halls of the office may just improve your effectiveness and camaraderie…at least that is what David Barrett (Founder and CEO of Expensify) and Nilofer Merchant (Business innovator, TED speaker, and Author) thinks.
Off-site meetings are held anywhere else aside from the office. The off-site venue is the place where the most important conversations and decisions about the company's future are discussed. This new environment is believed to stimulate the staff's creativity.
Here are some venue ideas that you should consider…
1. CAFES
Did you know that morning is the best time to talk about most complex tasks since it is when your body is most alert? So, arrange a breakfast meeting with your team at a cafe nearby. Cafes are inexpensive venues for a relatively small group of people. Furthermore, this will prevent discussing beyond working hours.
2. WILDLIFE RESERVES
Surround your team with the beauty of nature and the lush outdoors by having a meeting at Singapore Zoo or Night Safari. Here is the illustration of their venues and capacities: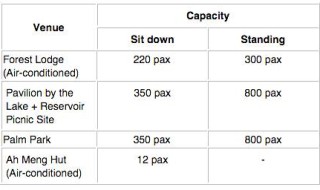 Also, they have seminar packages starting from the price of S$55/person. Check it out here.
3. SENTOSA ISLAND
Sentosa is not only a tourist spot but also a place for unique meetings. You can have an insightful discussion while sitting in the sand or while sitting in the restaurants at the shore. Or you can take the function room route that Resorts World Convention Center offers (visit here for more details).
Experiment with the meeting venues and timings to keep your staff's creative juices flowing. It need not be expensive as long as you focus on the quality and the objectives. 🙂