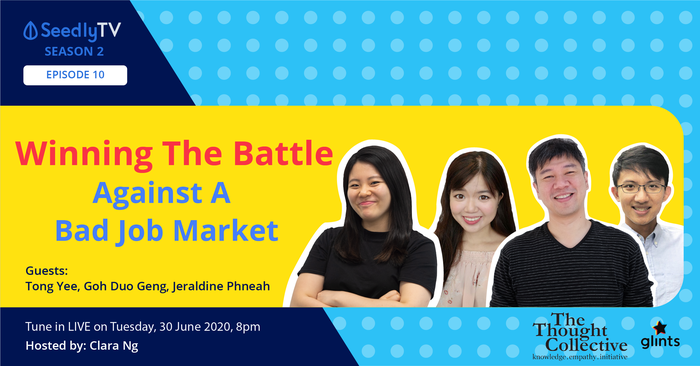 Looking for a job after graduation?
Feeling like you're fighting a losing battle against this bad job market?
DON'T!
The job market is a very different one now from when it was pre-COVID…
So maybe what you need is actionable advice and someone to answer your job search and career-related questions.
If that sounds like a good idea, then this latest SeedlyTV episode will help you better prepare yourself as a job seeker and increase your chance of securing a job.
Just tune in on Tuesday, 30 June 2020, at 8pm to find out more about:
What do job seekers need to know about the current job market?
Why is it dangerous if job seekers stay unemployed for too long?
What can we do to leave an impression during an interview since virtual job interviews are becoming more common?
Will a low starting salary affect your career, especially for fresh grads embarking on their first job?
And many many more.
If you've got questions of your own, you can also start ask your questions now and tune in later to have them answered LIVE!

Not sure why you should watch this episode of SeedlyTV?
Well, here's why.
The Seedly team has brought on thought leaders and career professionals who can resonate with your job-search problems and offer real career advice and help.
Here's a snapshot of who they are.
The Thought Collective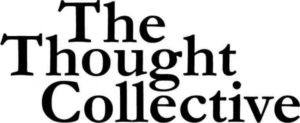 The Thought Collective is a group of social enterprises which aim to create a new generation of socially-minded Singaporeans.
For this SeedlyTV episode, you'll get to interact with Tong Yee (Co-founder, The Thought Collective) who is a sought after public speaker, trainer, and thought leader who shares his insights with various national level committees.
He will be speaking about what fresh graduates need to know about the current job market, how it is changing, and what to watch out for.
If you're looking to score a job, he'll also be sharing about how you can stand out amongst the numerous candidates.
And give valuable tips like how to leave an impression during a virtual job interview.
Glints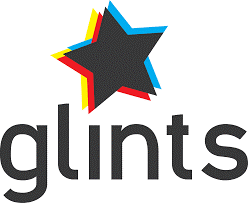 Glints is a career discovery and development platform which has helped over a million young professionals discover their dream careers.
Goh Duo Geng (Special Projects Lead, Glints) will be sharing the macro trends in the APAC and Singapore job market and how does that apply to you in your job search.
(Hint hint: you might have a better shot if you know which industries or businesses are actively looking to hire)
And if you're a fresh graduate or a mid-career job seeker looking for a job or a job switch right now.
He'll share more about what you can do to improve your chances during your job search.
Jeraldine Phneah (Seedly Community Member)
Jeraldine is a Seedly Community member who contributes actively on the Seedly platform.
She has voiced her opinions on topics like how to build rewarding careers and how to navigate difficult times like this COVID-19 pandemic.
On her personal blog, she has shared job search tips like what are the best job portals in Singapore for millennials and how to optimise your LinkedIn profile.
Discussed sensitive topics like whether it is disadvantageous to graduate from a private university in Singapore.
And how effective is MyCareersFuture — a government initiative to help Singaporeans find jobs smarter — as a job search portal.
Look out for her during the SeedlyTV episode as she'll be sharing her personal experiences and lessons!
Special Bonus: Receive a Super Exclusive Seedly Career Assistance Package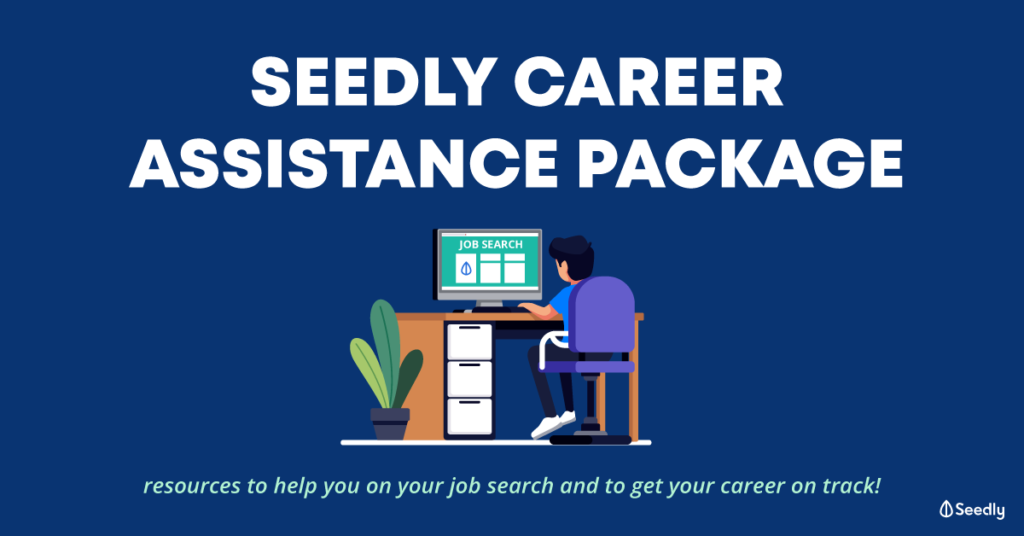 To give you as much help as you can get.
The Seedly team also wants to send YOU a super-exclusive Seedly Career Assistance Package!
All you have to do is sign up for a FREE Seedly account and look out for it in your email.
Whether you're a fresh grad, a mid-career jobseeker, or would like to explore your options in the job market (read: because your job sucks).
The package includes the best career and job search-related content and resources from local personal finance sites and platforms like SG Budget Babe and The Woke Salaryman!
To help you with your job search and to get your career on track!
Sounds good?
Just remember to sign up for a FREE Seedly account.
And the Seedly team will send it to you!
If you already have a Seedly account, just make sure you sign in to your Seedly account between 30 June 2020 to 12 July 2020!
You can ask or answer questions or leave a review.
Or catch the SeedlyTV episode later if you missed the live screening.
Just be active on the Seedly platform and they'll send the package your way!