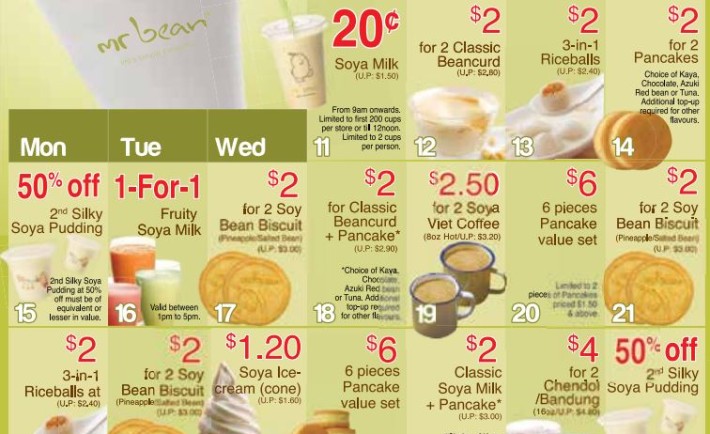 Mr Bean will be celebrating its 20th anniversary with irresistible deals starting from tomorrow onwards.
From 11 Jun 2015 to 30 Jun 2015, look out for special deals such as 20c Soya Milk (starting tomorrow), 1-for-1 Fruity Soya Milk, 50% off 2nd Soya Pudding and more.
Don't miss out these awesome deals.
Check out the offers for each day below. (Click to enlarge)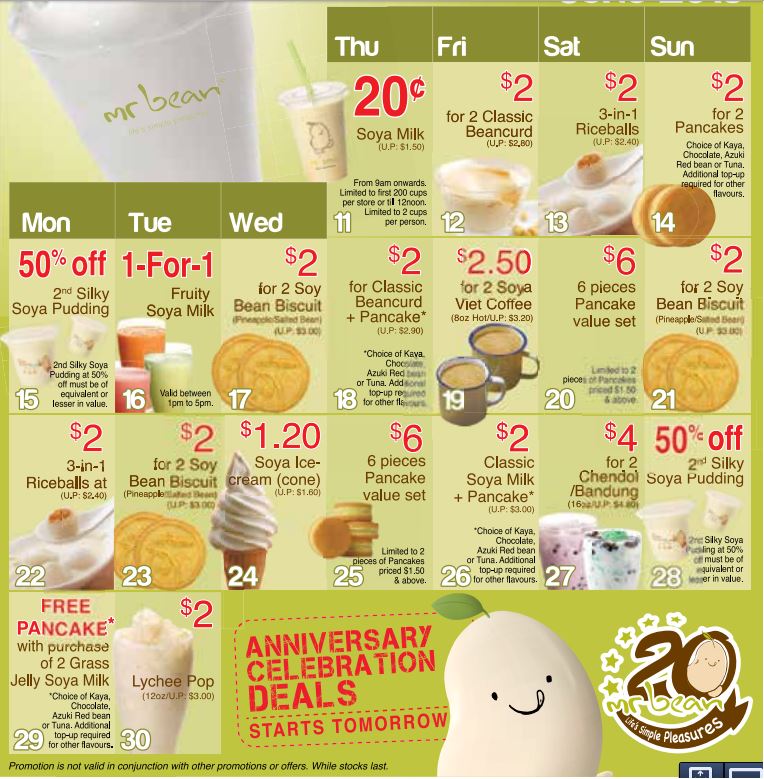 Store locator: http://www.mrbean.com.sg/store_locator_north.aspx
Share the joy with your family members and friends now!