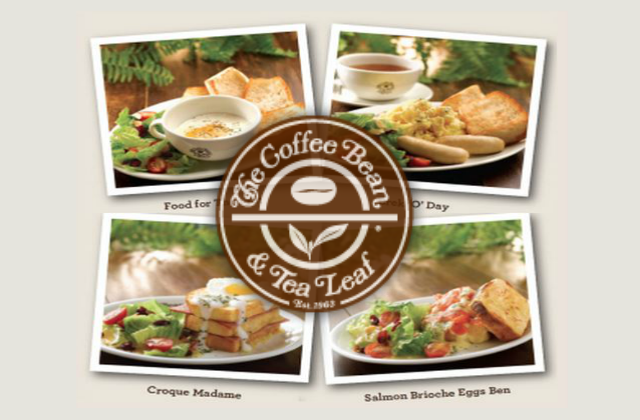 Start your morning with a hearty breakfast at The Coffee Bean & Tea Leaf.
Bring your partner, friend or colleague as they are having a 1-for-1 Breakfast Set for selected outlets if you use The Coffee Bean Card*.
All sets are served with Today's Brew – Coffee or Hot Tea and you get free refills till 11am. Add $1 for Iced Tea or $2 for Cafe Latte.
Breakfast Set is available the whole day (not just breakfast hours) from Monday to Friday excluding public holidays.
Valid at the following outlets:
313@Somerset
City Square Mall
Downtown East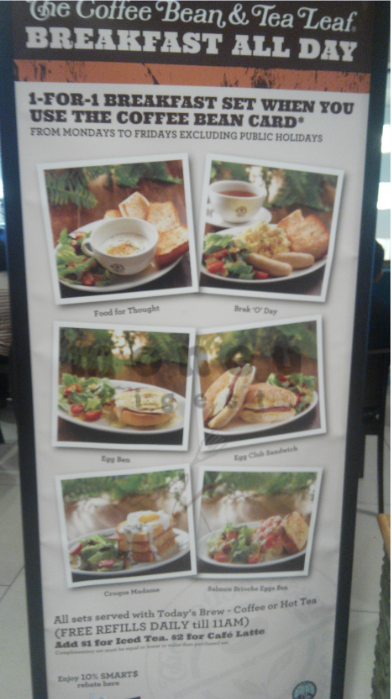 * Complimentary set must be equal or lower in value than the purchased set.
Information is correct as at 10 Jun 2015. Please check with the respective Coffee Bean's outlets if the promotion is still on.
Store locator: http://www.coffeebean.com.sg/storepickup
Who will you be sharing the 1-for-1 breakfast set with? Share this post to your friends and family members to find out!