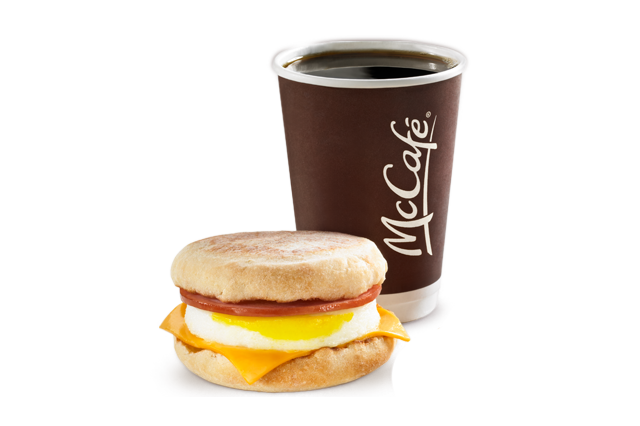 Time to show your filial piety.
McDonald's Singapore is giving away free breakfast treats to your Super Mum and Super Dad. [Four Egg McMuffins, and Four Hot Drinks (choice of Coffee or Tea), which will
be delivered to the Winners (the "Winners")]
What you need to do:
Share a picture of your amazing mum/dad on Instagram, captioned it with "Why your nominee is a Super Mum/Dad" and "Why they deserve McDonald's free breakfast"
Hashtag your entry with #McDBreakfastDay and #McDBreakfastDaySG
Send a private message on Facebook with your full name, instagram username and email address
Contest will close on 6 March 2015. Winners will be announced between 1 Mar – 9 Mar 2015.
For terms and conditions: https://mcdonalds.com.sg/promotions/McDNBDSMSD/McDNBDTnC.pdf
Like this post? Why not share it with your friends? Hit 'Share'.
McDonald will be giving away free Egg McMuffin® on 9 March 2015 for the National Breakfast Day. Each outlets will distribute 1,000 free Egg McMuffin on a first-come, first served basis!

'Like'  our Facebook's page so you don't miss our updates.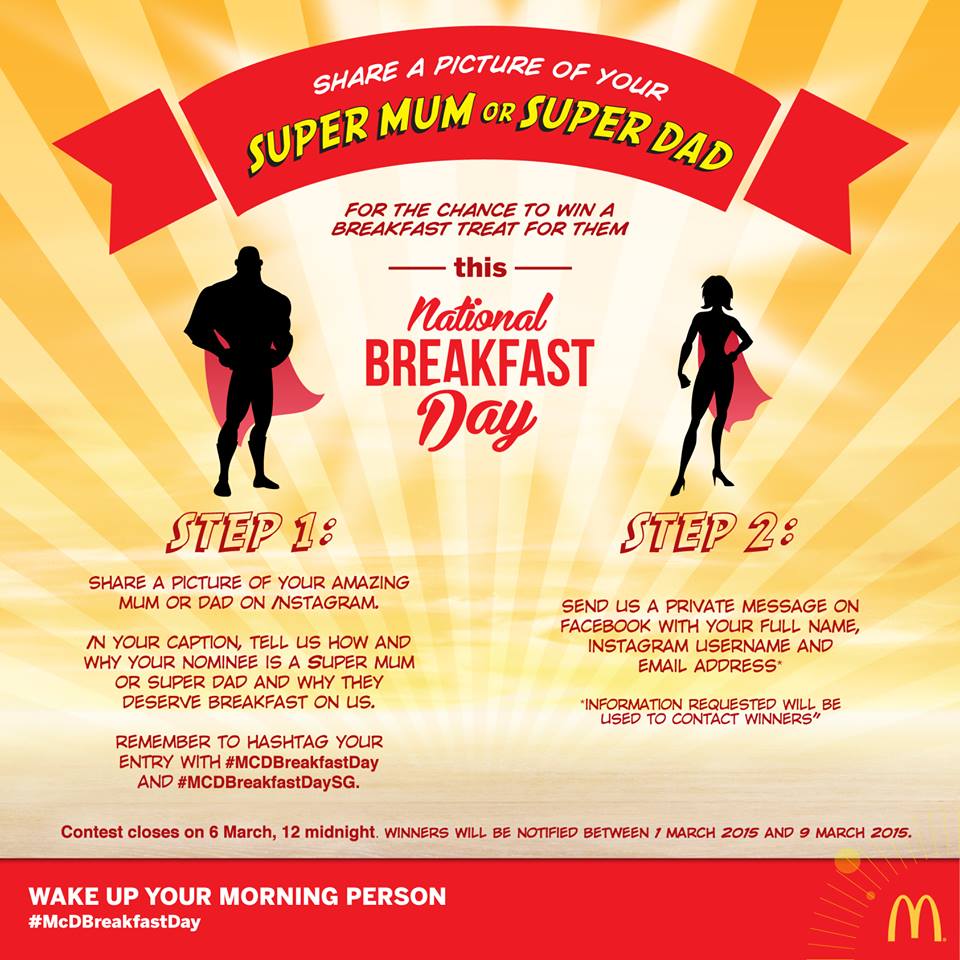 And on National Breakfast Day on 9th March 2015, come grab your free Egg McMuffins from 6am. What a great way to start the morning!