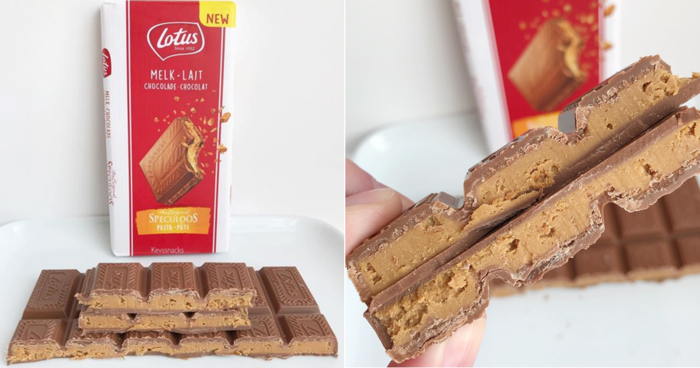 Perfect for Biscoff fans
Have the best of both worlds with the Lotus Biscoff Chocolate Bar.
The Lotus Biscoff Milk Chocolate Bar is made from delicious Belgian milk chocolate and is scattered with crunchy Biscoff biscuit pieces. It is now selling at $11.35 on Shopee and you can choose from two different flavours: Speculoos or Speculoos Pasta-Pate.
You can purchase the chocolate bar on Shopee here.
Getting both flavours now.
---
Images via Snack News & Reviews.