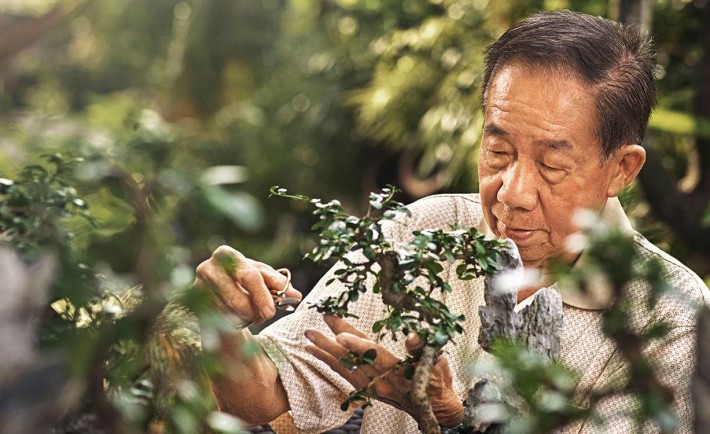 (Image credit: abbott.com.sg)
Many people cannot imagine themselves to be retired. It may be so many years away that it does not resonate to the current ideology of working hard for success and financial freedom or to simply stop working.
There are two kinds of retirement: by choice or by circumstances.
If you choose to (or not to) retire, it means you have either achieve financial freedom or you have relieved yourself from most financial obligations such as paying off your mortgage and raising your child to legal age. You may also choose not to retire as you gain satisfaction from working incessantly till the day your body can no longer take it physically. Alas, you throw in the white towel.
Like it or not, the truth is you may also fall in the latter category. With bills to pay and mouths to feed, you try to impress your superior so that you can keep the job as long as you could. Unfortunately, besides culminated years of experience, you are also the few who has inflated the labour cost of a company. In contrast, a fresh graduate costs much less and has more drive and in a company's perspective, it makes complete economic sense to choose the latter. Fortunately, in Singapore you are protected by the Retirement and Re-employment Act. Under section 7a, your employer should offer re-employment when you attained the specified retirement age of 62, until age 65 or up to 67 as may be prescribed by the Minister. Of course, your work must be satisfactory and you must be healthy in order to be re-employed. What if you are completely debilitate by common illness such as diabetes? Stroke?
Whichever the case, learning to live within your means when you retire is important. You need to ensure your money is sufficient to cover you until the day you call it quits. You don't want to blow the last candle on your 80th birthday cake knowing that you have spent the last dollar on it,
Here are 8 tips to make sure you live within your means.
Create a retirement budget plan
Look you may have done this when you first started working but circumstances has changed, your income and expenses are no longer the same. Without a budget plan, you simply cannot predict (or to be as accurate as possible) when you will finish exhausting your retirement reserves. And that is dangerous or just plain irresponsible on your part. Start off by aggregating your sources of recurring income such as CPF, stocks dividends, rental income, proceeds from your business and interests from you cash reserves.
Track your expenses
To complement your budget plan, you need to be able to track your expenses to make sure you are in line. There are free money management apps available on your phone which you can use. So you can do away with the traditional way of budgeting with pen and paper and not worry that Alzheimer or Dementia may take them away.
Spend less than you earn
With the two tips above in place, spending less than you earn should be easily achievable. But don't count on it should you decide to travel often and hit the greens every weekend. It is paramount to make sure that money that goes out is less than the money that comes in so that you will not deplete your retirement savings faster than you are even aware of it.
Don't keep up with the Joneses
When you retired, you will have an army of retirement kakis (buddies) that are in the same boat as you. You will go golfing, play chess, go fishing and even travel together so no one will blame you when you want to get that Rolex that your buddy has or if you want to buy the most expensive golf equipment to unleash your Tiger-Wood-Skills in Sentosa Golf Club or in your state-of-the-art home theater with your virtual golf simulator. I won't be surprised when you also pick up expensive hobby such as a punt in the casino when you see your 'Chow Yun-Fat'-inspired buddy visit the casino daily. These activities are extravagant and while it is acceptable to occasionally indulge yourself, overdoing it will be detrimental to your retirement goals.
Form a saving group
Rather than a group of kakis trying to keep up with one another, why not do it the beneficial way? Form a saving group that reward the one that save the most for the week. A beer or even a treat to an afternoon high tea after living frugally for a week? I will take it.
Look out for free stuffs
Who say you can only keep yourself entertained by spending money? There are many community and social centres that regularly organise activities for the elderlies. Activities such as karaoke, mahjong session, excursions and road trips are easily available so make full use of them. If not there are also many attractions such as the National Orchid Garden, Malay Heritage Centre, or the S.E.A aquarium that offer senior citizens a discounted entry. You can also organise a fishing trip, a chess session or simply parading the birds in birds-singing corners.
Make use of senior citizen benefits
Besides having a concession travel pass, make sure you are savvy enough to know what are the privileges and benefits that are available to senior citizens. Some examples are the 2% discount for your shopping at NTUC Fairprice on Tuesday when you are aged 60 and above, 10% discounts at Watsons and 5% at Unity or Guardians, CHAS programme for the pioneer generation or even catching a movie at discounted senior citizen price.
Monetising your homes
Often viewed as a last resort, your home is an asset which you can monetize when you are asset rich cash poor. There are various options available for right-sizing. You may consider selling your HDB flats and move in with your family members to get the Silver Housing Bonus (SHB) of up to $20,000 to top up CPF Retirement Account. You can also join the Lease Buyback Scheme (LSB) where you sell part of the lease back to HDB and retains a 30 years lease. More info here: http://www.hdb.gov.sg/fi10/fi10325p.nsf/w/MaxFinancesOverviewLeaseBuyback?OpenDocument
There are also alternatives such as renting out your spare rooms and reverse mortgage that is currently in reviewed.
As you reflect on your retirement options, make sure you work towards creating a strong pot of retirement funds. While money is not everything, you would not want to rely on others if given the option to. Start saving for your retirement now and of course, don't be penny wise and pound foolish.