Shopee is ending its Great Shopee Sale with a big bang!
Join us as we celebrate the Hottest Mid-Year Festival with the 7.7 Great Shopee Sale on 7 July! Trust us, you wouldn't want to miss out on this last chance to grab great discounts, lovely freebies, and participate in the Daily Giveaways Worth $100K.
Prepare your Shopee carts to stock up on excellent deals before they are snapped up! And that's not all; on 7 July, get ready to stack Upsized 15% Cashback Vouchers, Free Shipping Vouchers with a $0 minimum spend, and $6 off $50 Brand Vouchers. Furthermore, simply transfer a minimum of $10 using ShopeePay on July 7 to receive a FREE sure-win-R&B Bubble Tea with ShopeePay, Shopee coins, ShopeePay vouchers, and more (limited to the first 500 users, T&Cs apply)!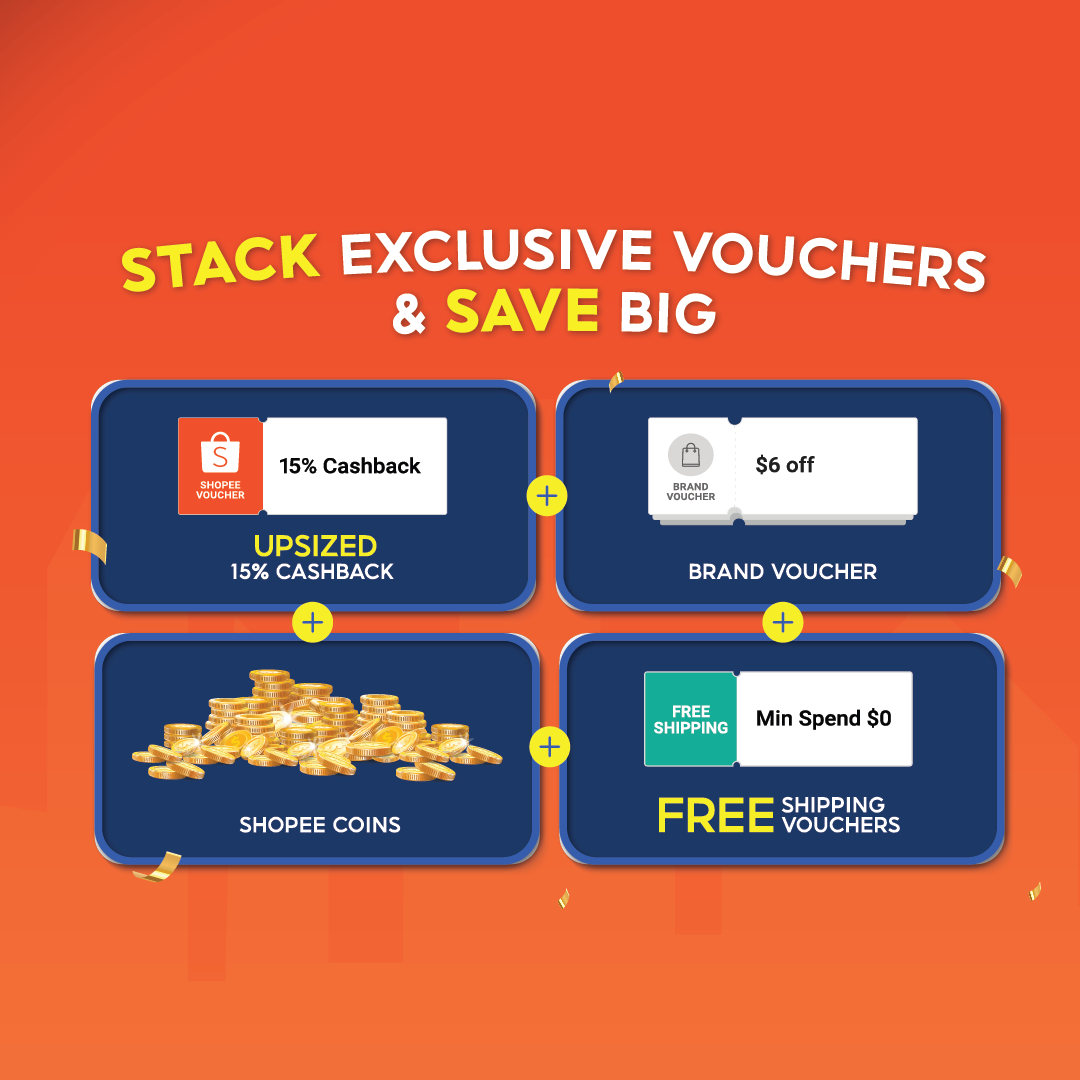 And if you think that's all Shopee has to offer, you're wrong. Here are other worthy key highlights during the 7.7 Great Shopee Sale:
Brand Spotlight: PRISM+
Why hesitate to replace your decade-old TV or that laggy monitor? Get up to 67% discount + $200 Store Vouchers when you check out at the PRISM+ Official Store on 7.7!
Finale Sale on GSS Bestsellers
We're not kidding when we say it's your last chance to grab GSS Bestsellers at the lowest prices this 7.7. Keep an eye out for the 24H Brands Flash Sale where you get to enjoy up to 90% off 300 authentic brands like Omnidesk, ECOVACS, and SASA!
We promise you will find it all worthwhile to camp for Shopee's $77 Mega Slashed Deals released at 12 am, 10 am, 12 pm, 6 pm, and 10 pm on 7 July. Snag crazy deals including the Sony Noise Cancelling Wireless Earbuds (OP: $399), Cornell Steam Multi-Cooker (OP: $399), and MSI Gaming Monitor (OP: $319).
Grab Before it's Gone $0.10 Deals
Pause to think and it's gone. Shopee $0.10 deal addicts will know the mad rush. If you're new, heed our advice. Happening from 10 to 11 am and 1 to 2 pm on 7 July, snatch limited $0.10 deals at the $0.10 Flash Deal Relays. Deals are updated every 10 minutes, and you can enjoy free shipping with Shopee's Free Shipping Vouchers!
Don't be disheartened if your fingers aren't fast enough. You can still grab the hottest price reductions with $0.10 & more deals in these exclusive collections:
Specially curated deals under $0.50, $0.99, $1.99
As Low As $1 World Chocolate Day Collection for chocolate-themed deals
"Everything at $2" Beauty and Home essentials
And satisfy your durian cravings with durian deals from $9.90
It's 4 more days to the end of Shopee's $100K worth of daily giveaways. And on 7 July, there will be a Dior Small Book Tote (worth $4,500) and 1 pair of 8 Days 6 Nights Gold Coast & Tangalooma Tour Package (worth $7,526) up for grabs!
To participate in the daily giveaways, simply make purchases from now to 7 July and get golden tickets to qualify. Every order will entitle you to one golden ticket. Please note that you must check out during the respective days to win the prize of the day. Here's the line-up so you can plan ahead:
We are just as excited as you are. Check out Shopee's GSS Giveaway to get your hands on their daily prizes!
Stay on this page if you want to check out some top deals only available on Shopee on 7 July.
PRISM+ Q55 PRO Quantum Edition | 4K Android TV | 55-inch | Quantum Colors | Google Playstore | Inbuilt Chromecast | HDR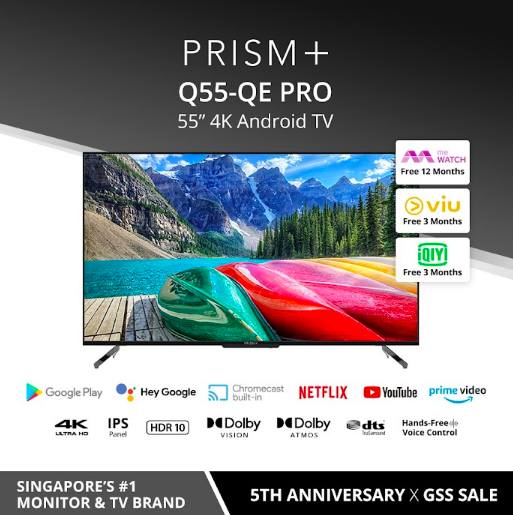 Now: $998.00
Original Price: $1,999.00
The PRISM+ Q55-QE PRO is unquestionably at the pinnacle of the Q-Series Android TV product portfolio, bringing entertainment to life much better than it has ever been. No other TV on the market supply chain comes close to its sheer size and power, thanks to the breakthrough Dolby Vision, Dolby Atmos, Quantum Color Technology, and Far-Field Voice Control. This magnificent 55-inch TV has it all at an unbeatable price, and it's now even more affordable for Shopee consumers! You get the best features with Android TVs, such as Google Play Store, built-in Chromecast, and Google Voice Assistant. This is the only TV you need for your modern home.
Sterra S ™ Tankless Water Purifier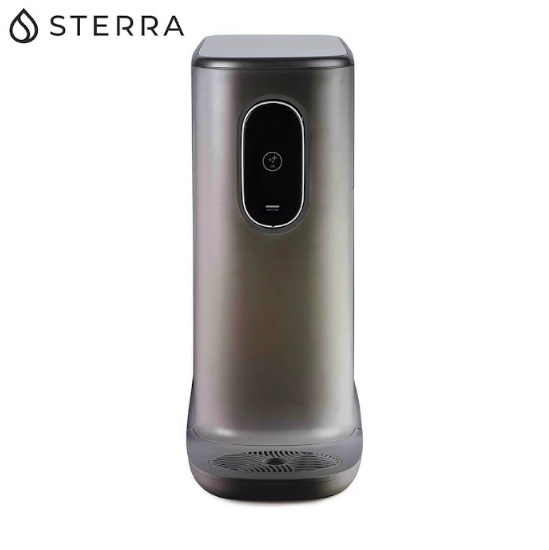 Now: $1,665.00
Original Price: $2,199.00
The Sterra S™ Tankless Water Purifier is made in Korea and can instantaneously deliver hot, cold, warm, or room temperature water at 4, 25, 40, or 87°C. You can choose to automatically dispense water in volumes of 120ml, 250ml, 550ml, or as much as you want. It has a four-stage filtration system that eliminates chlorine, harmful germs, suspended particles, and odors from the water. This means all-day access to clean, fresh water that doesn't taste metallic. When the filter has to be replaced, the filter change indicator will notify you promptly.
Roborock S7 MaxV ULTRA Robot Vacuum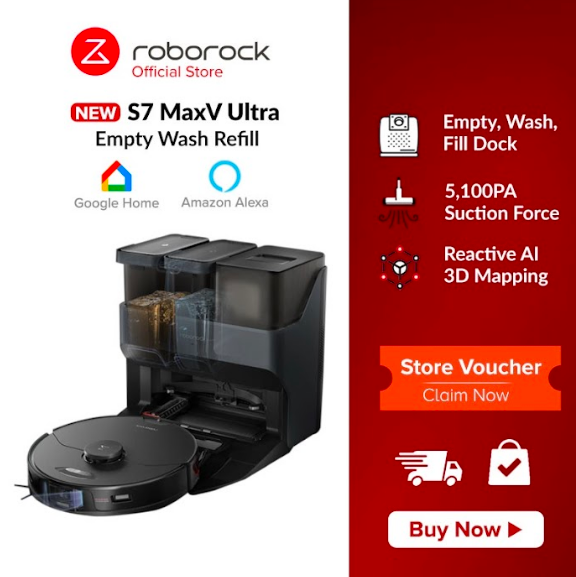 Now: $1,599.90
Original Price: $2,598.00
The Roborock S7 MaxV Ultra was designed with practicality in mind. With their innovative Empty Wash Fill Dock, Roborock hopes to decrease unnecessary upkeep. The in-built mop scrubs the floor up to 3000 times per minute automatically, eliminating coffee spills or muddy footprints that some machines are unable to erase, as well as self-lifting its mop when carpets are detected. With the latest ReactiveAI 2.0 Obstacle Avoidance System, this device will be able to identify and avoid things in its course more precisely and clean up the surrounding areas instead.
Herman Miller Remastered Aeron Ergonomic Chair Fully Loaded Version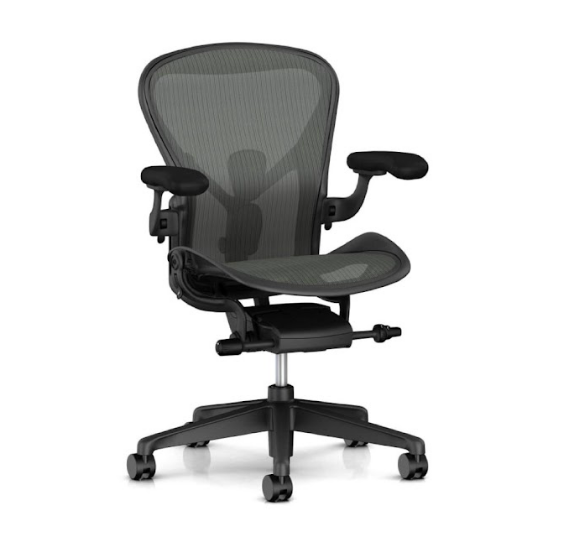 Now: $1,668.00
Original Price: $2,369.00
You probably sit at your workstation for long periods daily – typing, posting, making video calls, and more. By now, you've undoubtedly also figured out whether or not your current workplace chair is actively supporting you. If it isn't, Herman Miller's Remastered Aeron's ergonomic chair should be considered. From focused forward-facing postures to comfortable short breaks, the cross-performance design perfectly fits the broadest variety of behaviors and stances we individuals undertake when working. The material also allows air, warmth, and water vapor to travel through the seat and backrest, ensuring that skin temperatures remain consistent and pleasant.
LANEIGE Neo Foundation Matte (Select from 7 shades): Super-light foundation, perfect for outdoor activities
Now: $54.40
Original Price: $64.00
Look no further than LANEIGE Neo Foundation Matte for a lightweight foundation that adheres precisely to the skin for a beautifully flawless-looking complexion for up to 48 hours. Pores, redness, blemishes, and blotchy skin can all be addressed with only one application. The Water Color Solution™ pigments provide a clear, vibrant complexion that lasts all day without irritating your skin. It also contains panthenol, which relaxes the skin and its microbiota, and accelerates skin regeneration for smoother, healthier skin in the long run.
[Shopee Exclusive] Kinohimitsu Bundle of 3 Birdnest Chia Seed/ Red Dates/ Collagen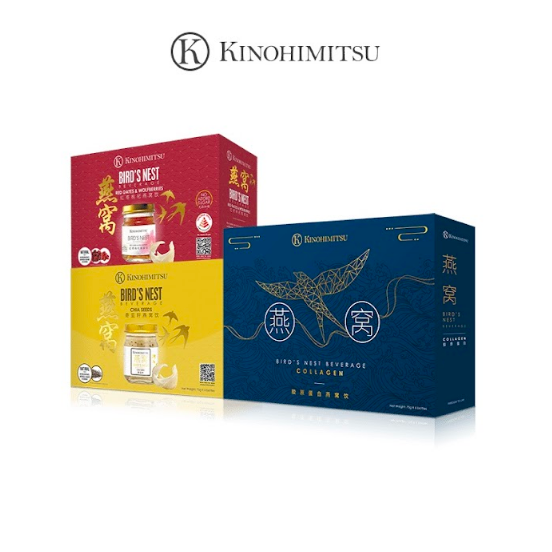 Now: $52.00
Original Price: $129.70
Edible bird's nest is one of the most renowned tonics in Traditional Chinese Medicine (TCM) which provides our bodies with a variety of health benefits that you don't want to miss out on. For one, it contains a significant amount of glycoproteins and has a neutral energetic property that helps to strengthen a weakened immune system. Its distinctive predigested structure of nutrients is also believed to promote healing from chronic illnesses when taken in moderation. What better time than now to order your discounted bottles through Shopee?
Nestlé® NAN® OPTIPRO® 3 Growing Up Milk 2′-FL 850g x6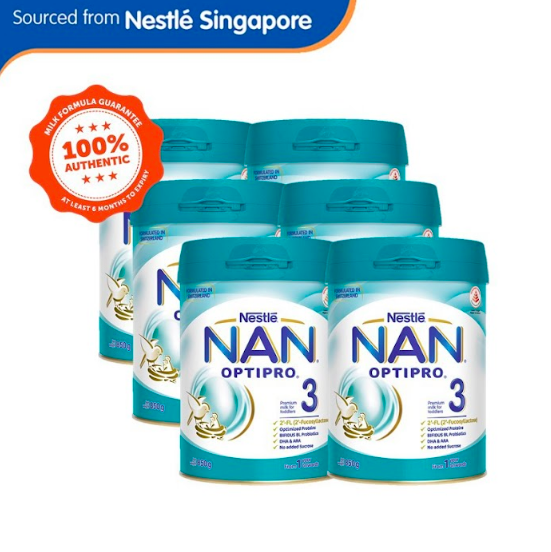 Now: $232.39
Original Price: $252.60
Nestlé has kept their pledge of expertise and excellence for almost 150 years, and they continue to provide us with the best advancements in child nutrition. The NAN OPTIPRO 3 Growing Up Milk is a revolutionary formula that includes Immunity Guardians+ and the greatest level of 2′-FL. It is an age-appropriate, technologically advanced formula for every child. Embark on the right track to laying the appropriate foundation for your baby's development and nourishing them well with BIDIFUS BL Probiotics and refined proteins.
[NEW Bundle] Zenyum Water Flosser Pro + Zenyum Sonic Electric Toothbrush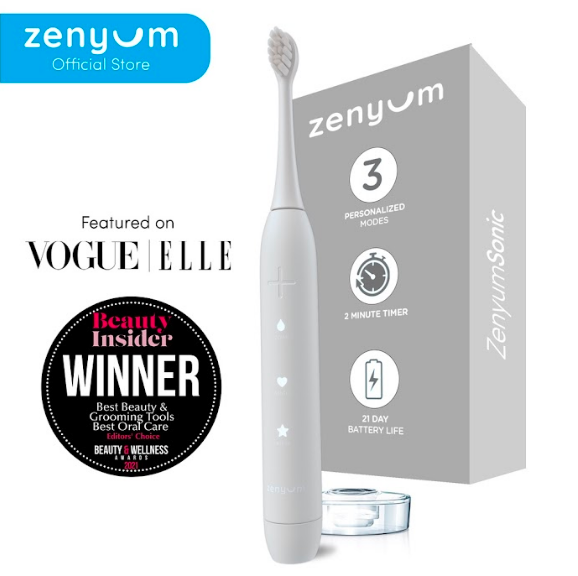 Now: $129.90
Original Price: $179.90
Don't underestimate the importance of having a water flosser. Plaque, bacteria, and food particles that become lodged in hard-to-reach spots can be easily removed with it. Lower your chances of acquiring gum-related conditions by cleaning those typically ignored regions. When used together with the Zenyum Sonic Electric Toothbrush, you can achieve a thorough clean by eliminating tough stains and exfoliating your pearly whites. It's also crafted with soft DuPont bristles that remain gentle on your gums. Prevention is better than cure, so get your hands on the Zenyum Water Flosser Pro and Sonic Electric Toothbrush now, exclusively on Shopee.
New to Shopee? New users can enjoy S$10 off their first purchase with no minimum spend by using the voucher code SHOPEE6677GSS.
*This promotion is only valid till 7 July. Limited redemptions only.
And that's all from us. Happy shopping at the 7.7 Great Shopee Sale!