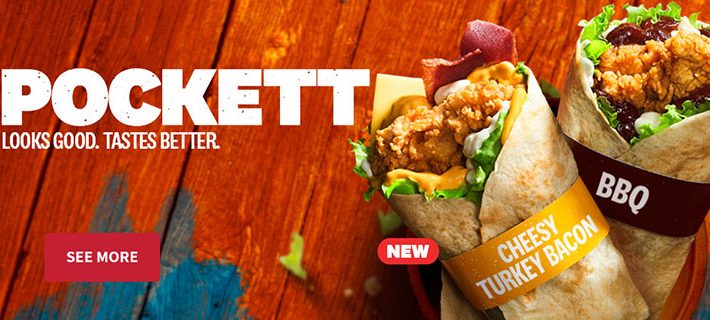 While you put together your new look for phase 2, KFC dressed up and added a few extra touches to your favourite KFC Pockett. Now available in 2 flavours – new Cheesy Turkey Bacon, and the classic BBQ!
The new Cheesy Turkey Bacon Pockett starts with the signature Zinger fillet, all dressed up with crispy turkey bacon, sliced cheese, fresh lettuce, drizzled with jalapeño cheese sauce and mayo, all wrapped in a tortilla and toasted to perfection. Get your hands on 'em, order now on the KFC App or Web.
Share this news with your friends and loved ones!