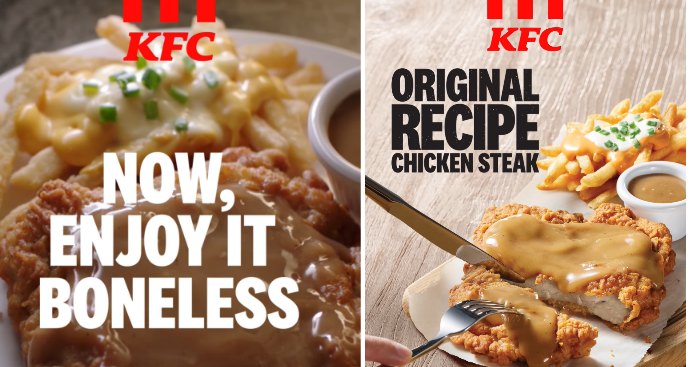 Check out this new creation from KFC Singapore
KFC Singapore has announced on Facebook that they have created a new Original Recipe Chicken Steak. You can enjoy your favourite KFC fried chicken boneless the next time you dine at their restaurant.
It sure sounds (and looks) finger linkin' good, but you got to eat your chicken with a fork and knife this time round.
Check out their announcement below:
Share this news with your friends and loved ones!