IKEA is having a special preview sale for IKEA Family members on 25 February 2015, where you get the first-hand pick on products that will be on sale from 26 Feb – 15 Mar 2015.
That's not all, there's free breakfast for IKEA Family member.
Member is free to sign up, and you can sign up for a temporary card in store to enjoy the special price and free breakfast!
For more info: https://family.ikea.com.sg/en/special-offers/sales-preview.asp
* Good things must share, so make sure you share this post and let your friends know! 'Like' our Facebook's page so you don't miss deals like this.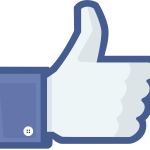 Here's the catalogue for the special preview sale: