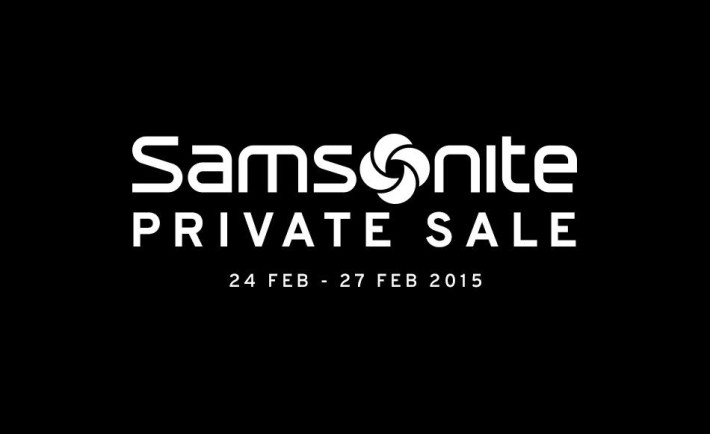 For frequent travelers, it is necessary to choose the right travel luggage that is not only durable but also light and spacious.
I'm sure you don't want your luggage's wheels or handles to give away while you are traveling when it weights a massive 30KG.
Look no further to Samsonite's series of luggage where they are known for their craftsmanship and heritage. TripAdvisor has ranked them as the brand with the best carry-on luggage in 2013 and 2014.
Good news, Samsonite is having a private sale from 24 Feb – 27 Feb 15 at TripleOne Somerset from 11am to 8pm. Enjoy up to 80% off selected products.
Venue: 111 Somerset Road, TripleOne Somerset #11-04, Singapore 238164
There is no better time to change your old travel luggage!