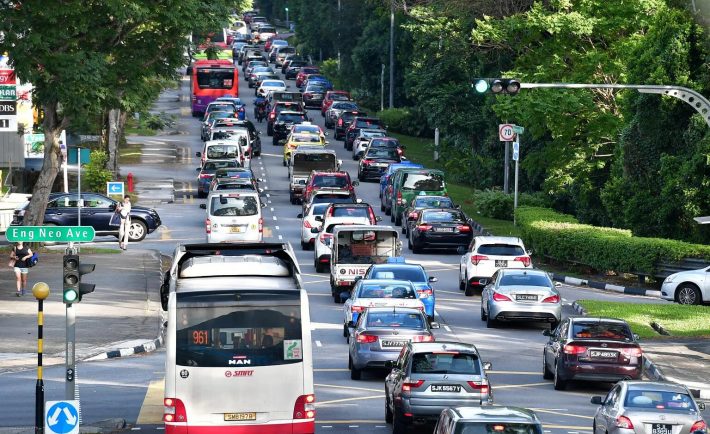 Image Credits: straitstimes.com.sg
According to auto dealers and transportation specialists, Certificate of Entitlement (COE) rates may continue to increase due to a persistent shortage of COE supply and continuous demand from wealthy purchasers.
This comes after the Open Category COE premium reached S$110,524, shattering the previous record held since December 1994. Additionally, premiums increased everywhere. Premiums for Category A closed at S$78,001, an increase from S$74,989 in the previous exercise while premiums for Category B increased from S$106,001 to S$107,800.
What industry experts say
As a result of a low number of deregistrations from April to June, it is anticipated that the COE quota for August through October would be reduced by up to 20 percent. As we enter the actual quota cut phase, it is expected that prices would rise even more.
Due to the high expense of purchasing a new vehicle, this circumstance has unfortunately created a vicious loop where individuals will be less eager to scrap and deregister their automobiles. Having said that, given the limited availability of COE, buyers may swarm in as soon as premiums begin to decline slightly.
Increase in demand from the rich
This demand is presumably in part being driven by the surge of foreigners. If you don't believe it, you may rely on media claims that Singapore's skyrocketing rental costs are being pushed by wealthy foreigners who migrated here to avoid more stringent COVID-19 regulations elsewhere.
Many affluent folks have arrived in Singapore in search of a home and a vehicle. These peeps are more concerned about getting a car, and most would even overlook the price of a COE. The majority of individuals would not want to wait for the subsequent, more severe phase of quota reduction. As a result, many jumped at the chance to place a bid, which led to the COE premium's increasing trajectory.
Can we expect premiums to go down?
Experts pointed out that the only time premiums would decrease is when the COE supply is recovered, which is anticipated to happen in 2024 or 2025 when more vehicles are deregistered. However, it's doubtful that the costs would drop considerably until a sizable supply resumes operations.
Even so, premiums won't drop to the low levels of 2015. The income distribution would have shifted a little bit upward, presuming that the economy works well and Singapore continues to see prosperity among its wealthiest citizens and consumers.
Meanwhile, we could only wait and hope that the government would temporarily expand the supply of COE in the near run to bring costs down.