What is the ShopBack Button and can it really save you money?
If you haven't heard of the ShopBack Button, you really are missing out on a lot and by a lot, we mean cash. The ShopBack Button is a browser extension that saves you money while online shopping on Taobao, Agoda, Foodpanda, Qoo10, ASOS & more!
For those of you familiar with the ShopBack, you may have forgotten to click through ShopBack's website or may have purchased a store without realising it's on ShopBack.
With the improved ShopBack Button, you will never miss out on free money again! With a few clicks, the browser extension will remind you to earn cashback every time you do a Taobao haul.
What is ShopBack Button?
The ShopBack Button is a free browser extension that helps you earn cashback on most of your favourite shopping sites. Here's how you can get it: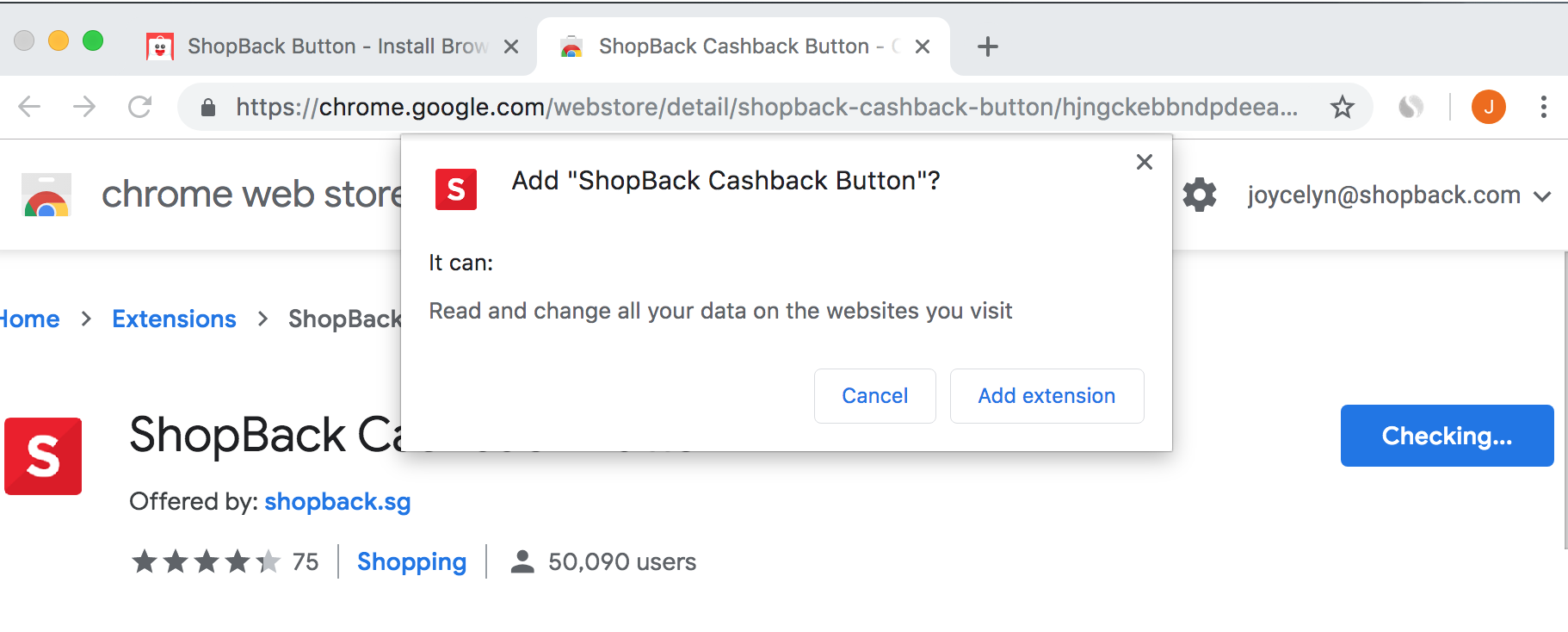 Add to your browser from either the

Google Chrome Web Store

or

Mozilla Firefox Add-ons

page

Shop on any one of your favourite websites as you normally would

The ShopBack Button will blink to notify you if the store has cashback

Before you add to cart, click on

'Activate Cashback'

on the ShopBack Button so that it turns green

Add to cart, check out as usual and your cashback tracked in your account within the next few days.
Let's take a look at how you can earn Cashback on Taobao…
With the improved version of the ShopBack Button, it's super simple and easy to use. Here's how it works: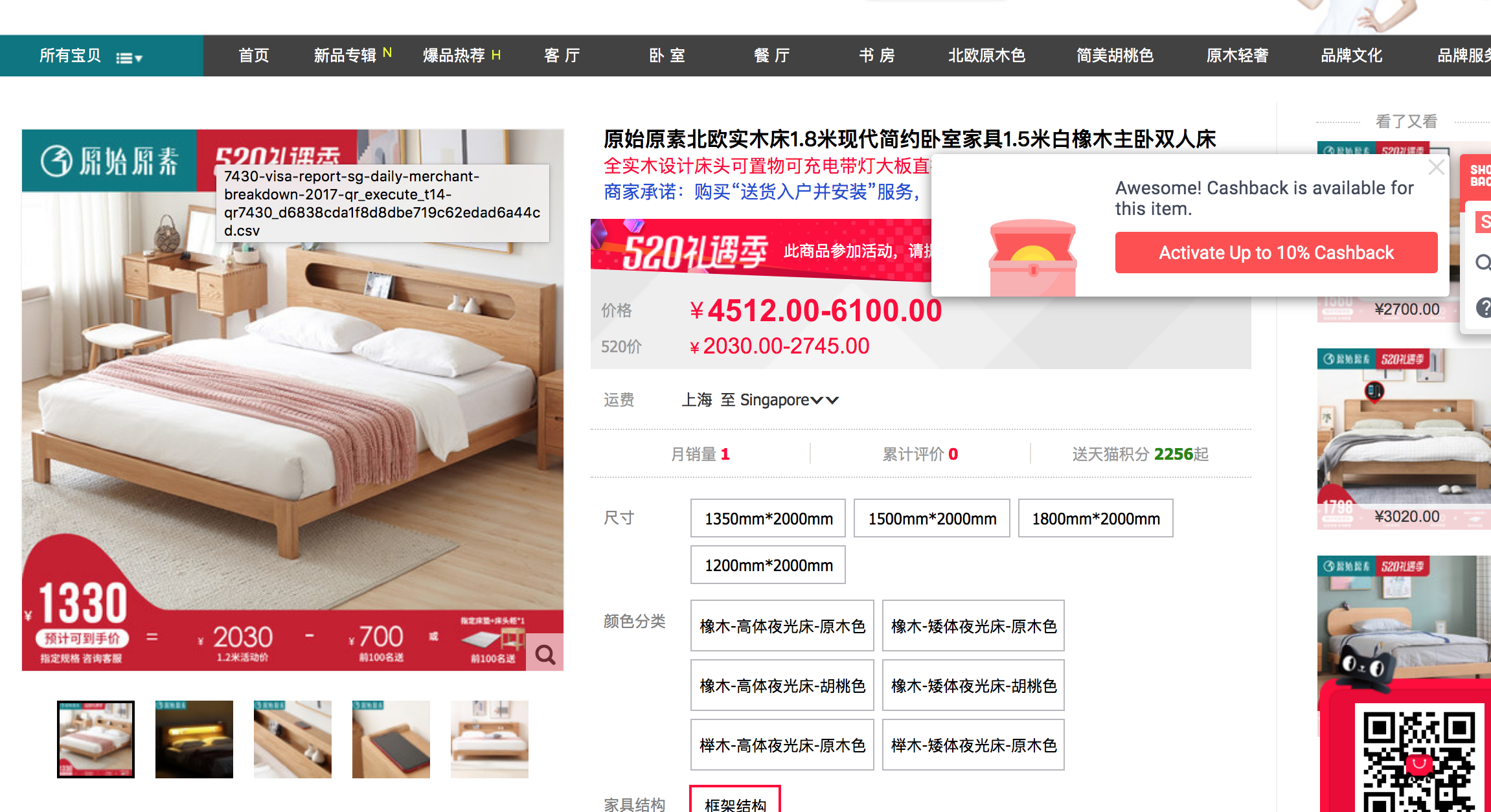 While browsing on Taobao's site, click on the ShopBack Button to see whether the item has cashback
If it does, simply click 'Activate Cashback' and continue shopping. Do this for every item you add to cart.
After you add all your items to the cart, check out within 12 hours after adding them to your cart.
'Confirm Delivery' on your items and your cashback will be tracked within 1 day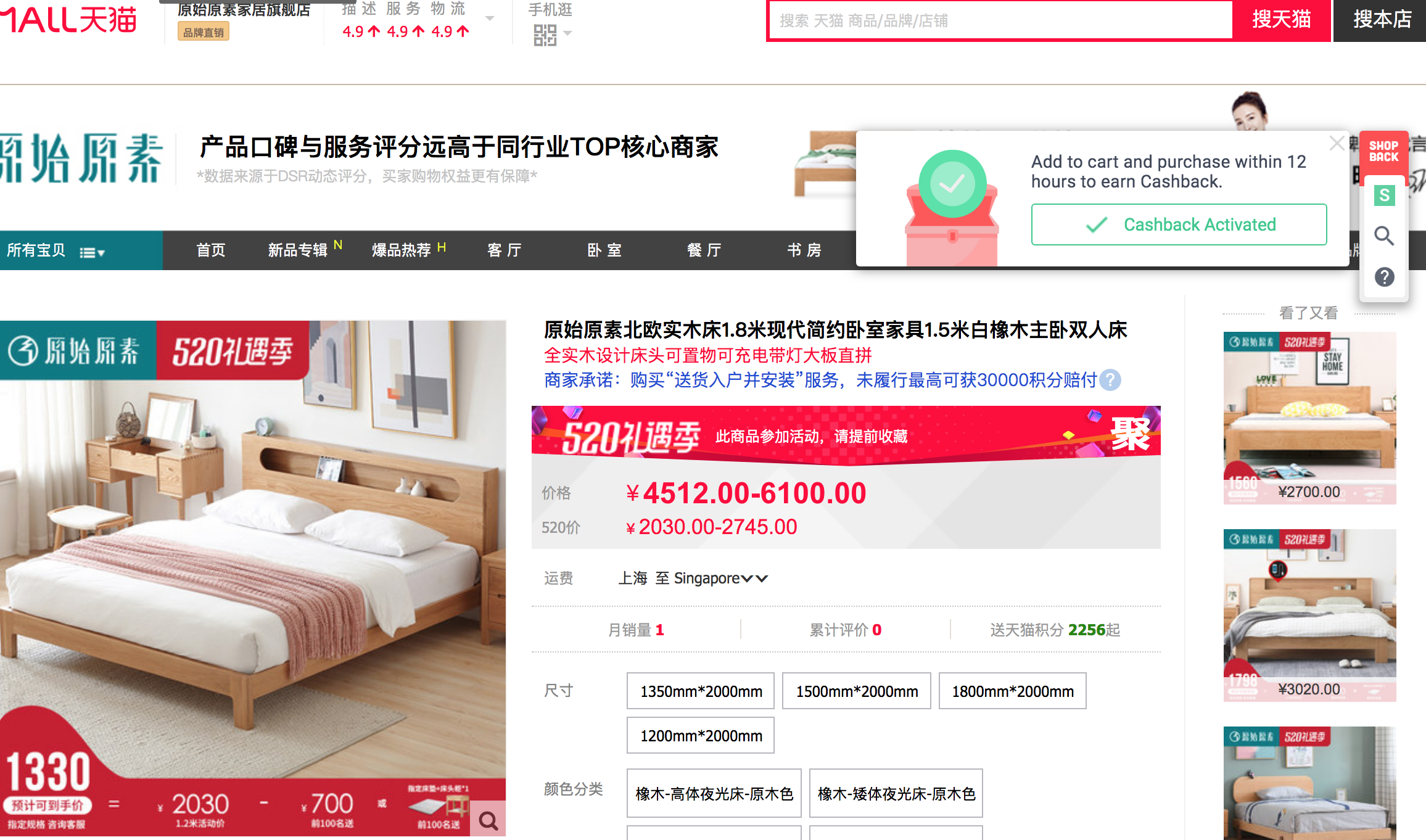 Just like that, we get to save up to 10% Cashback on every item on Taobao.
Why we like the ShopBack Button
Free and easy to install
Convenient and seamless with your shopping journey
Pretty smart as it tells you which stores have cashback even when you google and will always be there to remind you to activate your cashback before you check out
So treat the ShopBack Button like a virtual piggy bank that collects coins while you shop. Give it a few months and you can see your savings add up to a sizeable sum that can fund your next holiday.
If you're shopping on Taobao's 5.20 Thanksgiving Sale this weekend, don't forget to use the ShopBack Button to get up to 10% cashback on top of up to 50% off shop vouchers on Tmall Signature store. If you're regular Taobao fan, be sure to also check out their monthly Taobao 5.28 Member's Day Sale on 28th May for free shipping promotions on Tmall Signature new arrivals!
New to ShopBack? Sign up now to get $5 here!