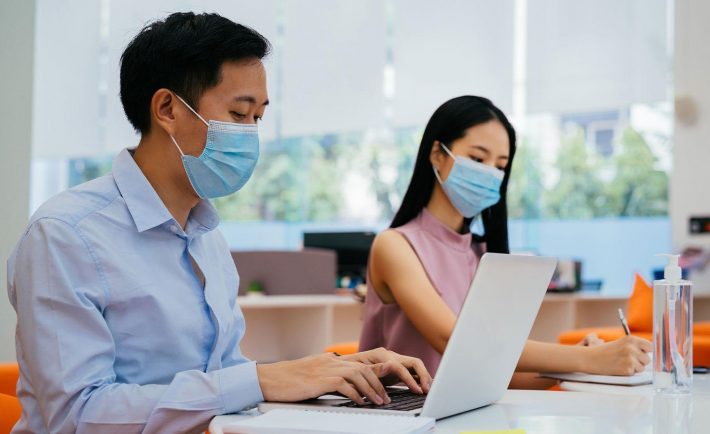 Image Credits: humanresourcesonline.net
We are all aware that web advancements have enabled company employees to be geographically separated but always in touch.
This actuality, however, poses a significant problem for both workers and corporate leaders. We're all being pressed more than before to decide whether it's healthier to work remotely or in an office.
Either way, it is a decision that has far-reaching implications for an organization's culture and productivity, and it's one that even more individuals and businesses are having to make. That's probably why even high-profile figures like Elon Musk have urged employees to return to work or quit. And, to be honest, it might turn out to be a wise move.
Here are the advantages of working in the office.
Better focus
According to research, recognizable environmental signals can cause your brain to avoid distractions and stay focused. This may explain why it's so simple to work and disregard used cups in the pantry sink, but before you can even get work done immediately at home, your kitchen must be spotless. In an office setting, employees are automatically wired to know when it is time to work.
Healthy interaction
Working in an office makes it fuss-free to meet all of your bosses and coworkers. You can swiftly contact them whenever the need emerges and speak with them. Your superiors will have a clear understanding of what you're up to as a result. Not only that, but you won't have to email or phone them to get chunks of important information across. Thus, the office setting will benefit you if you like to communicate fast in person rather than through cold emails and emotionless text messages.
Improved work-life balance
Even if you enjoy your job, feeling like you have to labor every waking minute is unhealthy. Everyone approaches work-life balance differently, but researchers have previously suggested that there are two distinct groups: those who keep work and personal time separate and those who combine the two when they are working from home.
When work gets busy or difficult, the former can pause and devote enough energy to personal pursuits after office hours. They are also adept at switching mentally, which significantly lessens stress. However, for the latter, it could turn out to be a huge challenge. But since the office provides a specific "site", anyone can readily know when to physically pause and draw a line when 6 o'clock strikes.
Working remotely has convincing arguments and can be extremely beneficial to working parents. When employees are dispersed too widely, though, organizational culture may suffer. With a clear line between work and play, returning to the office may not be that horrible after all. What are your thoughts on the issue?