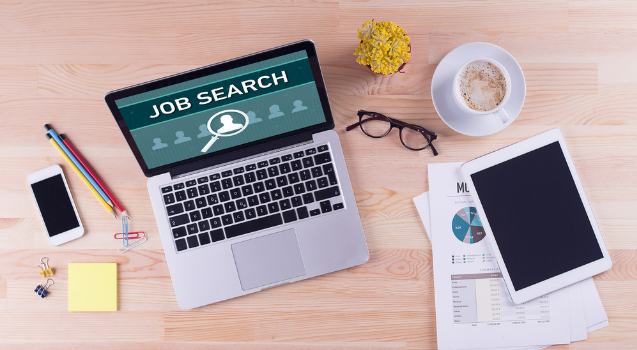 Image Credits: onlc.com
As many people will know from experience, trying to find the right job can be a real challenge these days. While there are plenty of career options that you can consider in Singapore, it is important to choose the right type of job for you based on your interests, qualifications, skills, and preferences. However, you also need to remember that there is a lot of competition for jobs in all industries these days, so you have to go the extra mile to find and get the job that is right for you.
The good news is that you can turn to internet technology these days if you want to find and get the right job. In fact, many people now head online in order to help them to find the right job in the ideal industry, and many even improve their skills and qualifications online in order to boost their chances of success. Whether you are looking for specialist jobs on a full-time basis or part time jobs in Singapore, going online can help. In this article, we will look at some of the reasons to go online to improve your chances of finding the ideal job.
Some of the Benefits of Going Online
There are many benefits of going online to find the ideal job, and this is why a lot of people go down this route. Some of the key ones are:
You Can Train Online
One of the key benefits of going online is that you can train and study to get into the perfect job. If you have researched the type of job you want, but you do not currently have the skills and qualifications required, there are plenty of educational and training facilities that you can access. This then means that you can gain the qualifications and develop the skills needed to get into your chosen field.
There Are Job Sites to Register With
Another of the benefits of going online is that there are now plenty of job agency sites that deal with jobs in all sorts of industries. You can save yourself a huge amount of time and inconvenience by registering your details on these sites along with information about the type of work and hours that you are looking for. The details of relevant jobs can then be emailed to you directly so that you can take a look and complete an application if you are interested.
You Can Complete Online Applications
One of the other key benefits that you can look forward to when you go online is the ability to complete and submit your application with total ease and convenience. You do not have to complete lengthy forms, use snail mail to send the application and supporting documents, and wait forever for a response. Everything can now be done electronically, which makes it faster and easier to apply for your chosen jobs.
These are just some of the many benefits that you can look forward to when you go online to find the right job.
By going online, you will find it easier to locate the right job, as you will not have to trawl advertisements when you register on job agency sites. In addition, you will be able to complete everything from your job search to the application without any issues and from the comfort of your own home.
With the internet becoming a hugely popular platform for employers, you will also be able to benefit from greater choice when you go online to look for work. This then makes it easier for you to find the ideal position for your needs.