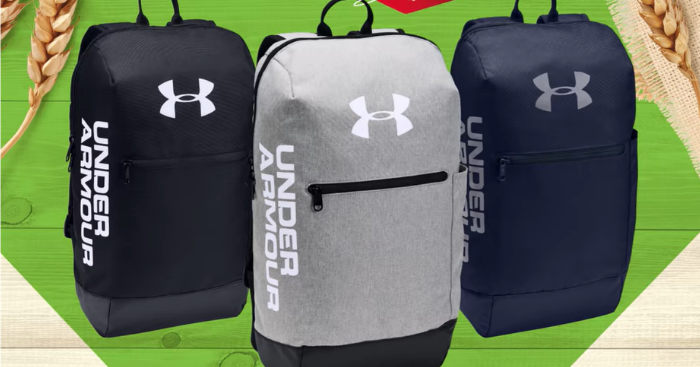 Purchase $32 nett of participating Nestlé Breakfast Cereals at participating retailers to  redeem an Under Armour Backpack worth $39!
Available in 3 colours – Black, Grey, Navy
Limited to 2000 bags
Only receipts from the same retailer as the roadshow location will be accepted for redemption (e.g. Only FairPrice receipts will be accepted for FairPrice roadshows)
First come first serve, While Stocks last per Roadshow; Terms & Conditions apply.
For more information, visit https://www.nestle-cereals.com/sg/en/campaigns/bag-your-wholegrains
Participating products include: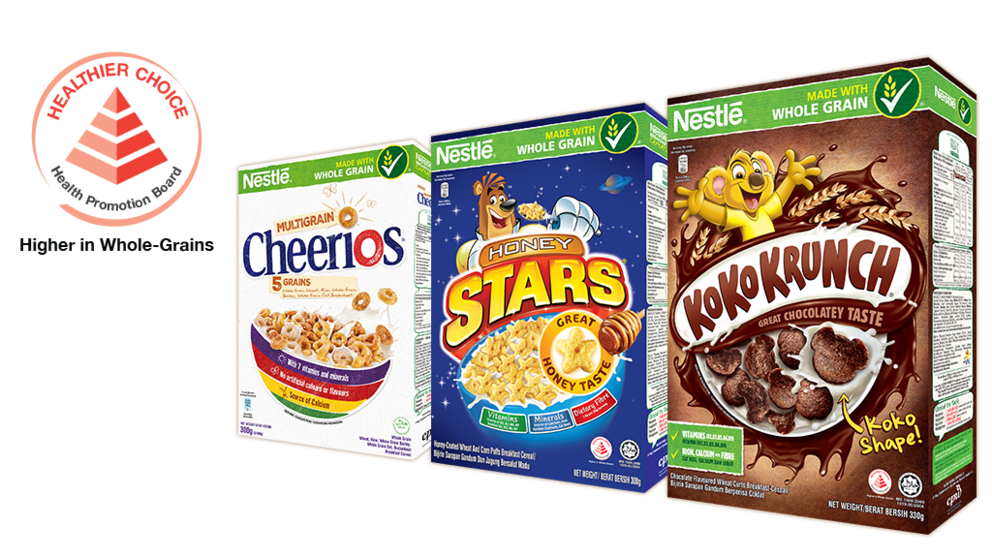 NESTLÉ KOKO KRUNCH (80g/170g/330g/500g)
NESTLÉ HONEY STARS (80g/150g/300g/500g)
NESTLÉ MILO Cereals (80g/170g/300g/330g/500g)
NESTLÉ COOKIE CRISP (330g)
NESTLÉ KOKO KRUNCH DUO (330g)
NESTLÉ KOKO KRUNCH MAXX (250g)
NESTLÉ KOKO KRUNCH Multipack (6x25g)
NESTLÉ School Pack (140g)
NESTLÉ FITNESSE Cereals (Assorted flavours, 330g-450g)
NESTLÉ FITNESSE GRANOLA (Assorted flavours, 300g)
NESTLÉ CHEERIOS Multigrain (300g)
NESTLÉ Cornflakes (275g/325g/500g)
NESTLÉ Honey Gold (370g)
NESTLÉ KOKO KRUNCH Cereal Bars (6x25g).
Promotion packs included.
Roadshows Schedule
| | | |
| --- | --- | --- |
| CENTRAL | | |
| Roadshow Store | Roadshow Date | Roadshow Time |
| FairPrice Toa Payoh Hub | 9-10 March | 10.30am-5pm |
| Cold Storage Bugis Junction | 9-10 March | 12.30pm-7pm |
| Sheng Siong Tanglin Halt | 9-10 March | 9.30am-4pm |
| FairPrice SportsHub | 23-24 March | 12.30pm-7pm |
| FairPrice Finest Junction 8 | 13-14 April | 10.30am-5pm |
| | | |
| --- | --- | --- |
| NORTH / NORTH-EAST | | |
| Roadshow Store | Roadshow Date | Roadshow Time |
| FairPrice Sun Plaza | 2-3 March | 10.30am-5pm |
| Cold Storage Compass One | 2-3 March | 12.30pm-7pm |
| Giant Sembawang | 2-3 March | 11.30am-6pm |
| Sheng Siong Yishun Junction 9 | 2-3 March | 10.30am-5pm |
| FairPrice Xtra Hougang One | 9-10 March | 10.30am-5pm |
| FairPrice Xtra Nex | 16-17 March | 1.30pm-8pm |
| Cold Storage Causeway Point | 16-17 March | 12.30pm-7pm |
| Sheng Siong 845 Yishun St 81 | 16-17 March | 9.30am-4pm |
| FairPrice Xtra Ang Mo Kio Hub | 23-24 March | 10.30am-5pm |
| Cold Storage Northpoint | 23-24 March | 12.30pm-7pm |
| Sheng Siong 785E Woodlands Rise | 23-24 March | 11.30am-6pm |
| FairPrice Finest Waterway Point | 6-7 April | 12.30pm-7pm |
| | | |
| --- | --- | --- |
| EAST | | |
| Roadshow Store | Roadshow Date | Roadshow Time |
| FairPrice Tampines Mall | 2-3 March | 10.30am-5pm |
| Sheng Siong 506 Tampines Central 1 | 2-3 March | 10.30am-5pm |
| FairPrice Whitesands | 9-10 March | 11.30am-6pm |
| Giant Tampines | 9-10 March | 12.30pm-7pm |
| Sheng Siong Bedok Central 209 Upper Changi Road (Bedok) | 9-10 March | 9.30am-4pm |
| FairPrice Finest Bedok Mall | 16 – 17 March | 12.30pm-7pm |
| Sheng Siong Elias Mall | 16 – 17 March | 9.30am-4pm |
| FairPrice Bedok (212 Bedok North St 1) | 23-24 March | 10.30am-5pm |
| Sheng Siong 539 Bedok North St 3 | 23-24 March | 9.30am-4pm |
| FairPrice Singpost | 30-31 March | 12.30pm-7pm |
| | | |
| --- | --- | --- |
| WEST | | |
| Roadshow Store | Roadshow Date | Roadshow Time |
| FairPrice Finest Bukit Panjang | 2-3 March | 10.30am-5pm |
| FairPrice Xtra Jurong Point (Level 3) | 2-3 March | 12.30pm-7pm |
| FairPrice Yew Tee Point | 16-17 March | 10.30am-5pm |
| Giant IMM | 9-10 March | 12.30pm-7pm |
| FairPrice Finest Clementi Mall | 23- 24 March | 10.30am-5pm |