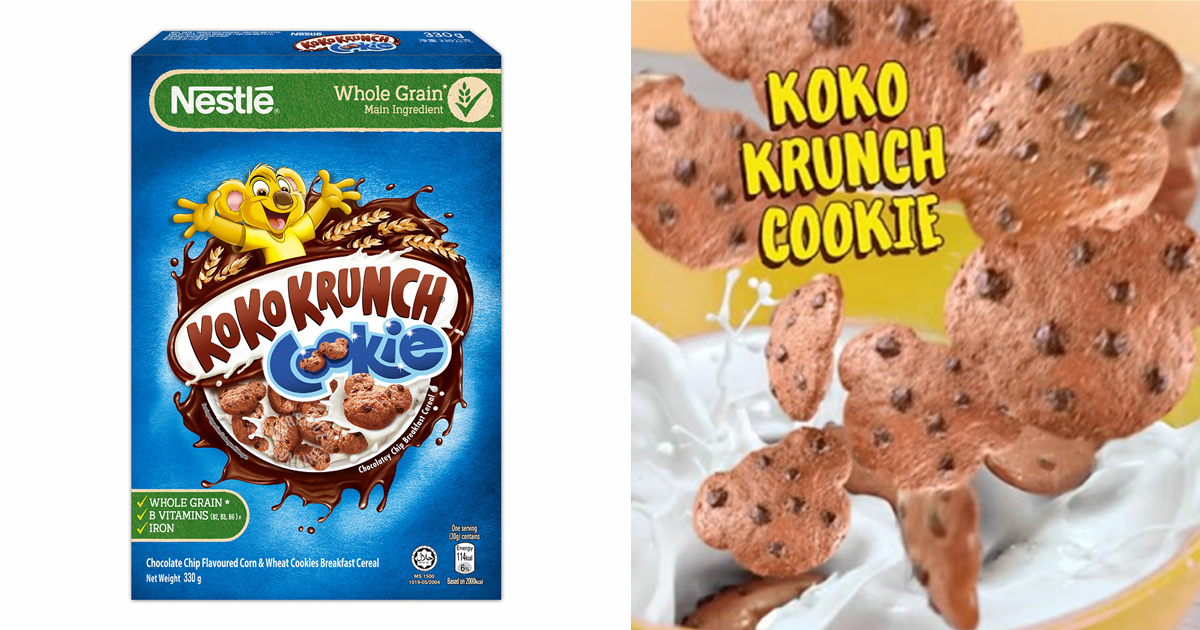 Cookie for breakfast? Only when it is Koko Krunch Cookie
Koko Krunch is one of our favourite childhood's chocolate cereal for breakfast. Put them into milk and you can enjoy a chocolate-flavoured milk after you finish munching through the whole grain wheat cereals.
Introducing the new Koko Krunch Cookie – a new line of cereal product that contains bear-shaped cookies made with whole grain goodness and delicious chocolate chips.
Koko Krunch Cookie is now available at local supermarkets including FairPrice, Cold Storage, Giant and Sheng Siong supermarkets from $5.65 a box. You can grab two boxes at FairPrice at 2 for $9.75 till 19 Aug 2021.
Here's a commercial from Nestle:
View this post on Instagram
View this post on Instagram
Now we bet you will finish the cereal even faster than before.