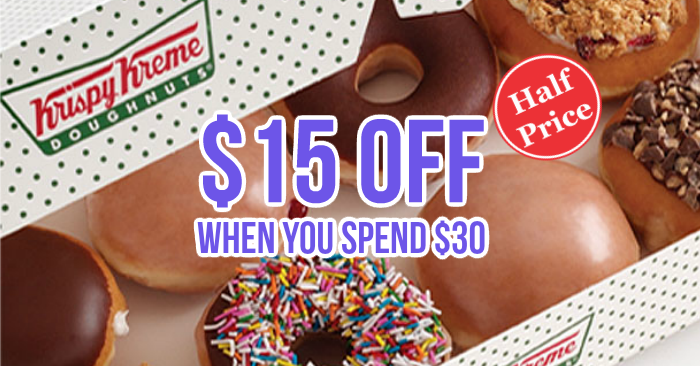 Enjoy your favourite doughnuts at half the price.
Krispy Kreme has collaborated with Foodpanda to get their tasty doughnuts delivered to you for a fraction of its price.
From now till 31 Mar, enjoy $15 off when you make a minimum spend of $30 on the Foodpanda's website.
Simply enter the voucher code "FPKRISPYKREME15" upon check out.
After including the delivery fee, you pay just $19.20 for a dozen of Original Glazed® 12 Doughnuts. That's only $1.60 per piece (U.P $2.60) with the doughnuts delivered to your doorsteps.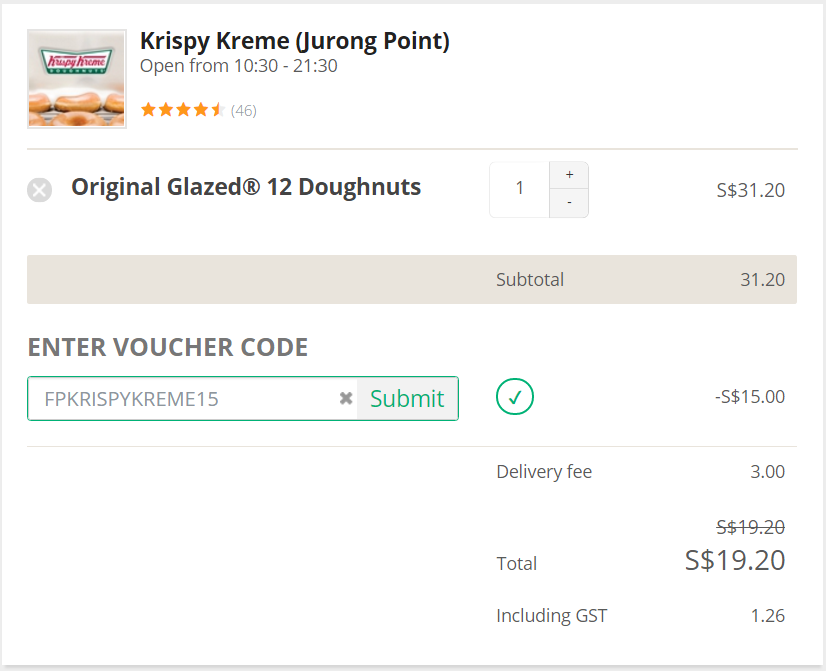 Order your doughnuts here now:
https://krispykreme.foodpanda.sg
Tip: Krispy Kreme delivers to a few selected locations and if they don't deliver to your home, why not get get them delivered to your workplace?
Share this good offer with your friends and loved ones now!
LAST DAY (28 Feb): Sign up for these credit cards before 28 Feb and receive NTUC Vouchers, Luggage, Cash Rebates & More