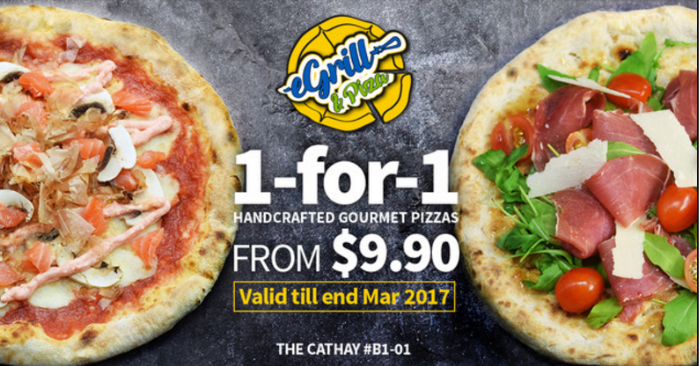 Looking for a place to dine with your friends in town? Check this out.
eGrill & Piza, a new concept by Suki Group, has opened in The Cathay offering a well-curated menu of Japanese-style pizzas and skewers.
From now till 31 Mar, eGrill & Piza will offer 1-for-1 handcrafted gourmet pizza which includes their signature Salmon Mentai Piza (S$15.90), Spicy Teriyaki Chicken Piza (S$15.90) and more.
With price starting from as affordable as $9.90 and each pizza feeding two, it can get as affordable as $2.50 per person!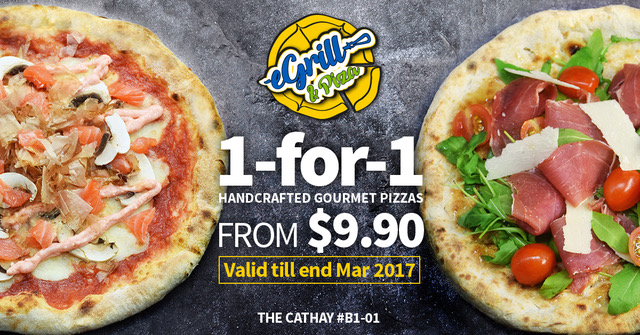 To enjoy the offer, simply show their staff you LIKE their Facebook's page.
Pair that up with tasty skewers which uses the RoboQ's grilling technology to produce skewers with a succulent, perfectly grilled and golden brown texture in just two minutes! Go for the perfectly grilled Mackerel Skewer (S$3.90) and Salmon Belly Fin Skewer (S$3.90). For those who are fans of Swedish meatballs, the Beef KöttbullarSkewer (S$3.90) is bound to delight.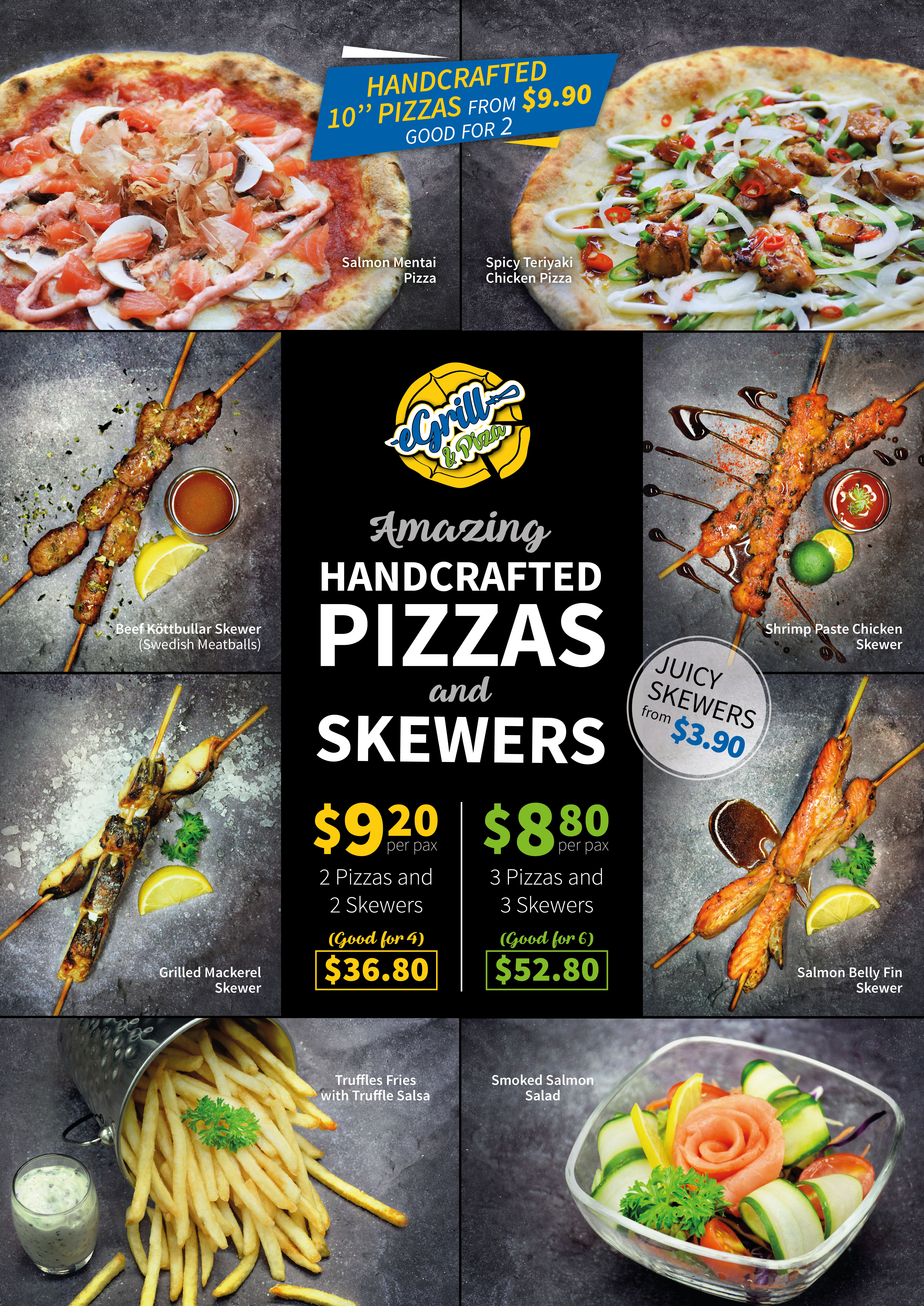 Share this news with your friends and loved ones!
eGrill & Piza
The Cathay #B1-01/02/03, 2 Handy Rd, Singapore 229233 | Tel: +65 67363055 | Facebook