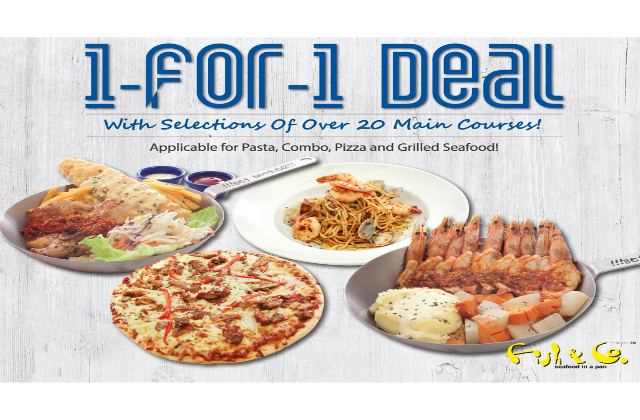 Looking for a place to dine when you are in the eastern part of Singapore?
Swim by the Fish & Co.'s outlet located along 91 East Coast Road for their latest 1-for-1 promotion.
From now till 23 Dec 2015, order a main course and have another on the house!
Choose from over 20 main courses such as Pasta, Combo, Pizza and Grilled Seafood!
1. Grilled Seafood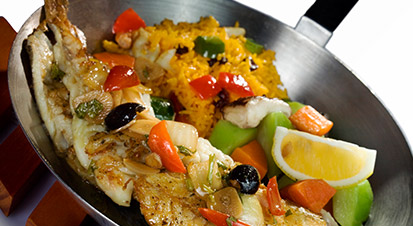 Baked Pollock with Mediterranean Salsa
Atlantic Pollock baked with our irresistable Mediterranean salsa. Toast to good health!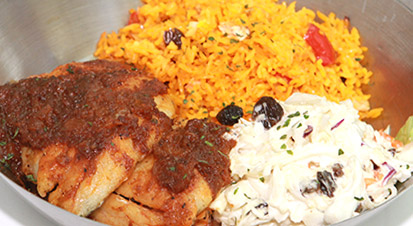 Grilled Barramundi with Sambal Sauce
Barramundi grilled to perfection and topped with your all-time favourite sambal sauce.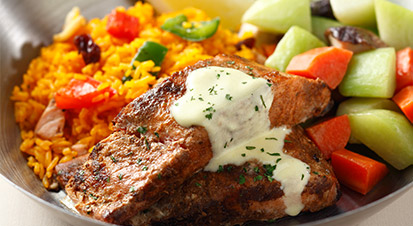 Grilled Salmon Cajun
Sashimi-grade salmon grilled with our unique blend of Cajun spice topped with lemon butter sauce.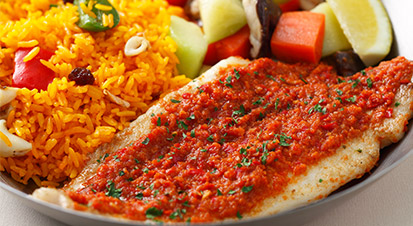 Grilled White Fish with Peri-Peri Sauce
Grilled white fish with Peri-Peri sauce.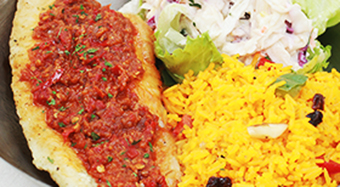 Grilled Pollock with Peri-Peri or Sambal Sauce
Our Atlantic Pollock griiled to perfection and topped with your choice of either sambal or Peri-Peri sauce.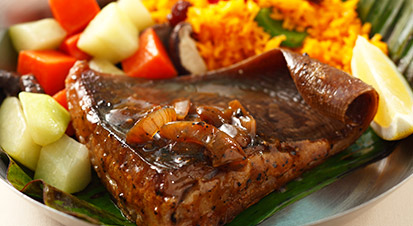 Stingray with Black Pepper Sauce
Delicately grilled on a banana leaf, topped with black pepper sauce.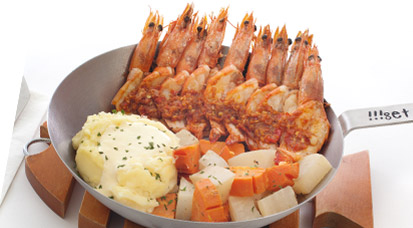 Grilled Peri-Peri Prawns
Butterflied prawns grilled in Peri-Peri sauce! Spicy!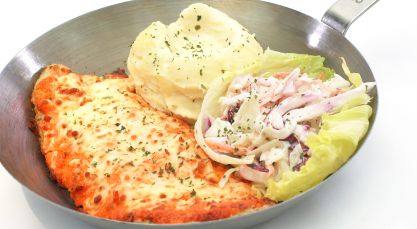 Grilled White Fish with Ebiko
Grilled White Fish baked with ebiko roe and mozarella cheese.
2. Combo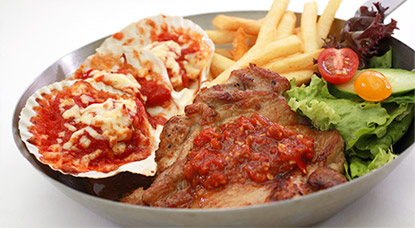 Grilled Peri-Peri Chicken with Scallops
Juicy scallops coupled with tender grilled Peri-Peri chicken. It's so ridiculously good that it will leave you wanting more!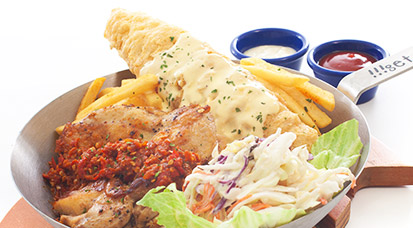 Grilled Peri-Peri Chicken with Arctic Fish
Grilled Peri-Peri chicken coupled with the classic favourite Arctic Fish.You can't go wrong with this perfect duo.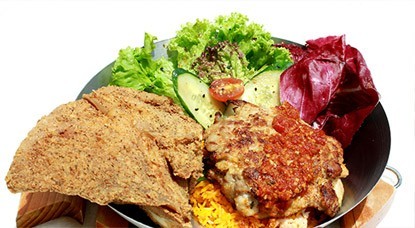 Grilled Peri-Peri Chicken with Swordfish Collar
Chunky swordfish collar coupled with juicy grilled chicken thigh in Peri-Peri sauce. For adventurous taste buds only!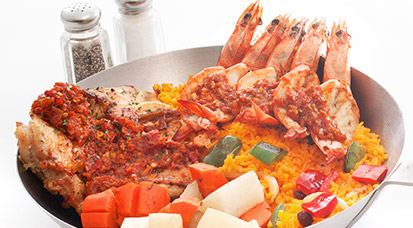 Grilled Chicken with Peri-Peri Prawns
A perfect duo of grilled Peri-Peri chicken and succulent prawns to tinkle your taste buds.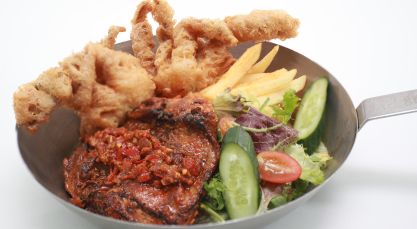 Grilled Peri-Peri Chicken with Soft Shell Crab
Have the best of both worlds with grilled juicy chicken and crispy soft shell crab. Indulgence intensified!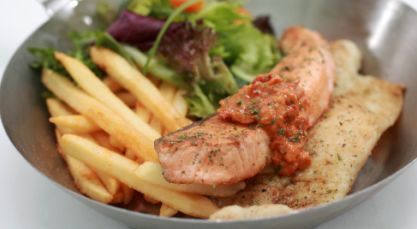 Salmon & White Fish
Love your fishes even more with our perfect combo of sashimi-grade salmon and grilled white fish.
3. Pasta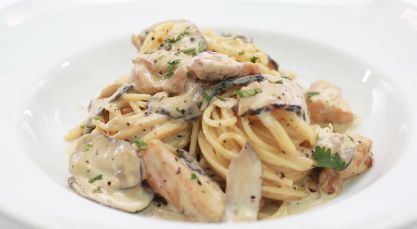 Chicken & Mushroom Cream Spaghetti
Shitake mushroom sauteed with chicken cubes and spaghetti in a white rich cream sauce.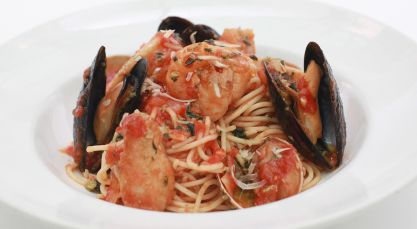 Seafood Spaghetti
Seafood medley of prawns, calamari and mussels with spaghetti in a hearty tomato pesto sauce.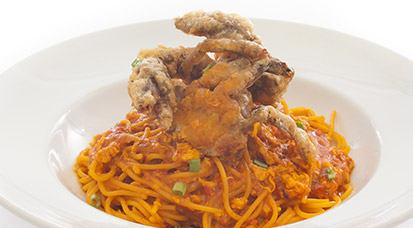 Chilli Crab Spaghetti
Whole soft shell crab on a bed of spaghetti tossed with our homemade chilli crab sauce. Shiok!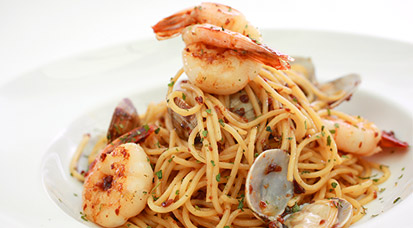 Shrimp & Clam Aglio Olio
Spicy aglio olio tossed with fresh shrimps and clams. Get ready for a fiery boost!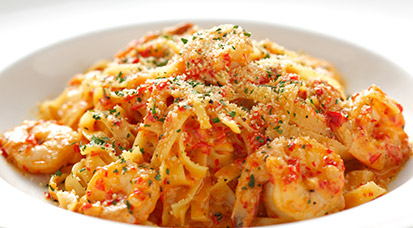 Prawn Fettuccini with Chilli Cream
Sauteed prawns and springy fettuccini with chilli cream.
4. Pizza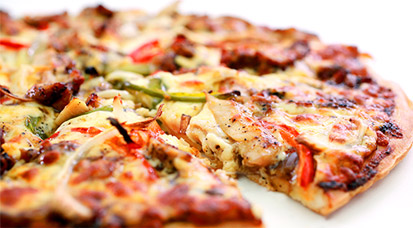 Black Pepper Chicken Pizza
Succulent black pepper chicken slices topped with a layer of mozzarella cheese.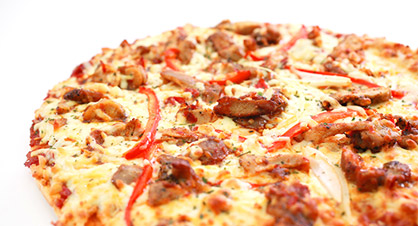 Fiery Peri-Peri Chicken
Peri-Peri chicken baked with lots of mozzarella cheese. Ooo-la-la~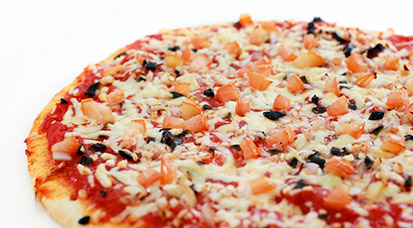 Mediterranean Pizza
Black Olives, shallots and diced tomato baked with mozzarella cheese and homemade tomato sauce. You can smell the Mediterranean Sea already!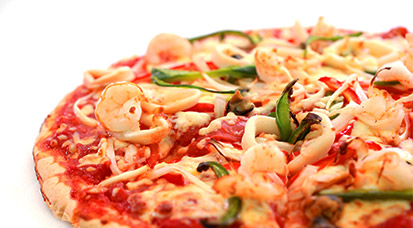 Seafood Pizza
Scrumptious seafood baked with mozzarella cheese and tomato sauce. Let it melt your heart.
Share this offer with your friends and loved ones.
Fish & Co (East Coast Road)
91 East Coast Road
S 428791
Tel: 6440 5337
Mon – Fri: 12pm – 3pm; 6pm – 11pm
Sat – Sun: 12pm – 11pm