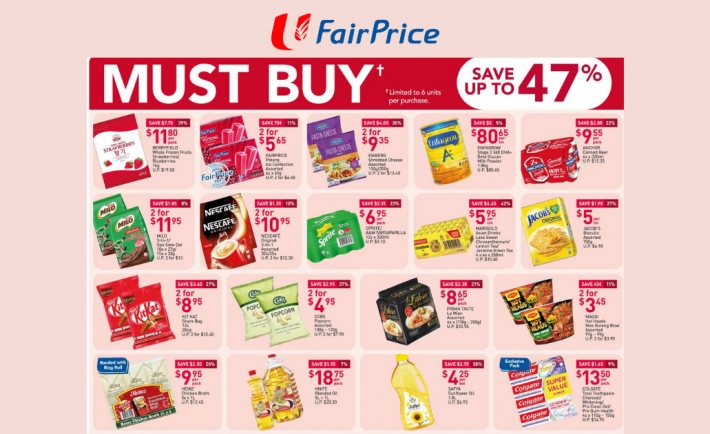 Enjoy up to 47% savings with must-buy items at FairPrice this week as we leap into November! In today's article, we will share with you some discounted items including Lifebuoy's 3-ply masks, kit kat chocolates, and Prima Taste's instant noodles. Stay tuned to the end for 1-for-1 deals and weekly saver items!
Let's get started.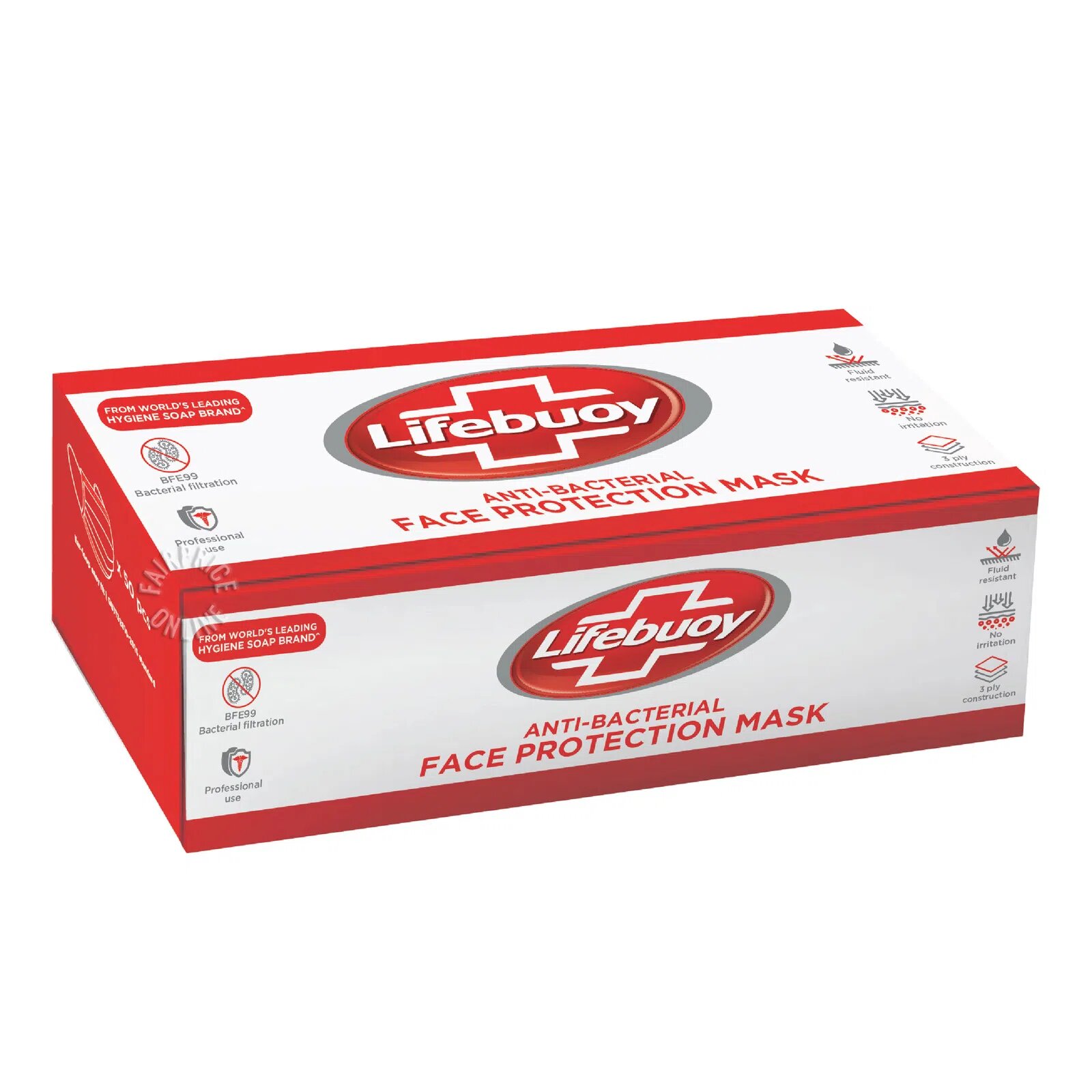 Sale Price: S$16.90
Usual Price: S$32
Savings: S$15.10
We will kickstart this week's list with a 47% discount for you. Lifebuoy Anti-Bacterial Face Protection Masks (3 Ply) has 50 in a box and it's going for only S$16.90 from now till 4 November! It is fluid-resistant and even suitable for professional use. Check your storage to make sure you have enough masks to last you for the upcoming months ahead.
Sale Price: 2 for S$8.95
Usual Price: S$6.20
Savings: S$3.45
Up for some three-layer no-bake Kit Kat squares at home? To begin, select your favourite cookies, pound on them, and mix it with melted butter. Once the cookie crumble crust is done, melt chocolate chips and sweetened condensed milk and stir till the mixture is well-combined. Pour it over the crust and top it off with Kit Kats. Refrigerate for an hour or two before serving!
Sale Price: S$8.65
Usual Price: S$10.95
Savings: S$2.30
Prima Taste La Mian is renowned worldwide for its premium noodles. If you want to savour the likeness of traditional hand-pulled noodles in every bite, you've got to tap on this promotion this week to get your pack of instant noodles at S$8.65. It's also available in other flavours – prawn soup, chilli crab, curry, and more.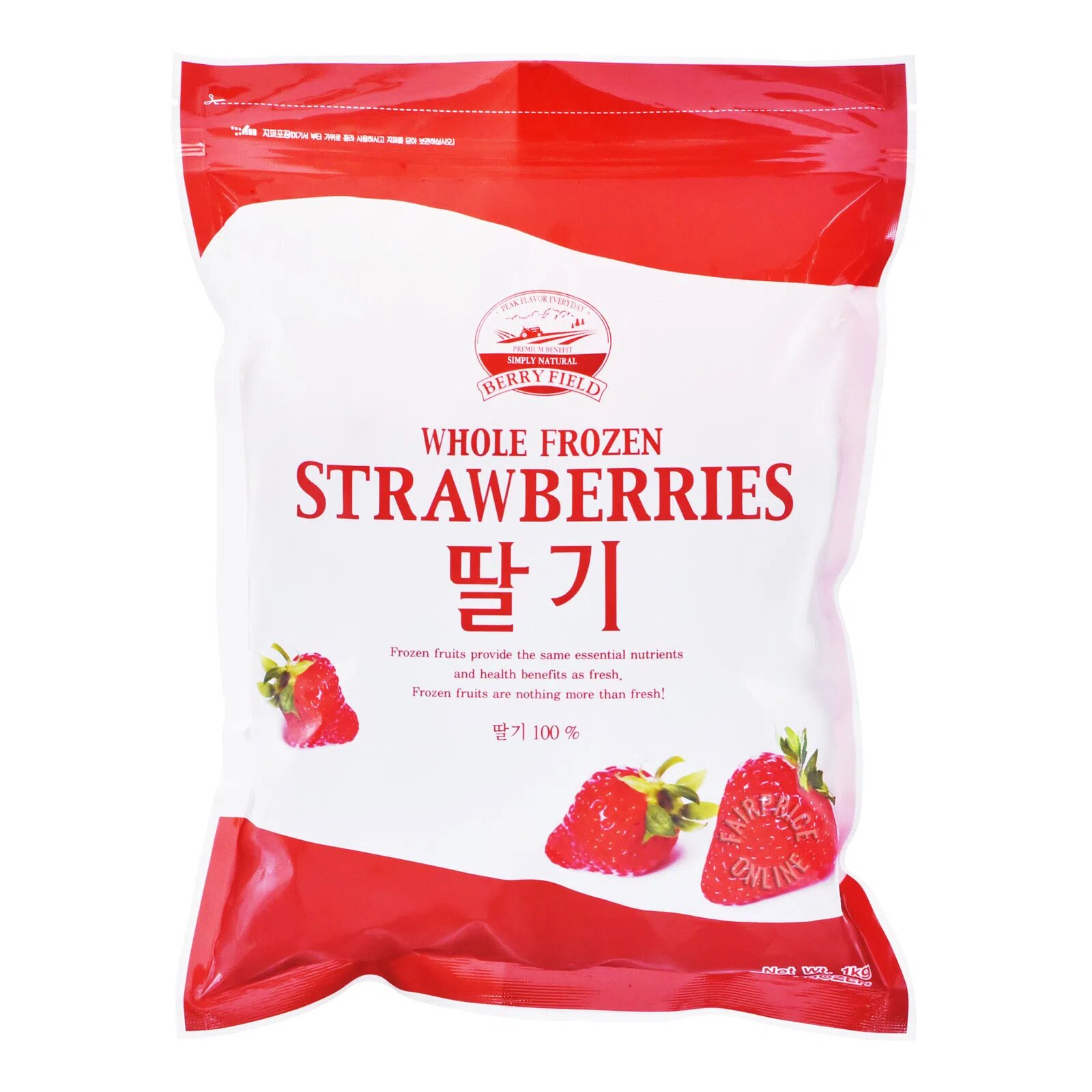 Sale Price: S$11.80
Usual Price: S$19.50
Savings: S$7.70
Do it the Korean way and get your frozen strawberries or blueberries by Berryfield from FairPrice. Easily blend up a cup of delicious and nutritious smoothie in the morning to start your day right. You can also make your own strawberry jam easily with this 1kg bag of whole frozen fruits. All you need are strawberries, sugar, and some lemon juice (optional).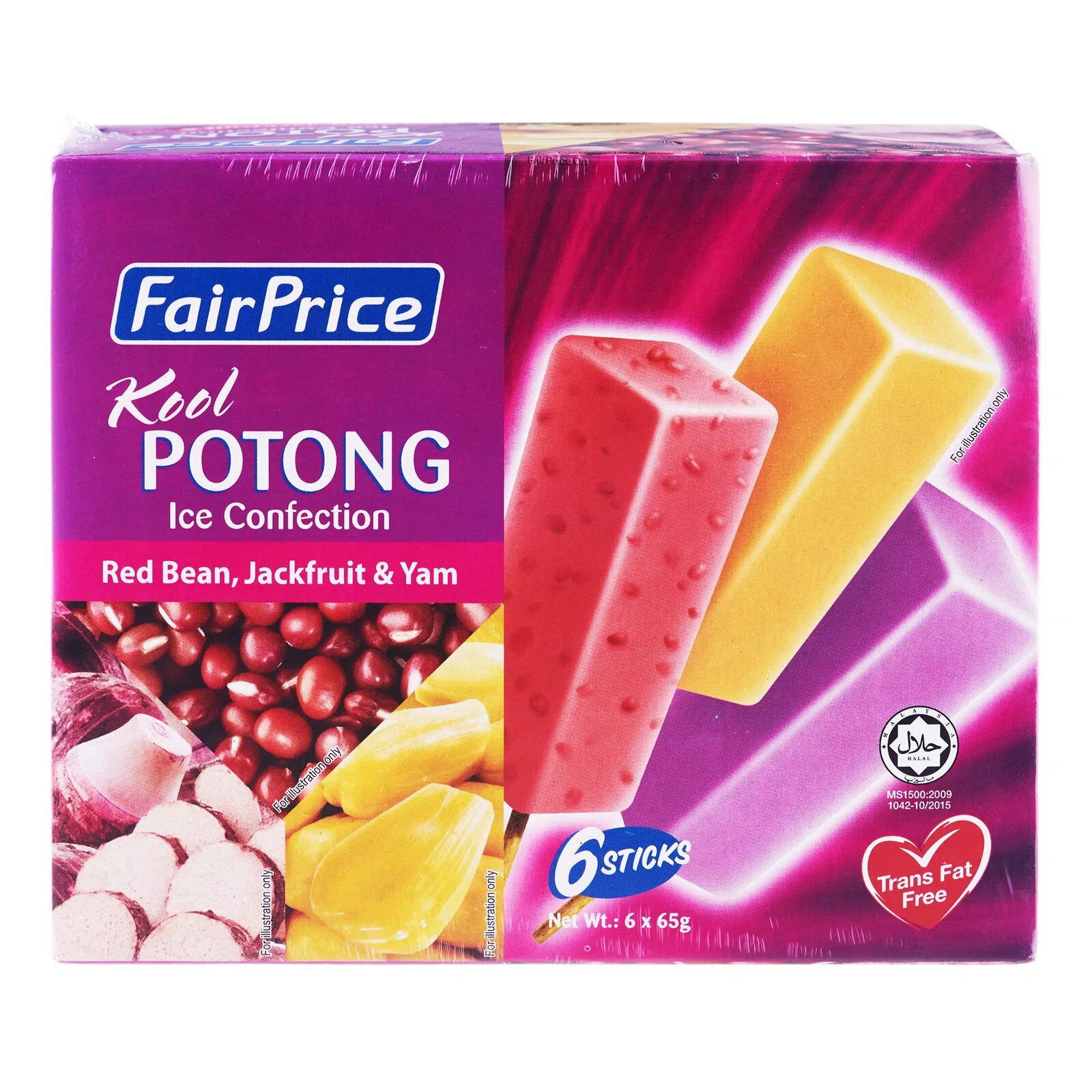 Sale Price: 2 for S$5.65
Usual Price: S$3.20
Savings: S$0.75
Are you the sort that stands at the ice cream section for a long time trying to decide on what flavours to bag home? Yeah, it's a dilemma at times. If you can't make up your mind, why not get a mixture of flavours so you can have a variety? Those who don't fancy the red bean, jackfruit, and yam combination and get the sweet corn, mango, and durian assorted pack.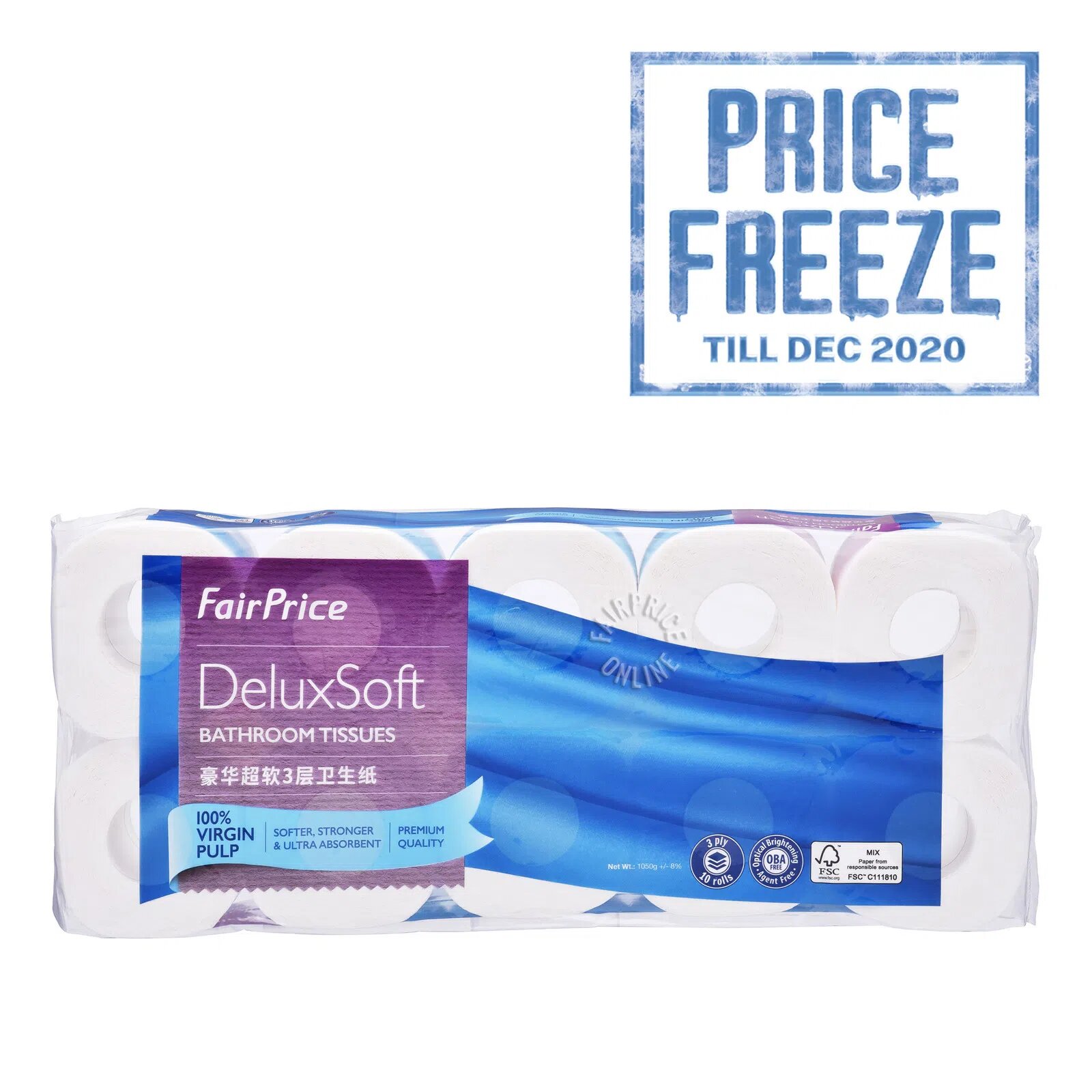 Sale Price: 3 for S$9.95
Usual Price: S$4.30
Savings: S$2.95
We're thankful Singapore has passed the toilet paper hogging exercise, maybe at least for now. Other countries like Germany aren't having it that easy though. Sales of toilet paper and disinfectants are increasing again as Europe's largest economy battles its second wave of COVID-19. With this ongoing promotion, it's probably best to buy now and avoid 'hamstering' later?
Other must-buy items from now till 4 November 2020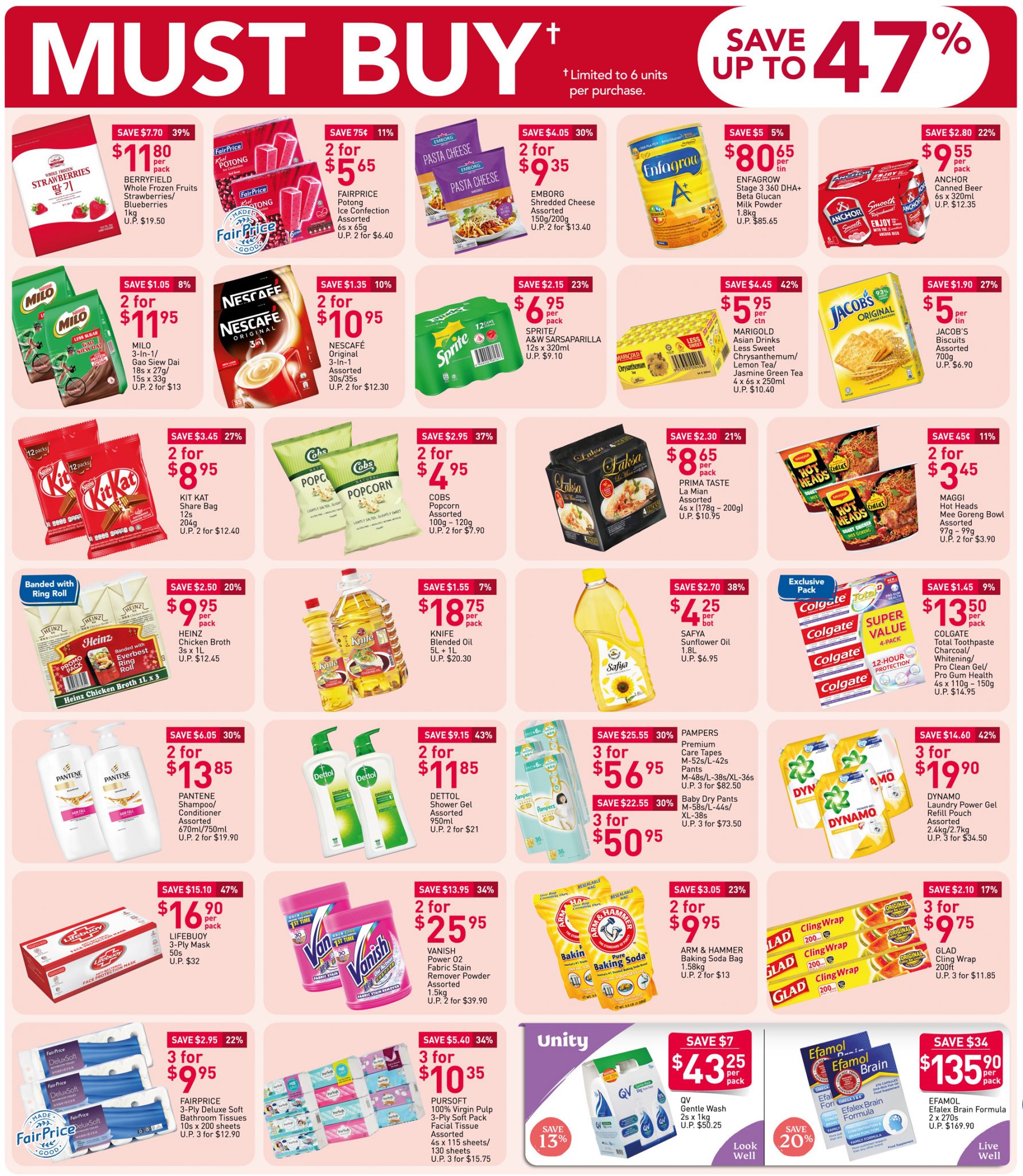 Buy-1-get-1-free deals from now till 4 November 2020
Save more with FairPrice's weekly saver deals till 4 November 2020