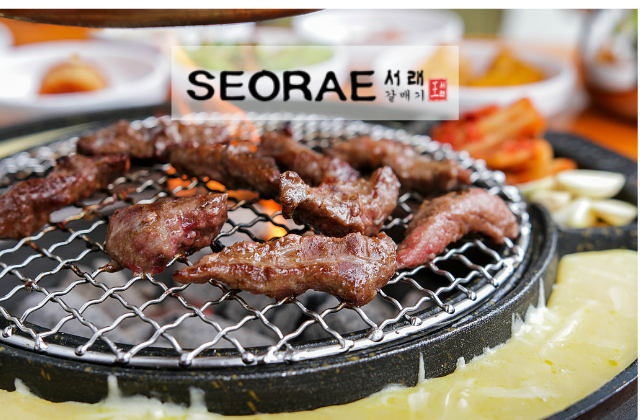 For those who love Korean BBQ, here's a good news:
Annyong Haseyo! Seorae is coming to Singapore!
Seorae is a family brand franchise which has over 200 outlets in Korea, China, Hong Kong, Japan and Indonesia. They will be opening their first store at Plaza Singapura on December 28.
What makes them so famous is they serve Galmaegisal or 'Skirt Meat'. It is said that this portion of the meat is very rare, with only 250 grams from a fully-grown pig. The juiciness and tenderness characteristics of this meat can be compared to the Wagyu-version of pork, and is often reserved for the ancient Korean royalty.
Seorae can be differentiated from other Korean BBQ, as they are using hot charcoal to grill and bring out the full flavour of the meat. The stove is also designed to cook an egg mixture by the side, letting you dip and coat your meat before savouring it.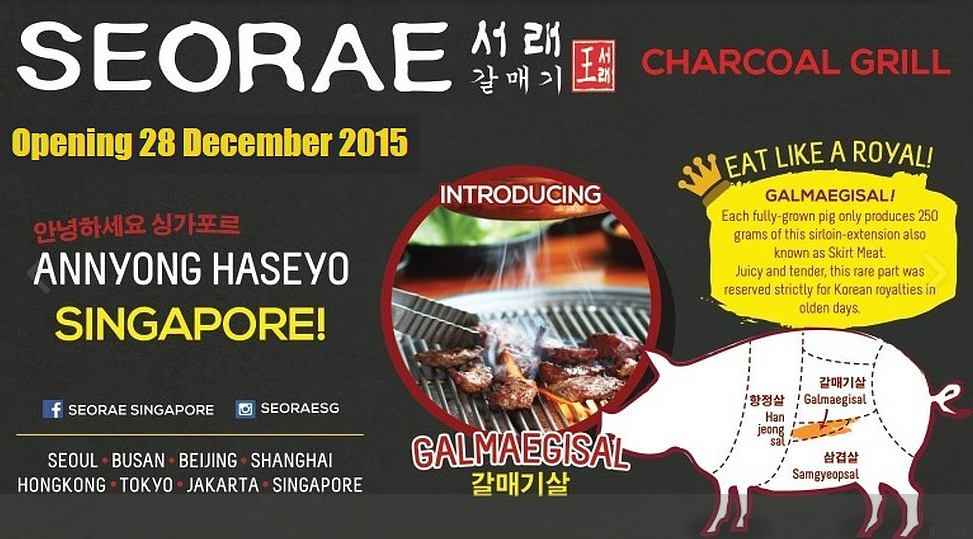 They also have a wide variety of Patbingsoo on their menu which you can enjoy after your hearty meal.
If you haven't heard of them, it's about time and they are giving you a reason to do so!
To celebrate their grand opening on 28 & 29 Dec, they will be giving you $38 off when you make a minimum spend of $80! (That's almost half price if you eat and spend exactly $80.)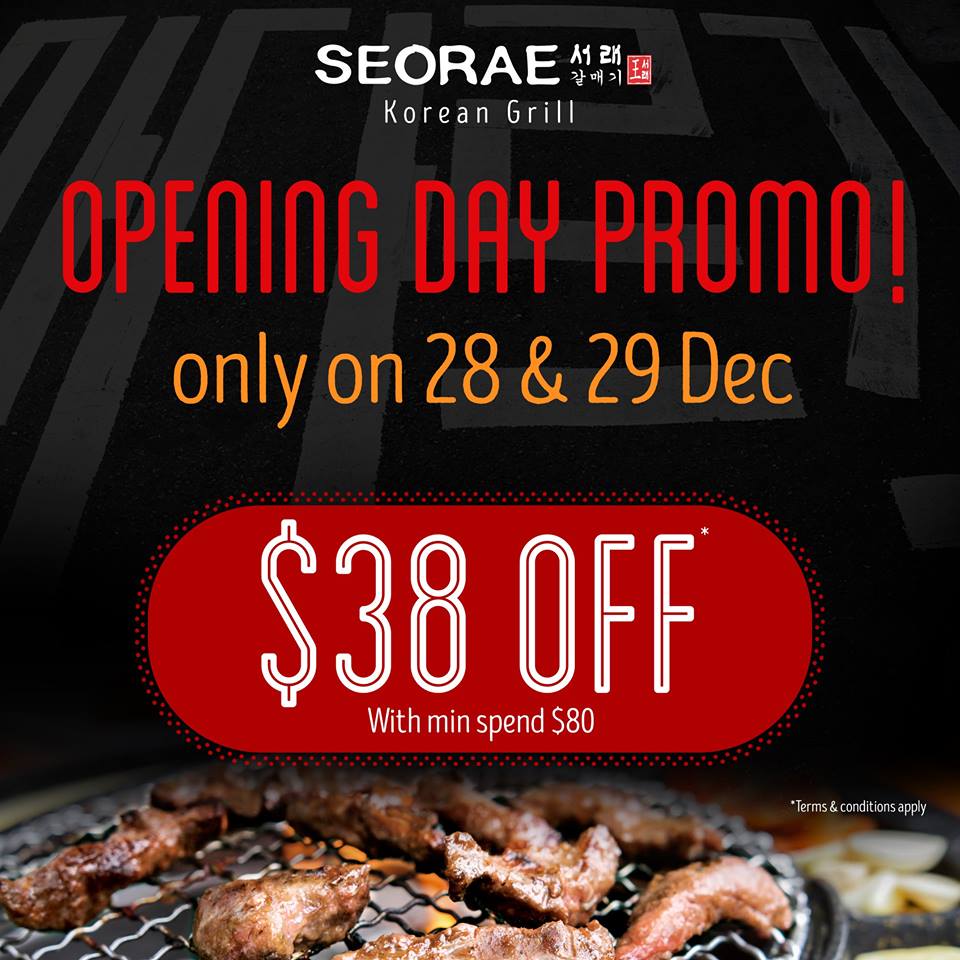 * Terms & conditions apply.
You should pick up your phone immediately to make a reservation after looking at this video.
Who would you be dining with? Share this offer with your buddies to see who's up for it!
Seorae Korean Charcoal BBQ
Plaza Singapura #02-01
68 Orchard Road
Singapore
Tel: 6238 8429