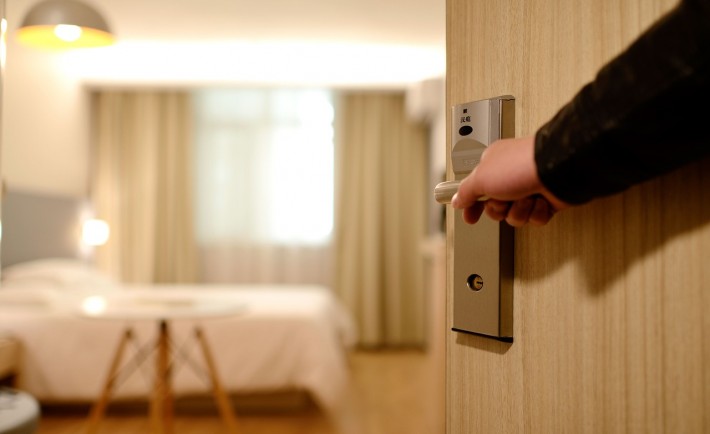 Image Credits: pixabay.com
Whether you are a frugal Fred who wants to get your money's worth or a forgetful Bessy who left some of your travel necessities at home, here are some hotel freebies that are both money-saving and useful:
1. BATH ESSENTIALS
Let us start with the obvious freebies that guests typically take home – the bath essentials. Although you packed a sufficient supply of bath essentials, it does not hurt to pack a little more for future use. Keeping the shampoo and conditioner bottles as well as the soaps can save you a decent amount of cash.
If you have sensitive skin and experience adverse effects with the hotel soap, use it for other purposes. Keep the bar of soap and use it as a freshener for your drawers or shoes at home. Or, you may use it to clean your cosmetic sponges.
2. NEWSPAPERS AND MAGAZINES
The array of newspapers and magazines left at your room are not only free but also helpful. Firstly, you can use the valuable coupons inside to pay less in shopping for groceries, tickets, and more. Secondly, you can use these publications in the event that your child needs to cut pictures for his or her school projects. Lastly, you can use these publications as decorations to your dull office.
3. CURLING AND STRAIGHTENING IRONS
To all my fellow beautiful women out there who want to look their best but forgot to bring their trusty curling or straightening irons to the hotel, worry not! Many major hotels (i.e., large hotel chains such as Hyatt) offer loans for these hair styling items. Simply approach the front desk and ask politely for what you need.
4. SEWING KIT
Tailoring or sewing services in Singapore can range from S$5-40 depending on the type of clothing article. Some of the prices are too much if you asked me! You might as well buy a new one. Good thing there is a better and quicker option – altering clothes by yourself. But, how can you alter your clothing while on vacation?
Say you broke the straps of your backpack. Having a sewing kit can solve this problem right away. Thankfully, your Trump Hotel room has complementary sewing kits. Like Trump Hotel, many major hotels have free sewing kits on-hand. Remember to bring those kits before you checkout!
5. DENTAL CARE
The worst thing that I can forget while on a vacation is my own toothbrush. Unlike the couples who are comfortable with sharing one toothbrush, I will never use someone else's! This is why I am very grateful that hotels provide basic dental care products such as toothbrush, toothpaste, mouthwash, and floss.
Minty fresh breath does not always come in cheap packages! In fact, a bottle of mouthwash can cost you about S$4-14. Hence, I suggest that you pack that free mouthwash with you.
Sources:  1 & 2