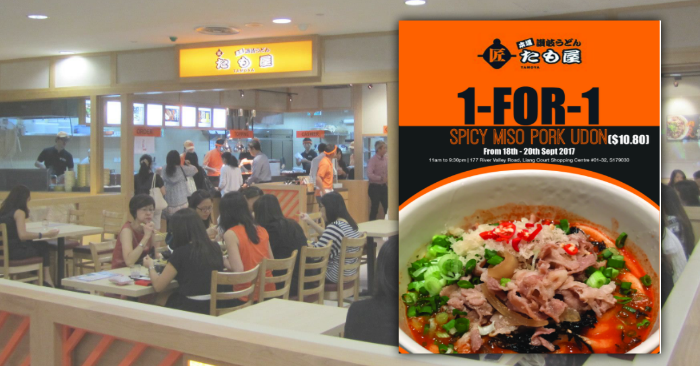 Calling all spicy lovers, Tamoya Udon is back with another 1-for-1 promotion for their new  Spicy Miso Pork Udon from 18-20 September 2017 for only $10.80!!
Bring a friend and savour some succulent pork with a robust spicy miso base that will surely be a fiery kick to your taste buds. It's udon noodles are handmade on site daily with ingredients imported from Japan, from flour to shoyu and bonito to ensure the same quality and taste as in Japan.
This awesome promotion is running the whole day from 11am-9.30pm for all 3 days at 177 River Valley Road, Liang Court Shopping Centre, #01-32, Singapore 179030.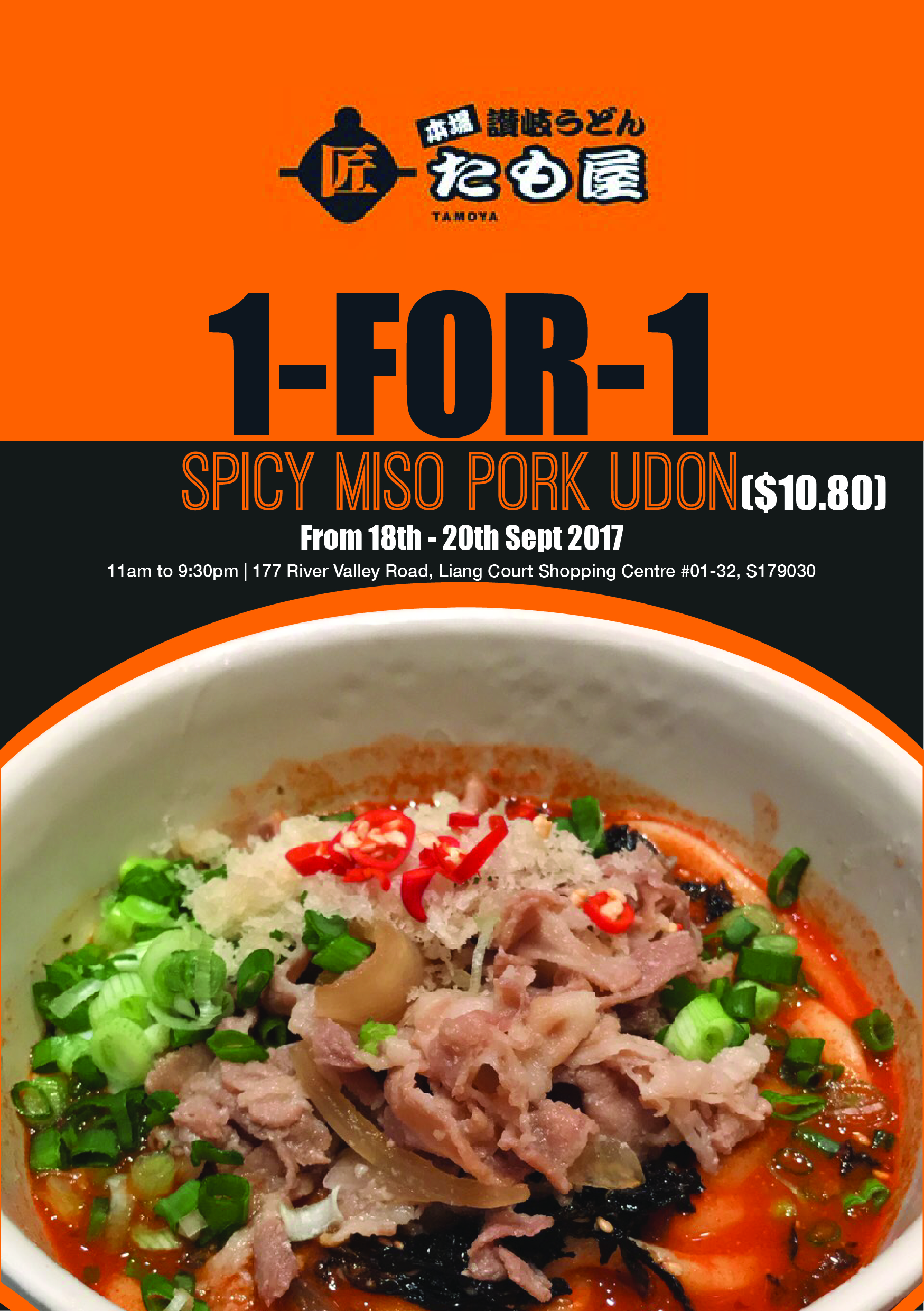 Tamoya Udon is a brainchild of Tamotsu Kurokawa. The chef went on TV Champion, a reality cooking show in Japan, where he was crowned the champion of sanuki udon. In Japan, Tamoya Udon is one of the most esteemed udon establishments amongst Japanese in the Sanuki Province, Shikoku.