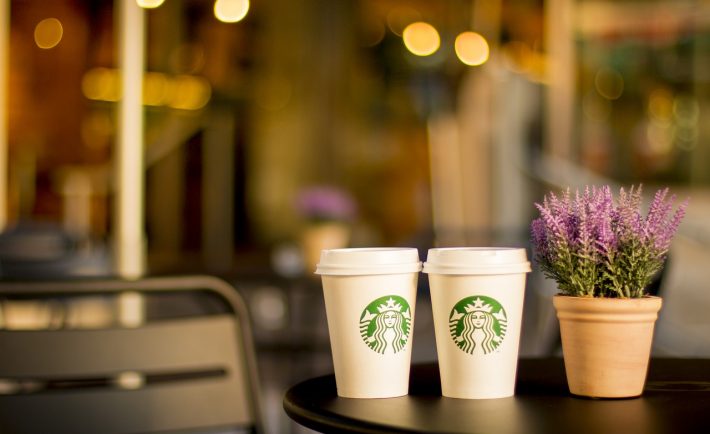 Image Credits:pixabay.com
What can be more tempting than the smell of freshly brewed coffee? Many Singaporeans cannot go without a hot cup of joe in the morning. The growing demand for coffee and its varieties increases the popularity of Starbucks. This glistening green mermaid houses products that end up costing more than expected.
Why is that so? Well, you end up spending more money with these marketing tricks.
ALL ABOUT THE AESTHETICS
While I was writing this post, I overheard a group of adolescents complaining how they dislike the potent taste of Starbucks coffee. In spite of this, they liked the look of the coffee cup and the establishment.
You see, Starbucks stores are all about offering aesthetically pleasing designs to catch customers' attention. It begins with perfect lighting! The food is kept on the best lit area of the store. Drawing more attention is the small items right by the register. Candies, cookies, and nuts may seem affordable at the moment. However, these little things add up! You have to be wary.
Furthermore, stores may rearrange their products to make you notice things that you have not tried before. Do not get me started with the Starbucks Reserve chains with fancier interiors!
SEE WHAT IS TRENDING
One thing is for sure! Starbucks has figured out how to keep their loyal fans happy. As they are constantly creating new twists of old standards, they keep grabbing our attentions. Let me introduce you to the Merlion Frap!
Do you remember the time when the pastel Unicorn Frappuccino stole the hearts of many Netizens? Unfortunately, this limited drink was not available in Singapore. Nonetheless, it was a genius move on a business perspective.
YouTuber thejetsets was intrigued by the pastel drink and decided to ask for a Singaporean rendition. Although the Starbucks baristas were taken aback at first, they eventually warmed up to the idea. They made a pink and orange frappuccino in creamy mango flavor. They called it the Merlion frap! Apparently, it tasted good.
THE ORDERING GAME
Starbucks has a loyalty program, which turns your orders into a game. What are the mechanics of the game? Each card holder needs to get to next level by earning stars (or reward points). Earn a certain amount of stars, and you get any one item (i.e., food or drink) on the menu for free!
Through the Starbucks app, you can find special offers, reload your card, and redeem your points. It is no wonder that many of your co-workers requested a Starbucks top-up on the Yuletide wishlist!
BEAMING CLOSE CALLS
I, for one, enjoy a good slurp of Bubble Milk Tea. I often ask if the size I want is available. In cases when it is not, I choose the closest size with no hesitation. This scenario happens to many people. When it comes to drinks, people usually do not pay attention to the prices than they do with food.
According to Consumer Psychology professor Kit Yarrow, people will choose larger sizes than necessary as they see the costs are too close. For instance, some may order a Venti instead of a Grande.
Starbucks has employed many marketing strategies to make you spend more money. Awareness of these tricks is the first step to mindful spending!