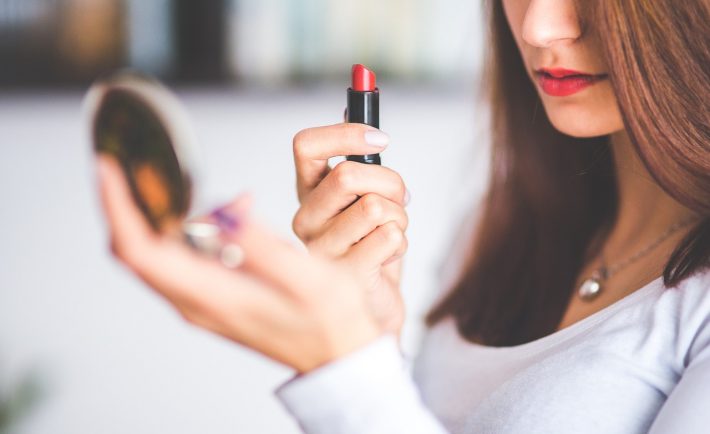 Image Credits: pixabay.com
French women's minimal approach to beauty is intriguing. They stand by their effortless hairstyle and hydrated skin. What's their secret? For starters, everything seems au naturel.
#1: DRINK LOTS OF WATER
Fashion model Céline Delaugère's skincare routine includes Vitamin E oil, sleep, and lots of water. I am going to focus on the last element. Drinking water is essential for your body. It hyrdrates your skin and makes you look radiant. In some cases, it may even lighten your skin! Generally speaking, it keeps your skin from cracking or drying out.
Take it from a Parisian model, quench your thirst and make it a habit!
#2: CLEANSE YOUR SKIN
French girls grew up with the habit of religiously cleansing their skin before bed. One of the most coveted French products is the Collosol Eau de Lait. It has been passed on from generation to generation. However, a cheaper alternative is a gentle cleanser and face mask put on a regular basis. Try the dollar face masks available at your local Watsons.
#3: WEAR LESS MAKEUP
Discretion encapsulates the approach of French women to beauty. Their makeup must seem natural as possible. Its sole purpose is to enhance what is already there. So, everything is used in moderation. A woman with a full-face make is a rare sight in the streets of Paris.
Dabbing products is a money saver! Instead of opting for a harsh foundation, a BB cream with SPF is recommended.
#4: GO FOR A SIGNATURE RED
You can either go for a bold lip color or a flashy eye makeup. Remember that less is more! Do your research when it comes to choosing your signature red lipstick. Personally, I prefer Mac's Russian Red matte lipstick. It complements my skin perfectly and adds a layer of drama to a seemingly simple attire.
A red lip with little makeup can often be worn with anything. It is a staple in the French beauty scene.
#5: TAME YOUR LASHES
French women never go without adding a good curl to their eyelashes. Some even apply lash conditioner or serums to promote growth and thickness. Nonetheless, you must always carry a tube of mascara in your bag. Consider buying the L'Oreal Paris False Lash Miss Manga Mascara (costing S$22.90).
#6: ACCEPT YOUR IMPERFECTIONS
One of the things that I admire from French beauty is their innate philosophy of embracing imperfections. They put emphasis on the unique aspects of their face and shy away from plastic surgeries. Instead of focusing on your small teeth, you highlight your huge smile.
Accepting your "flaws" is how you make a statement!