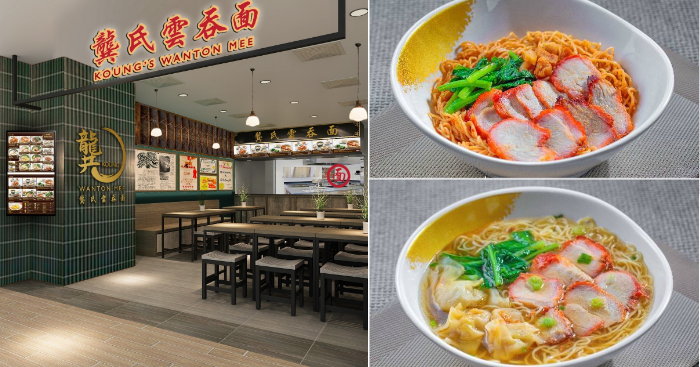 He seeks to preserve his family's time-honoured wanton mee recipe by making the award-winning dish available islandwide #KoungWTM
Humble beginnings: from pushcart to humble stall in Geylang and now an outlet in a shopping mall
Enjoy the wanton mee in an air-conditioned environment
All the ingredients, from wanton to noodles and char siu, are homemade

Koung's Wanton Mee, which has 56 years of presence in Singapore, is proud to announce the launch of its new outlet at JEM on 25 August 2020. This opening marks the brand's first-ever foray into a shopping mall. Koung's Wanton Mee was founded in 1964, just one year before Singapore gained independence. Its humble beginnings took root when it was just a pushcart; then, in late 1960s, it expanded and became a stall at Geylang Lorong 12. The stall operated for over 36 years before it moved to Geylang Lorong 13, where it stayed for 12 years. Then, it moved to its current location at 205 Sims Avenue circa 2013.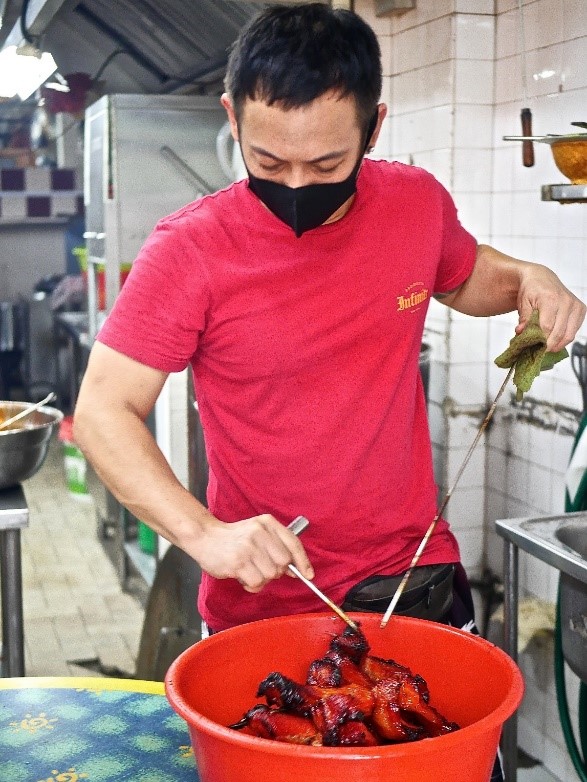 Bernard Koung, 39 year old second generation, began working at his family's business at the age of 21, will be managing the new outlet opening at JEM. His parents have passed down their recipes to him, and he seeks to continue the 50-plus years of his family recipe. Recognising that many of the brand's loyal fans have to travel from one end of Singapore to the another just to savour the wanton mee, Bernard has decided to launch a new outlet in JEM. Westies can now enjoy the dish with greater convenience, and in the comfort of an air-conditioned environment. Plans are in the pipeline to open more outlets in all regions of Singapore.
An offering well loved by Singaporeans and critics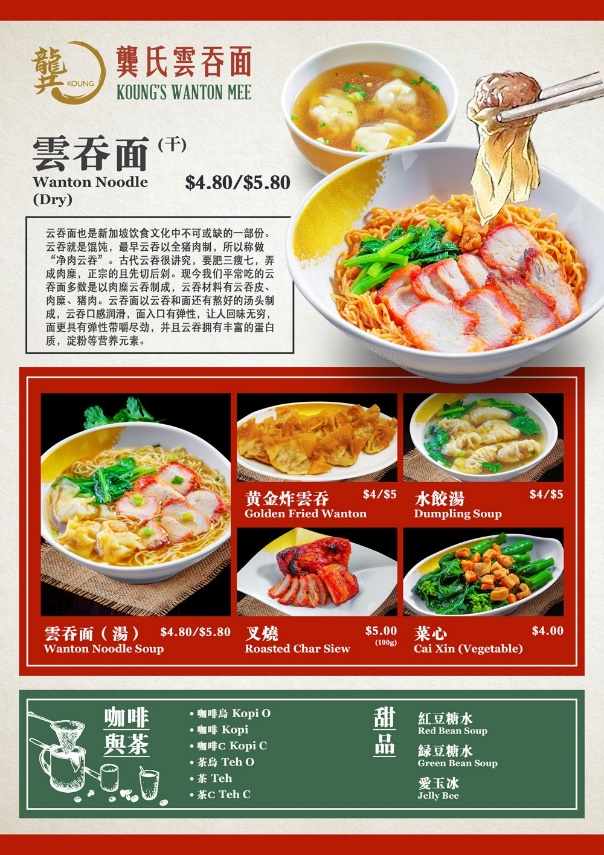 The brand's Singapore-style wanton mee is a hit amongst local gourmands, tourists and food critics. It is little wonder – all its ingredients are painstakingly made from scratch. The charcoal-grilled char siu is made with fresh quality pork, then marinated with its own homemade sauce. The springy egg noodles are made following a traditional recipe. The wantons are wrapped by hand, its generous filling a mix of fresh lean and fatty minced pork. Drenching all the ingredients are a fragrant blend of fried chilli paste and premium dark as well as light soya sauces. The dish is then topped with Koung's Wanton Mee's very own fried pork lard and oil, which lend an extra fragrance and a savoury punch. Both the dry and soup versions go at S$4.80 each.
The wanton mee has been featured in The Business Times's CEOs' Hawker Guide, and has also received numerous accolades such as the Certificate of Award for the Fine Culinary Skill, Encounter of the Kings and The Green Book's Best Food Awards. Koung's Wanton Mee is also a favourite haunt for many popular food bloggers such as Dr Leslie Tay.
About Koung's Wanton Mee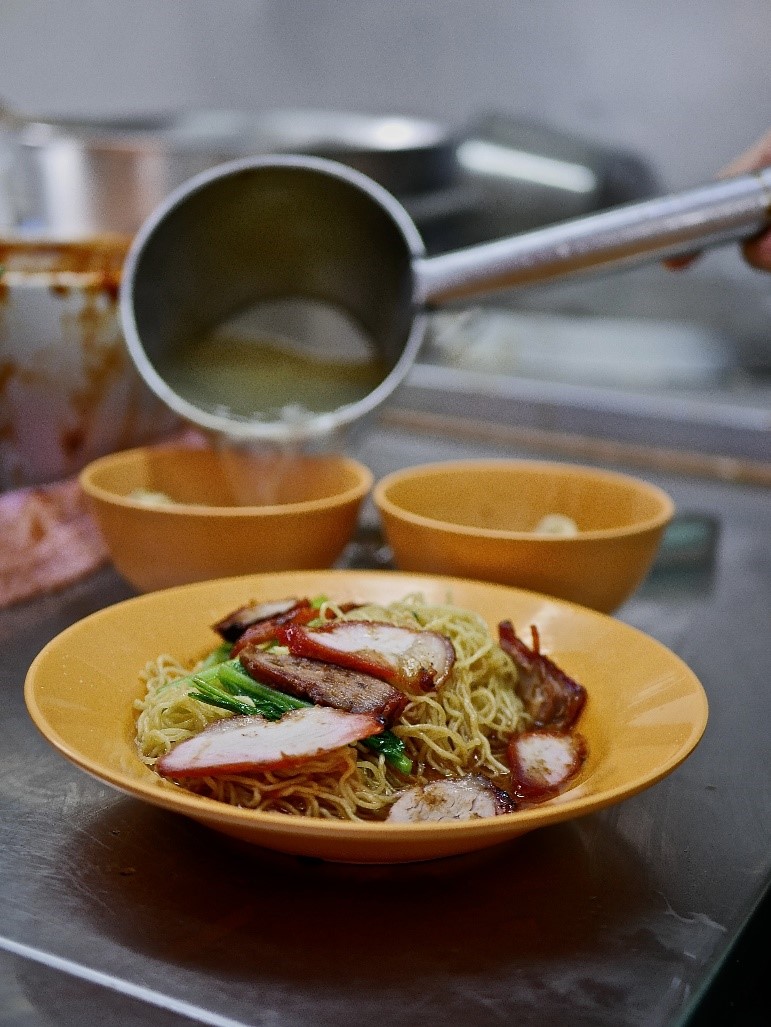 Began as a pushcart in 1964, Koung's Wanton Mee has over the years cultivated a loyal following of fans, winning over hearts with its delicious rendition of wanton mee. All the ingredients, from wanton to char siu and noodles, are homemade. Enjoy other accompaniments such as fried wanton, fried dumpling, fried wanton, dumpling soup and wanton soup as well. Its outlet at JEM marks its first-ever foray into a shopping mall.
Koung's Wanton Mee JEM Details
Seating capacity: 35 seats
Address:  50 Jurong Gateway Rd, #B1-K14, Jem, Singapore 608549
Operating Hours: 10am to 10pm
Socials:
Facebook – https://www.facebook.com/KoungWTM
Instagram – https://instagram.com/KoungWTM/