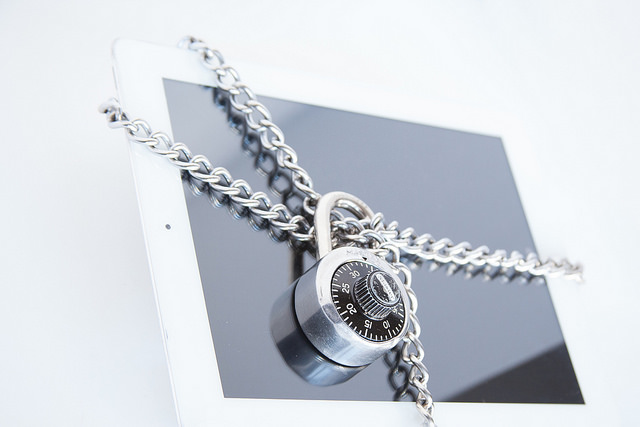 Image Credits: Perspecsys Photos via Flickr with Creative Commons License Attribution-ShareAlike
According to the Merriam-Webster Dictionary, Cybersecurity is defined as the measures taken to protect a computer or a computer system against unauthorized access or attack. Those who gain unauthorized access to the data in the computer or the system are often called as hackers. What is alarming about the breaching is that it may involve taking of personal data or credit card information.
To prevent these from happening, precautions must be set. Start by limiting the amount of personal data you post online then, strengthen your home and business Cybersecurity in 4 ways…
1. TAKE CONTROL OF THE AUTHENTICATION AND PRIVACY SETTINGS
Maximize the use of your privacy settings by using two-factor authentication. Two-factor authentication, often used in online banking, involves "what you know" (e.g., 6-digit password) and "something you have" (e.g., verification code sent thru SMS). You can also change your security questions and your passwords frequently, especially for your emails that contain sensitive data.
2. FILTER YOUR EMAIL
Filter your email contents by not opening the spam mail. To avoid downloading virus or other malware, only open attachments that were given by your friends, family, partners, and clients.
Delete the previous emails that are no longer needed so that no one can use them.
3. ALWAYS BACK UP YOUR DATA
I am a klutz! It is unavoidable to have my laptop on the repair shop every year. The only thing worse than having cyber attacks is losing the important data by myself. This is why; a good habit I developed is to back up my data. With this, I can peacefully rest.
4. REGULARLY UPDATE YOUR SOFTWARE
Aside from backing up your data, it is vital to update your software regularly as latest security patches minimize the threats of bugs, viruses, and other malwares. Increase your shield by using free programs that scan your computer for bugs, viruses, and other malwares that come from external sources.
With the increasing number of successful cyber attacks, Cybersecurity has become everyone's responsibility. Individuals can take the 4 mentioned ways to prevent breaches. While huge companies shall execute robust security practices.