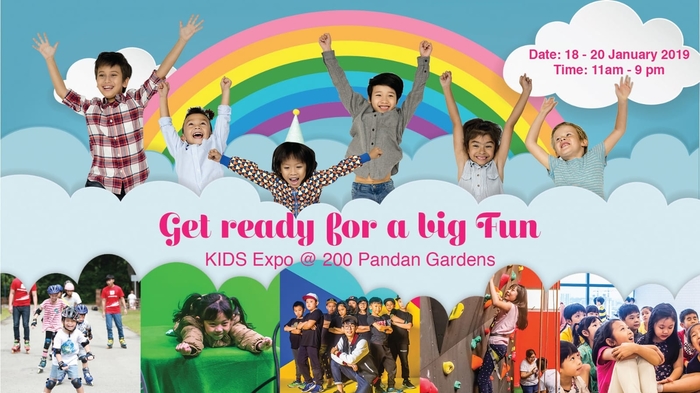 Bored of your usual weekend activity? Looking for something new and interesting to do on weekends? Then you got to check out Kids' Expo @ 200 Pandan Gardens opening ceremony on 18 January 2019. It is the most happening event and coolest place for families to bring their kids over the weekend.
What And When Is Kids' Expo @ 200 Pandan Gardens?
Years ago, 200 Pandan Gardens held the accolade of being Singapore's one and only indoor baseball court. 200 Pandan Gardens was recently revamped and underwent a transformation into a Kids Expo venue. It is now a one-stop place that is filled with everything your kids need to grow up to be a confident, happy and successful kid.
Venue: 200 Pandan Gardens, Singapore 609336
Date: 18 Jan – 20 Jan 2019
11am – 9pm
Fun, Fun And More Fun For Kids
Besides the chance to win vouchers, there are a whole series of fun activities at the opening ceremony that families will get to enjoy. Now, are you ready to find out what fun activities there will be for your kids?
But wait, that's not all. There will also be a Pikachu Meet & Greet for kids to get up close with their all-time favourite Pokémon. Pikachu will be meeting and greeting any Pokémon fans out there at 3pm and 5pm on the day of the opening ceremony. What better way to capture memories than to take a group photo with your kid's favourite Pokémon?
6 Classes For Kids To Fall In Love With At Kids' Expo @ 200 Pandan Gardens
As part of the opening ceremony, every family will also get access to complimentary trial classes for your kids. This is a rare chance for you to try everything that Kids' Expo @ 200 Pandan Gardens has to offer in a single day! If it isn't obvious enough, trial means that it is FREE. Who knows, you might be unearthing a hidden talent in your child.
1. Verticlimb: Developing Cognitive Ability While Having Fun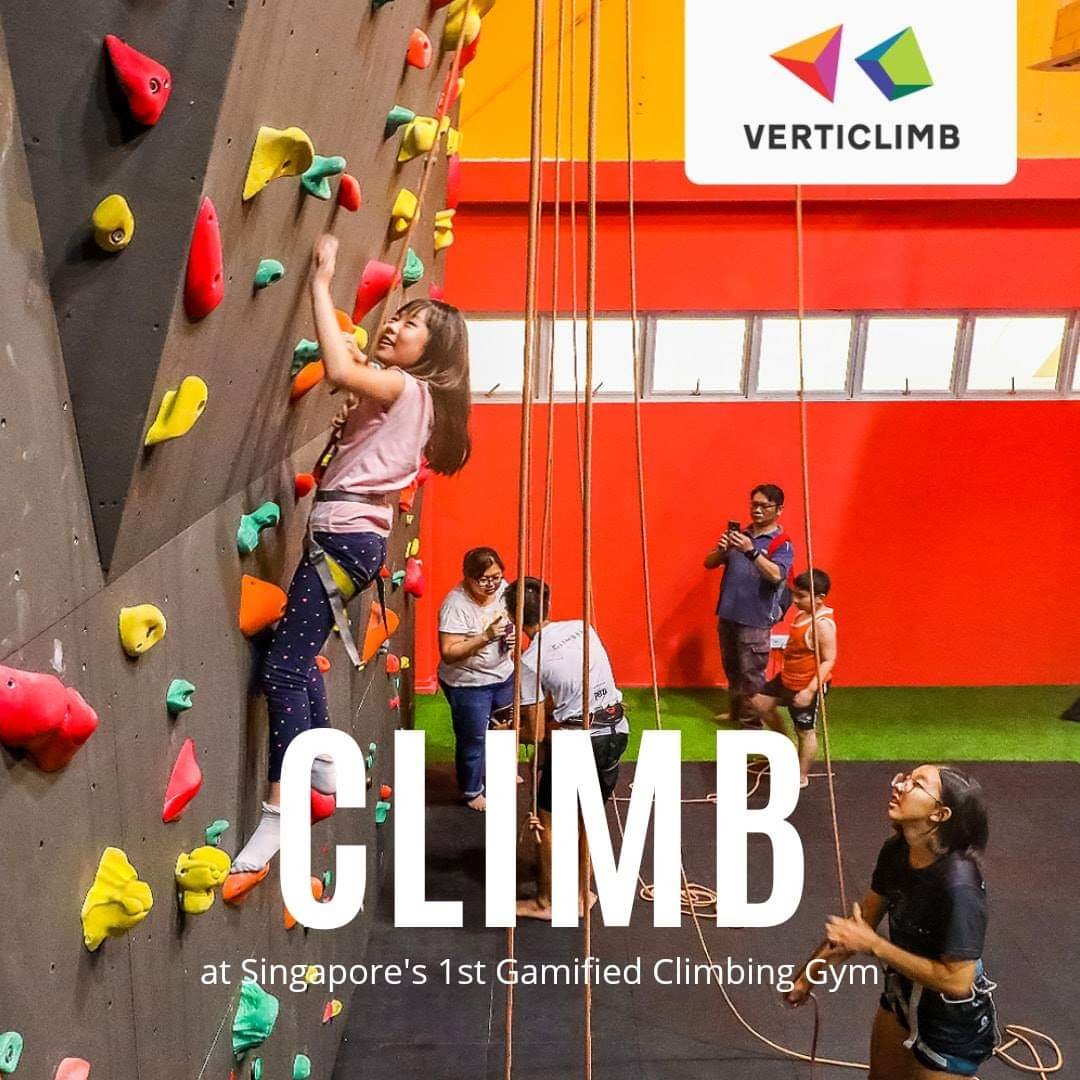 Kids are always looking for new challenges to scale. You might not have thought of it, but your child might be thinking of scaling Mount Everest one day. Well, you can prepare your child for his/her big dream by letting him/her start small with Verticlimb.
Verticlimb is Singapore's first gamified indoor climbing studio that will let your kid learn what it takes to scale a mini Mount Everest indoors. With a former National Team climber who represented Singapore in 3 Bouldering World Cup, you know your child is in good hands to learn what it takes to be a natural climber. You can be rest assured that your child will be physically and mentally stimulated by the indoor climbing experience. Oh, did we also mention that climbing can also let your child develop both his/her cognitive and physical abilities?
Suitability: Kids 4 years old and above are suited for this activity
2. MentalMatrix: Nurturing The Genius In Your Kid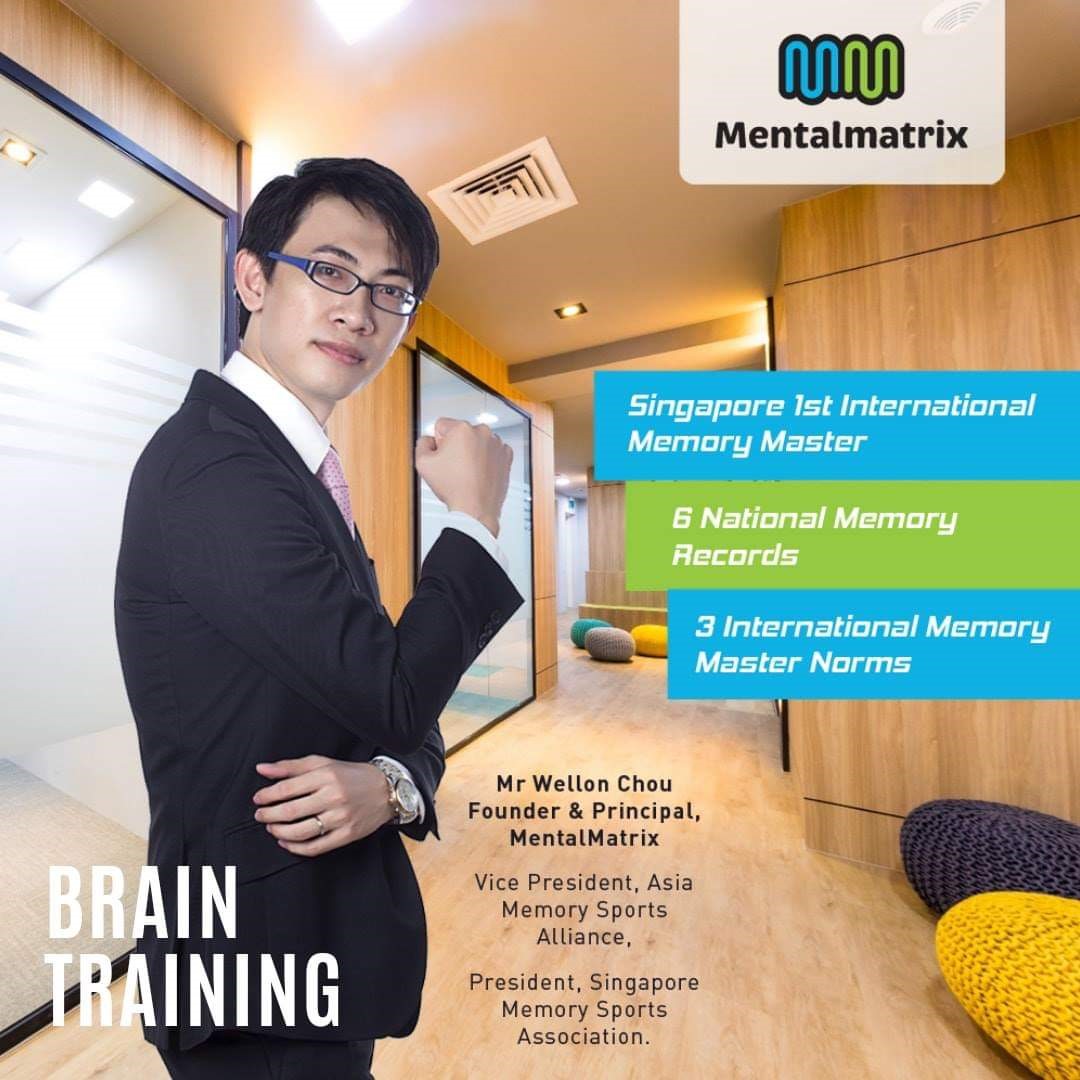 According to research, the early years of a child is the best time for a child's brain to develop neural connections. These neural connections are important for high level cognitive abilities like critical thinking, creativity, motivation, self-regulation and communication. These essential brain connections are simply much harder to develop as your child enters into adulthood.
It is no wonder that your child's development at this crucial stage in their life is a constant lingering thought on your mind, just like most parents. Don't we just wish that there is a way for us to give our child a great head start in life with a solid foundation to pursue their own success right? MentalMatrix might be the answer that you are looking for.
MentalMatrix was founded by Mr Wellon Chou, who is Singapore's first and most established International Memory Master and Right Brain Trainer. Using his skills and knowledge in this field, MentalMatrix nurtures geniuses in kids through Memory Expansion, Mental Arithmetic and Right Brain Training programs. Each of these programs are designed to enhance a child's brain development and train kids to be in unlock the full potential of their brains.
3

. The Zone: HIIT That New Year Resolution To Get Fit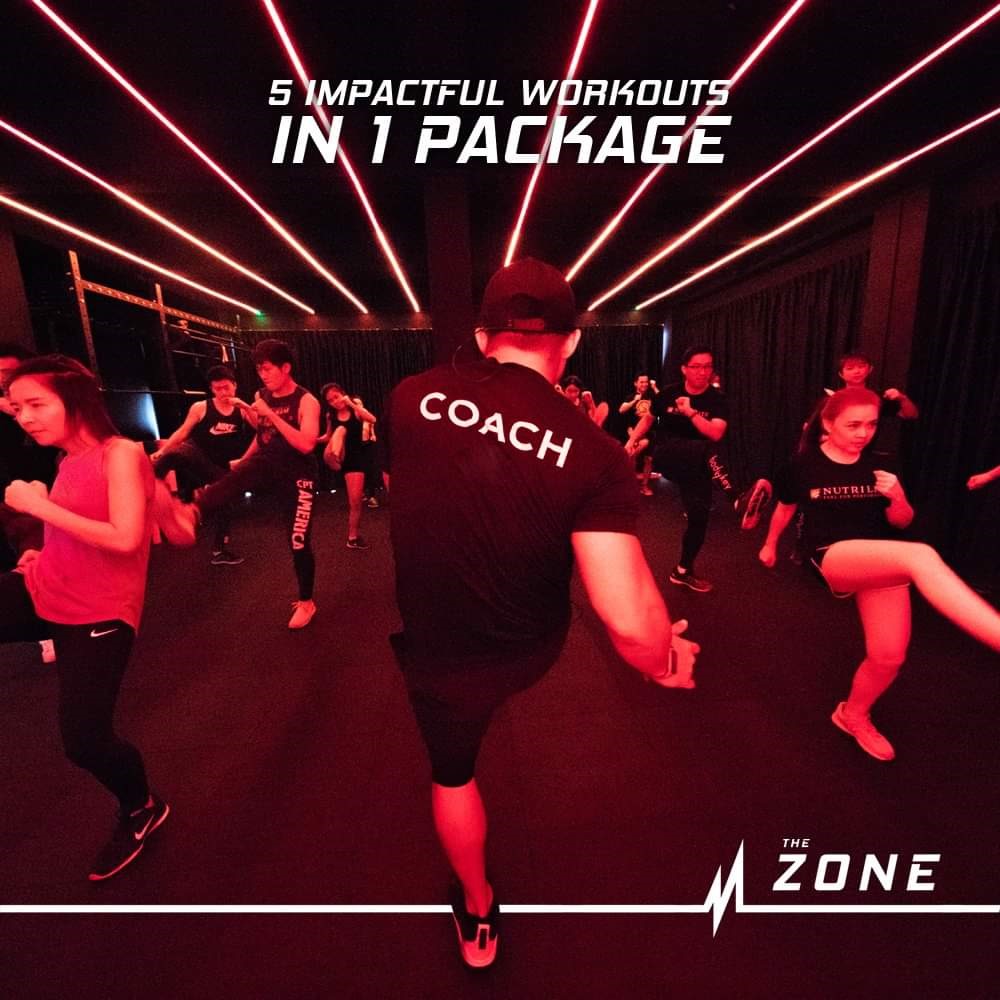 Setting New Year resolutions is one of those things that we often do as we kick start the beginning of a new year. One of those New Year resolution is to get your body in shape. It is among the top few New Year resolutions everyone has, regardless of who you ask. But with so little time on hand, it is no wonder many fail to hit the 'Get in shape' New Year resolution right on the spot. (Fun fact: More than 80% of New Year resolutions fail to come to fruition).
If you are serious about setting the tone right for the rest of the year, The Zone is here to help you. The Zone is a mixed HIIT (high-intensity-interval-training) fitness studio that works with you to be effective and efficient while making you stay excited to be fit. The Zone provides an intimate training environment with motivating trainers who work hand in hand with you to stay effective, stay efficient and stay excited to work out. The Zone's HIIT workouts torch the highest amounts of calories within the shortest workout time. The trainers also switch up the type of workouts for you so that your body consistently gets what it deserve.
4. One Take Studio: Lights, Camera, Action!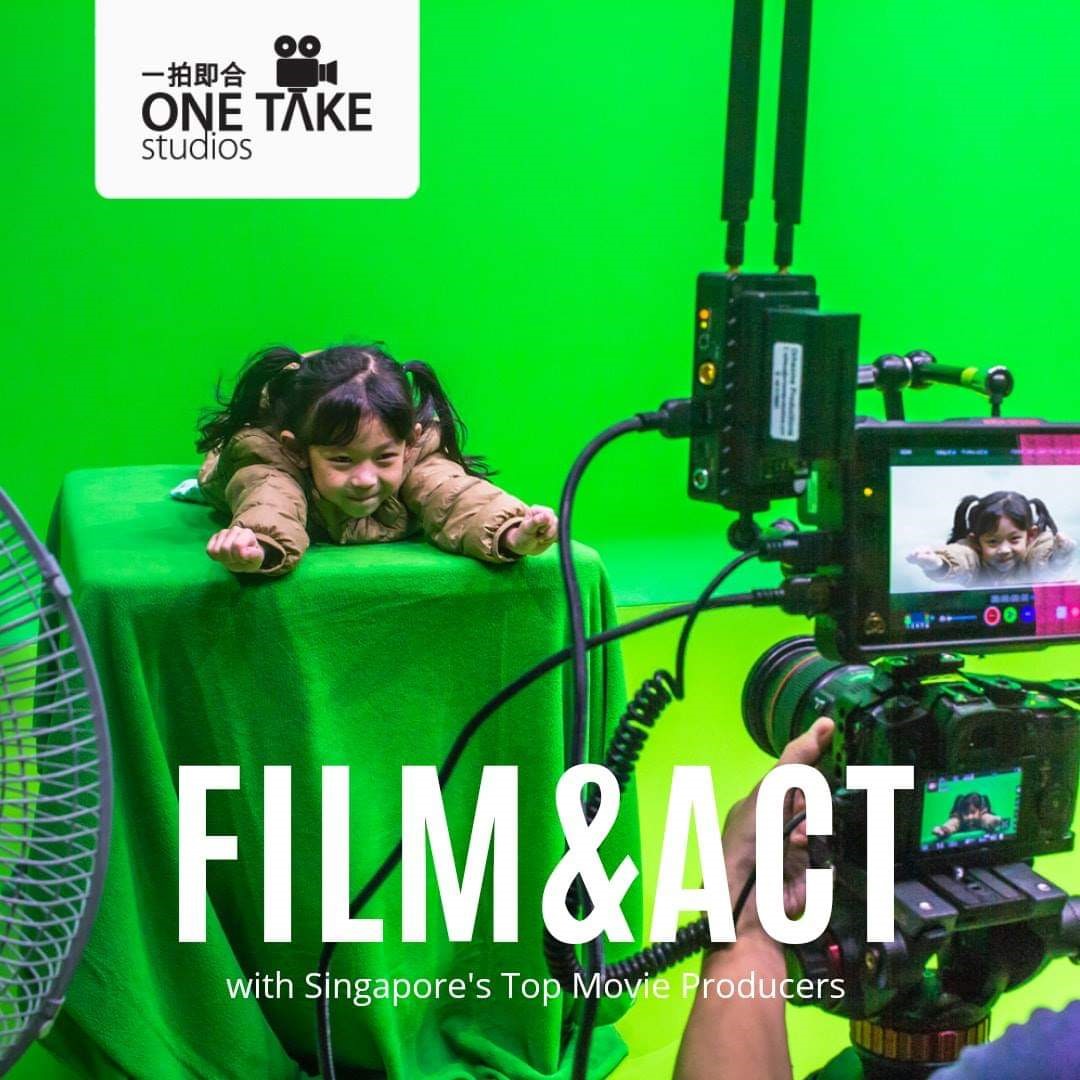 Royston Tan, Anthony Chen and Jack Neo – They are the three musketeers who made filming and directing cool among Singaporeans. If you think that your child is full of imagination and wild creativity, why not see how far you can take his creativity to? One Take Studio is ready to nurture young local talents to be ready for the new media era where influencers and YouTubers are dominating the (phone) screens.
One Take Studio Studios is an acting and filming academy founded in collaboration with renowned producer and director Jack Neo 梁志强. From how sets are being set up, to how actors and actresses get their makeup done, to how directors control the set while filming, your child gets to experience what it takes to get their favourite movie filmed. They are even set to bring your child on a tour of their professional green screen filming studio where amazing movie scenes are filmed and doctored.
5. Three Steps Dance Studio: Dance Your Way Into The Limelight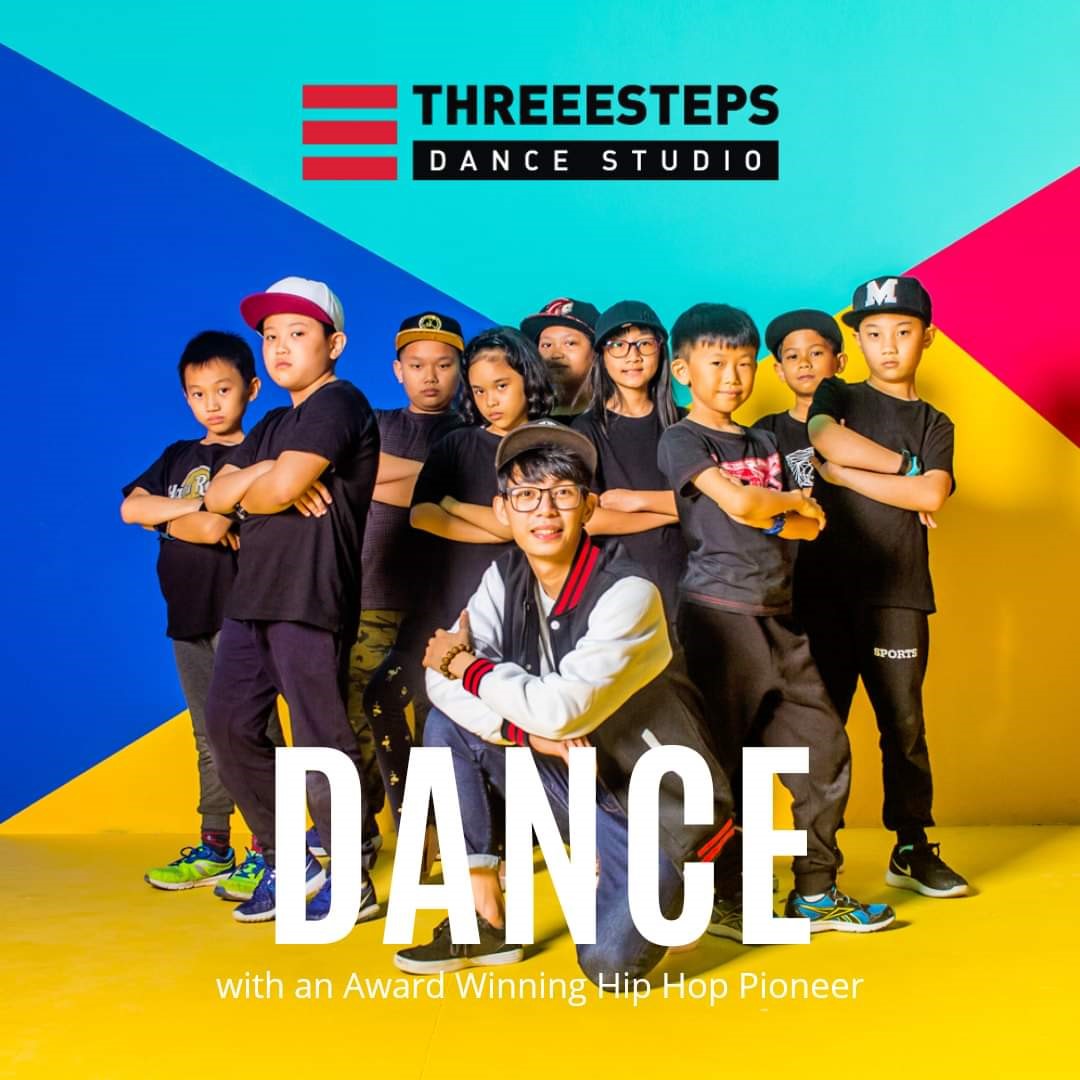 Dancing is not just a performing art. For those who love to dance, it is a way of life. On a fundamental level, dancing is an opportunity for kids to express themselves through movement as they sway with the music. It is also a good avenue for kids to build up their self-confidence as they learn to express themselves. All it takes is a little bit of courage to take that first step into the dancing world. If you think your child thinks he/she has it in him/her as a dancer, Three Steps Dance Studio is prepared to nurture your child's talent.
Three Steps Dance Studio is a Hip Hop and Urban Dance studio that is led by Danny Lee, a pioneer Hip Hop champion who has been judging and coaching for more than 10 years. Three Steps Dance Studio is ready to turn your kid into a seasoned dancer with the help of its team of experienced dance trainers.
Suitability: Suitable for kids between age 5 and 16 years old.
6. Ernskates: Explore A Whole New World Of Fun In The Outdoors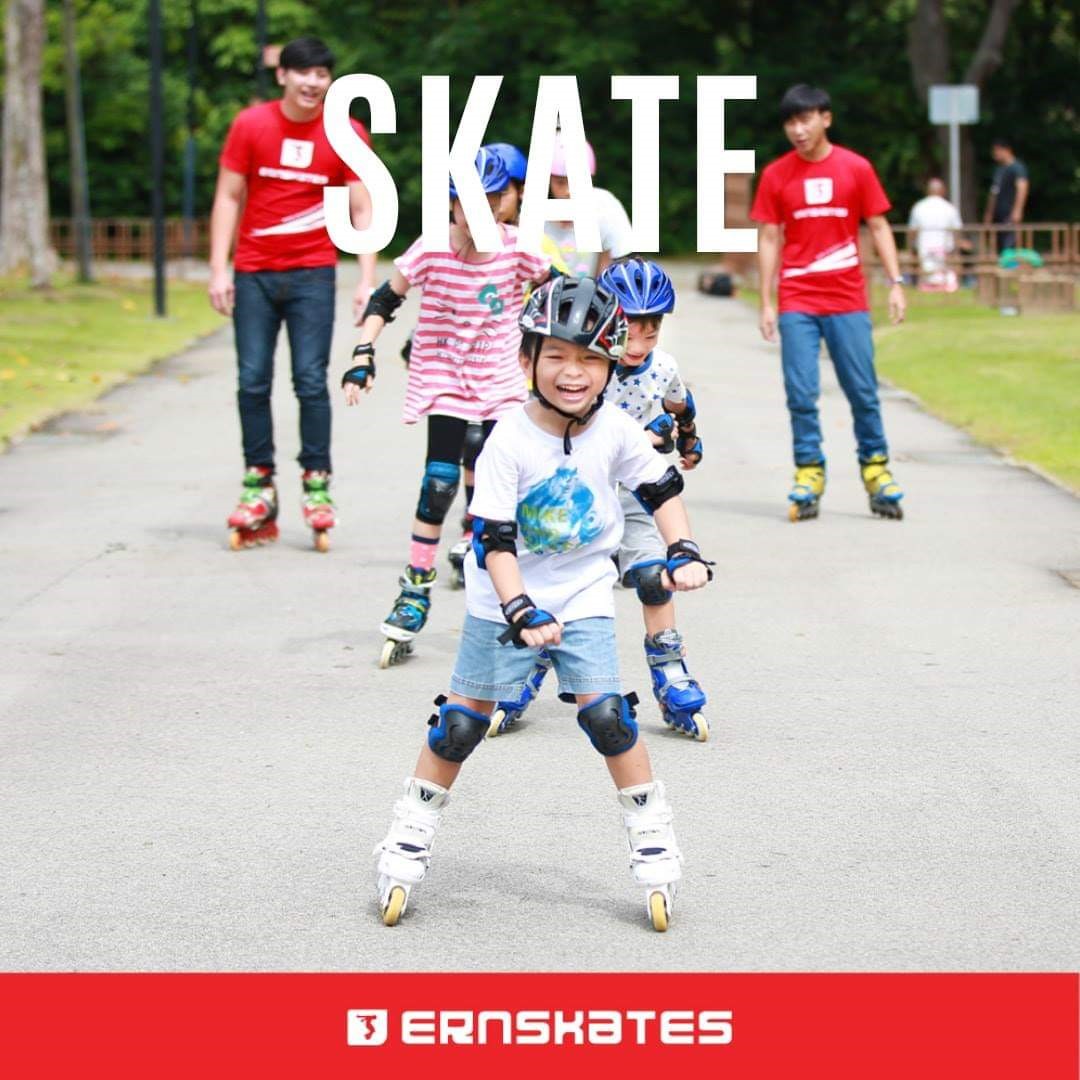 Strong physique, better reflex, self-confidence and a competitive winning spirit. If these are things that you would like your child to develop, then some inline skating action is what your kid needs.
Founded by Founder and Head Coach Ernest Wong, Ernskates seeks to provide a fun and safe environment to ignite kids' passion for skating. To help develop kids' interest in skating, Ernskates specially developed the Ernskate's Junior Star Skate Programme™ with its team of National skate coaches and international accredited judges. The program is formulated to be a fun and interactive manner that will develop your child's interest and keep them excited about heading outdoors for some fun.
So, get your kids ready to join Ernskates for some inline skating action at PeopleUp @ Pandan. Who know,s you might even catch Head Coach Ernest Wong doing some of his famous stunts (Ern Sui-Slide & Ern V-Toe) which are globally recognized as two of the most challenging moves in the World Skating Technical Charts.