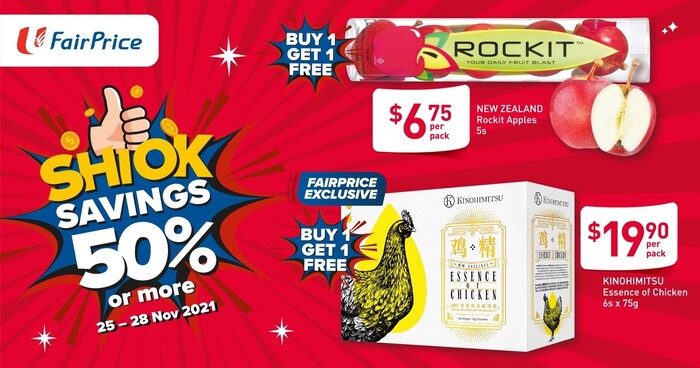 This Thursday, FairPrice is back with their deals again! This time round, deals to boost your health await. Enjoy SHIOK SAVINGS of 50% OR MORE at the benefit of your body!
From now till 28 November, enjoy deals on Rockit New Zealand Apples at $3.35 (U.P $6.75). Don't you know? An apple a day keeps the doctor away – this is the best time to stock up on apples with such good prices.
Further boost your immunity and stay energized with Kinohimitsu Essence of Chicken 1-for-1 deal! With 2 boxes at only $19.90, it's such a steal. Drink this for more energy to binge watch your favourite shows on Netflix!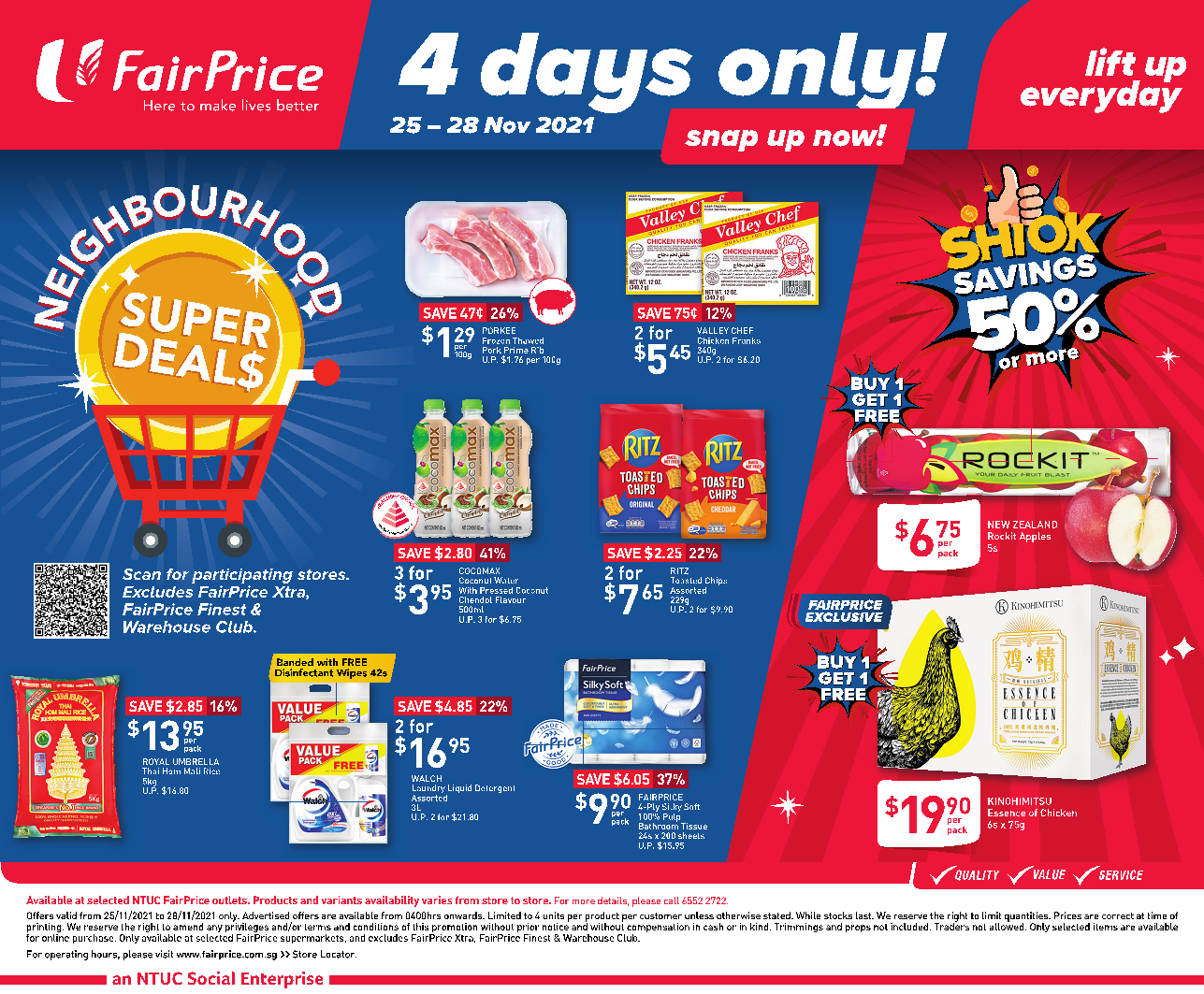 That's not all, cool your body with the exciting fusion of a local dessert – save 41% on  Cocomax Coconut Water with Preserved Coconut Chendol Flavour (3 for $3.95)! Also bring out your inner MasterChef to and cook up a feast with Porkee Frozen Thawed Pork Prime Rib ($1.29 per 100g, 26% off) or Valley Chef Chicken Franks (2 for $5.45, 12% off).
What are you waiting for? Hurry down to your nearest FairPrice outlet today!