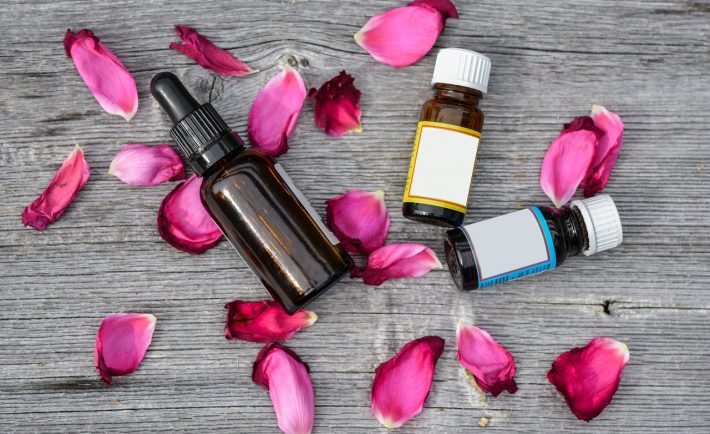 Image Credits: pixabay.com
Many of us have embarked on a lifestyle journey that values healthy and all-natural options. From signing up to a detox program to using organic products, the list goes on and on! My personal lifestyle journey involves therapeutic essential oils. Essential oils are products extracted from plants, which may both improve your physical health and mental well being.
Do not let essential oils spook you! These products can be affordable without sacrificing quality. Here are some tips that you need to know to fit aromatherapy into your budget:
#1: KNOW THE LOCAL BRANDS
Due to the widespread of a healthier society, more local retailers have invested on organic or all-natural products. Brands such as HOUGHTON & GOUGH, HYSSES, and MMERCI ENCORE carry pure essential oils. Let us start with HOUGHTON & GOUGH (H&G). H&G houses a range of room sprays, essential oils, hand-poured candles, and more. Its Lemongrass essential oil retails for S$25.90.
HYSSES is a firm believer of holistic therapy. From scenting to natural skin care solutions, HYSSES encapsulates the best nature has to offer. Most of its essential oils retail for about S$25.90. 
Lastly, MMERCI ENCORE exudes luxury as its raw ingredients and pure essential oils were sourced from Australia and France.  According to its website,  it offers handcrafted artisanal aromatherapy goods inspired by bathing and bedtime self-care rituals. The company is created by the former beauty editor Alli Sim. The price of its essential oils range from S$25 to S$35. 
#2: A LITTLE GOES A LONG WAY
Essential oils are made with highly concentrated plant extracts. Thus, a little goes a long way! As an avid user of essential oils, I can attest that less is more. Do not be fooled by a mere 5 or 10 ml bottle as it can last you for months. Despite my frequent usage, my 10 ml Young Living bottle lasted for more than 6 months.
With its potency, you may be wondering how long can you store a bottle. The shelf life of oils vary from each kind. However, the general rule of thumb is keeping it within a year of purchase. Many aromatherapists extend its life span by keeping their volatile oils refrigerated.
#3: MAKE YOUR OWN BLENDS
One of the easiest ways to make your own blend is to use a roller bottle. Transferring essential oils into roller bottles will save you money with the process of dilution. Dilution does not weaken your oils. Instead, it helps you to target specific areas of your body such as your chest or temples. It allows you to apply the product whenever you need it.
The basic steps of making a roller bottle include the following:
a. Acquire an empty 10 ml roller bottle online
b. Add 10 drops of essential oils and fill the rest with a carrier oil (e.g., grapeseed oil, sweet almond oil, coconut oil, and jojoba oil)
c. Put the top cover
d. Shake the mixture well
e. Apply to the neck, wrists, temples, feet, chest, spine, belly, or behind the ears
I shall move on to the fun part by enumerating the quick recipes consisting of two to three essentials oils.
a. For itchy skin
6 drops Lavender
4 drops Peppermint
b. For sleep and relaxation
3 drops Lavender
3 drops Cedarwood
c. For focus and concentration
5 drops Orange
5 drops Peppermint
d. For upset stomach
4 drops Lavender
3 drops Peppermint
3 drops Ginger
e. For headaches
4 drops Lavender
4 drops Peppermint
2 drops Frankincense
f. For healthy nails
5 drops Tea tree
3 drops Lemon
2 drops Peppermint
g. For a cooling sensation
4 drops Lemon
4 drops Peppermint
2 drops Frankincense
May these blends bring you the daily comfort you need in this busy city! 🙂