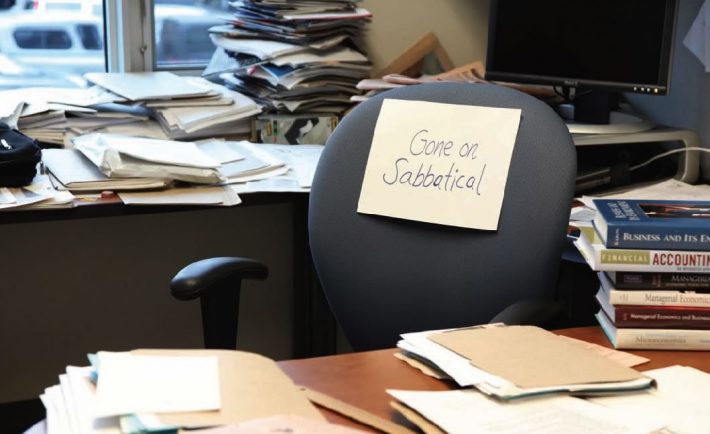 Image Credits: smith.queensu.ca
Have you ever come across the term "sabbatical" but never tried to look it up?
Well, a sabbatical is usually three to 12 months of unpaid leave from work, while some employers offer compensated breaks from work as recognition for a specific length of service. Because they are a workplace incentive rather than a legal right in most regions, offering one is not guaranteed.
But we've researched and realized its benefits. Here's why you should take one.
Mental break
If you devote your sabbaticals away from your typical working and living setting, whether touring or staying with relatives in a place far away, the detachment might operate as a mental respite from your current stressful setting, allowing you to disengage and contemplate.
Return rejuvenated
Individuals often experience stress after holding the same position for a long period and no longer feel inspired or energized to go to the office. But research has shown that employees who take prolonged leave from work are better able to recharge and resume work with renewed energy.
Fresh perspectives
Time away from the workplace might give some people a fresh outlook on the value of job and career advancement when compared to more meaningful time spent alone or with loved ones. Such folks may thus opt for a vocation that requires less of their time and attention, even if it implies a lower salary.
Independent teams
In an absolute sense, no work should grind to a halt due to dependency difficulties. In some ways, sabbatical aids teams in becoming self-sufficient. During your leave, other employees take over and dive into the responsibilities, meeting the workload and performance expectations. When you return, your coworkers should have picked up new skills for a more efficient work relationship.
Fine-tuning your health
Able to take time off during a particularly stressful moment in your life might have significant health advantages. Whether you were aware of it or not, your professional work life has brought about a significant amount of stress, which may have presented itself in a variety of ways.
Getting rid of anxiety can have some very real daily rewards, such as bettering your sleep routines, controlling your dietary patterns, and giving you more time for the gym. Furthermore, those of us who spend a significant amount of time slumped over a computer are more likely to suffer postural problems. A year away from the stresses of the workplace can provide considerable mental and positional alleviation.
Sabbatical years, which have traditionally been reserved for academics, were created to allow professors to take a rest from lecturing. They were usually granted leave every five years or more to pursue research or simply relax. However, allowing employees from diverse professions to leave for a certain period appears to be the most effective strategy to rejuvenate tired minds and increase overall employee retention. Why not suggest to the HR department a sabbatical leave policy if your company doesn't have one yet?