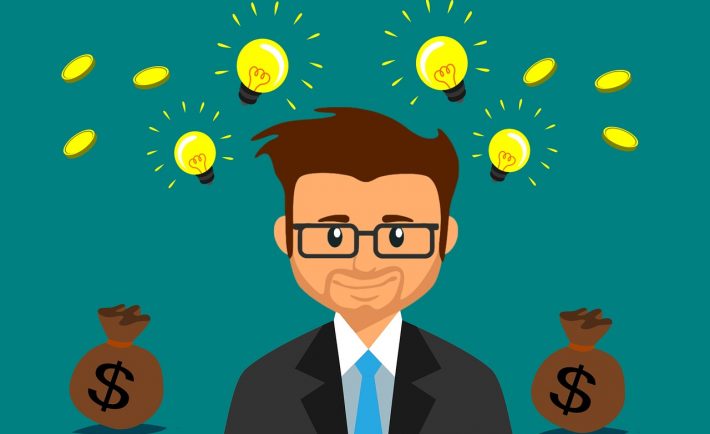 Image Credits: pixabay.com
Sourcing funds as a startup business is not as easy as it seems. Focus on making sure that you set realistic and achievable goals with the help of the following schemes and grants.
#1: ANGEL INVESTORS
Believe it or not, angels are among us. These "angels" let startups and small businesses fly by providing necessary funds. Angel Investors invest money to said businesses at their seed stage despite having no proven success in their business model. In Singapore, here are some Angel Investor networks that you can tap.
BUSINESS ANGEL SCHEME (BAS)
Supervised by SPRING SEEDS, Business Angel Scheme is an equity investment scheme for Singapore-based businesses. It partners up with angel group investors to let them invest in innovative startups. SEEDS can invest up to a maximum amount of S$1.5 million! They profit by taking an equity share from the startup, which is in proportion to their investment.
SINGAPORE ANGEL NETWORK (SGAN)
There is a network of angel investors that invest in the later stage of the startup's financial requirements. This network is none other than the Singapore Angel Network (SGAN). SGAN is the investment arm of Thakral Group of Companies. Interestingly, this network does not target any specific industry. This means that startups will have an equal chance of being selected. In fact, this network invests in other countries as well.
#2: ANGEL INVESTORS TAX DEDUCTION SCHEME
Be an angel! Invest in start-up companies in Singapore to receive a huge tax benefit from the Angel Investors Tax Deduction Scheme. You read that right! The Government introduced this incentive scheme to help businesses grow through their management expertise and expansions.
Valid until March 2020, angel investors can enjoy 50% tax deduction on the investment costs at the end of a two-year holding period. It is capped at S$500,000 worth of investments in each Year of Assessment.
#3: MAS FINANCIAL SECTOR TECHNOLOGY AND INNOVATION SCHEME (FSTI)
Launched by the Momentary Authority of Singapore (MAS), the Financial Sector Technology and Innovation (FSTI) scheme aims to provide support for the vibrant ecosystem of innovation. It attracts fintech companies to set up their labs, to develop solutions, and to build their technology infrastructures.
Under this is the sub scheme called FSTI-Proof of Concept. Through this sub scheme, you can receive support of up to 50-70 percent of qualifying costs capped at S$200,000 for up to 18 months.
#4: BUSINESS IMPROVEMENT FUND
Business Improvement Fund (BIF) is open to all Singapore-registered businesses with projects directed to tourism. It comes as surprise that it is run by the Singapore Tourism Board.
Eligible SME applicants can receive a funding support of a whopping 70% of qualifying costs. On the other hand, non-SME applicants can receive a funding support of up to 50% of qualifying costs.
#5: ALTERNATIVE OPTION: VENTURE CAPITALISTS
Venture Capitalists (VCs) are investors who provide capital to support small companies or to aid startup ventures. They strategically invest on businesses that will generate significant profit and experience extensive growth.
More and more venture capitalist firms (VCF) have entered the shores of Singapore in the recent years. Exhaust your resources to familiarize yourself with the available firms, which are in lined with what your company represents.
a. SEQUOIA CAPITAL (focused on financial, healthcare, energy, mobile and internet startups)
b. 500 STARTUPS (a seed fund and startup accelerator)
c. SPH MEDIA FUND (Singapore Press Holdings's investment arm)
d. SINGTEL INNOV8 (Singtel's investment arm focused on digital media, internet apps, and other tech startups)
e. Life.SREDA (focused on fintech companies)