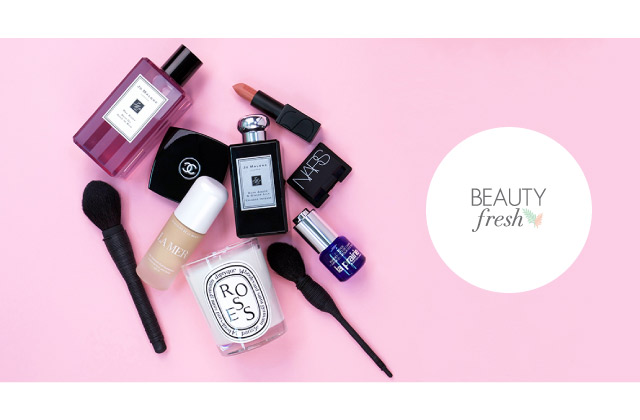 Always wanted a more intense moisturizer or premium foundation but stopped yourself as it is too expensive? You can now upgrade your skincare and makeup routine with quality brands at a good value when you shop online at BeautyFresh.com.
BeautyFresh is a one-stop online destination for your luxury beauty and skincare needs, offering deals across a wide selection of beauty brands. From all-time favourites like Chanel, Dior and MAC, to new brands like Diptyque and Jurlique, there are more than 70 brands (and growing) for you to take your pick.
With BeautyFresh, enhancing your beauty regime is more affordable than you think. Take a look at the example below: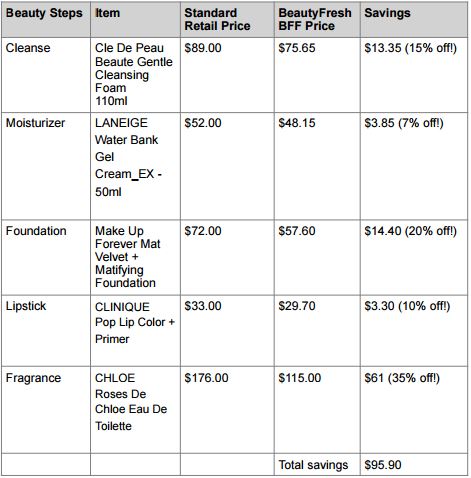 What's more? BeautyFresh is there for you for every occasion. Need a long-lasting mascara for a girl's night out? We have just the one you need. Want an elegant nudish-pink lipstick to nail that work outfit? We have 39 lipsticks that you can choose from. Whether you are getting ready for a casual weekend or a glamourous date, BeautyFresh has all the necessary and more for you to look and feel your best always.
Sounds too good to be true? There is more. At this very last week of the Great Singapore Sale (GSS), BeautyFresh has the offer that you can't resist – a site wide 20% discount on all items. Yes! You are reading it correctly. There is a further 20% off the BeautyFresh BFF price! Use the code GSSSW20 to enjoy this deal from June 20 – June 27.
Don't let budget constraints stop you from wanting to look your best. At BeautyFresh, you will definitely find products you love, without breaking the bank. Happy shopping at www.beautyfresh.com today!
(This post is brought to you by BeautyFresh.)