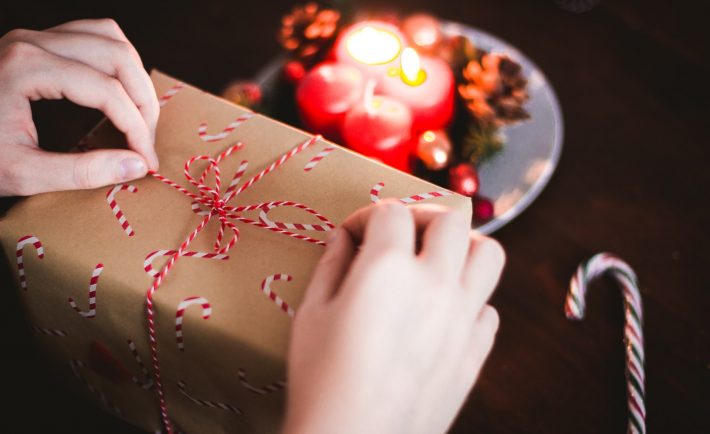 Image Credits: unsplash.com
Secret Santa is a Yuletide tradition that many offices and families honor every year. What is meant to be a fun gift-exchange activity can be stressful because of the tiresome shopping involved. Whether you have to purchase presents for co-workers you do not know very well or you struggle with finding gender-neutral gifts within your budget, this list can give you Secret Santa gift ideas.
It is never too early to start thinking about Christmas gifts and how much budget you would need to allocate for them. Grab a chair as we have put together a list of gifts with a S$2 to S$28 budget.
#1: SUSTAINABLE WOODEN KITCHENWARE
Working alongside artisans that use sustainable materials, Monkey Loot is a Singapore store supporting the development and continuation of cultural legacy in Southeast Asian countries. Their items are handcrafted by artisans using zero chemicals and 100% natural ingredients. Moreover, these items are polished with Beeswax.
Due to its authenticity, items will not be exactly the same. Who does not want to be gifted with a unique piece? You can choose to buy the Sapa Teakwood Cutting Board / Platter / Tray for S$28 or the Seda Sapodilla Wood Coaster Set for S$16.50.
#2: CALMING TEA SET
Give the gift of tranquility amidst the busy holiday season with a DIY tea set. Your loved ones or co-workers will appreciate the organic range of Pukka teas which offer soothing flavors like Chamomile, Vanilla & Manuka Honey, or Turmeric Gold. These teas retail for about S$9.20 at FairPrice.
Complete your tea set by purchasing teacups for a little over S$2 at Daiso. There are a lot of assorted patterned teacups to choose from at Daiso.
#3: FIVE-PIECE COOKWARE SET
If you are looking for a gift that is perfectly suited for foodies and cooking enthusiasts, you can never go wrong with a cookware set. IKEA's ANNONS five-piece cookware set (S$18.90) includes three different sized pots and two glass lids. It is made from stainless steel, which makes it durable and easy to clean.
#4: HOLIDAY SKINCARE GIFT SET
Looking good on the outside radiates on the inside. If you are looking for a skincare gift set that can complete your recipient's skincare routine, search no further than Sephora's Holiday Vibes Mini Mania Skincare Gift Set (S$22.40). This set includes six essentials for a complete skincare routine. This set completes your routine from cleansing, makeup removal, moisturizing, and radiance.
The set includes the triple action cleansing water, all day hydrator, overnight glow mask, ultra-glow serum, brightening eye cream, and clean skin gel. What's more? It comes with a pouch made with 30% recycled plastic.
#5: SOOTHING SLEEP ESSENTIAL PACKSET
Thanks to the Cath Kidston Magical Woodland Sleep Essential Packset, you can give others the gift of a good night's sleep. Featuring its two products – the lavender-infused sleep spray and calming lavender rollerball gel. These products help create the perfect aroma for a peaceful slumber. This gift set retails for S$23.90 at Watsons.
#6: JEWELERY DISH
Bored of normal-looking jewelry dishes? Artists from eatandsip.co created jewelry and dishes that feature one-of-a-kind designs. Its ring dish (S$24) is made from speckled clay and fired to 1250 degree Celsius. Expect curvy forms, bright eye-catching colors, and good artisanship.
The watercolor jewelry dish (S$24), on the other hand, is slip-casted by Louise Martiensen in Sydney. This plate is made from white porcelain with a wash of ceramic paint applied to its surface. It mimics a water-color paint effect, with a clear glaze on the surface.