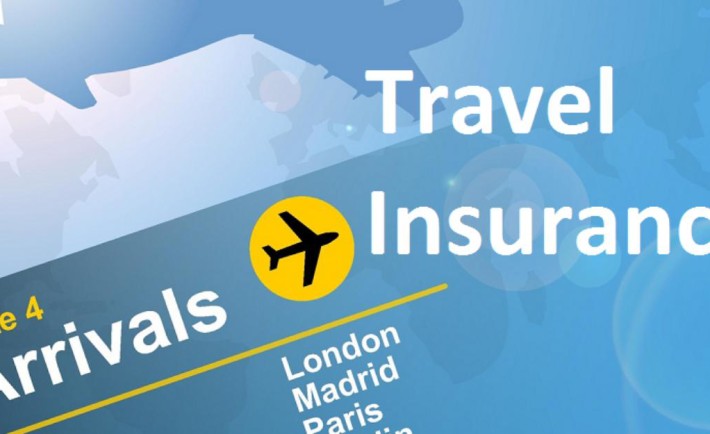 "Do you want travel insurance?", a sentence has become so common that it is now included in the menu of tour packages and online travel booking. While some of us may be guilty of travelling without getting covered, travel insurance has now evolved into a need rather than a want.
Ask yourself these questions:
Who will evacuate you when you are injured on top of Mount Fuji?
Who will bear the cost of cancelled air tickets or tour package during the protests in Hong Kong? A flood in Australia? Or if you and your travel companion is hospitalized days before your travel?
Who will be the one you call when you are terribly ill in Europe? Or when your rented car has crashed into a monumental sculpture?
Who will cover the cost of your essentials when you lost your baggage or your travel documents?
The list can go on but instead of trying to spoil your holiday planning, we have come up with a guide for you to compare travel insurance plans in Singapore.
We had compiled the data across different insurance companies so that you can have an idea of which offer the best cover for each risks you identified as well as getting the cheapest travel insurance in Singapore.
Check it out here: Travel Insurance Guide 

Let us first examine a few common benefits that you should be looking at when purchasing a travel insurance.
Medical treatment and emergency evacuation
Sure, you can be as healthy as a horse but you can't avoid getting hit by someone skiing down the mountain or prevent a dengue mosquito that wants to sting you. Shit happens, and that could cost you ten or thousands of dollars when you are overseas. It is not too bad if there is a hospital nearby but what if you are trekking on the remotest part of the island? Emergency medical evacuation could easily set you back between $75,000 – $300,000.
You don't want me to add the medical expenses, do you?
From our list, Singapore Airline Travel Guard offers the best cover for medical and accidental dental expenses when you are overseas. You can claim unlimited benefits from their International plan underwritten by AIG. For emergency evacuation and repatriation, there are many companies that offer unlimited cover, including AIG's own flagship Travel Guard plans. The word 'unlimited' is equivalent to a peace of mind that is important to all travelers, including myself.
Accidental death and permanent disability
Should the most unfortunate event that results in death and permanent disability, there is an additional payout to you and your family members. Aviva offers the highest coverage of up to $2million to protect you and you family from the liability of you suffering from permanently incapacitatation or premature death.
Hospital income
Whether you are hospitalized overseas or in Singapore, it may take weeks or months for you to recuperate. If you are still employed, you may end up having to take no-pay leaves and this could come in handy when you receive a daily income for your stay in hospital. It makes sense when you still have you bills and mortgage to pay and a parents to support. DBS TravellerShield and Allianz Gold plan has the best overseas hospital income benefits with the highest limit of $50,000, with the latter paying you $250 a day. (vs $200 a day from DBS)
However, if you are hospitalized in Singapore, a plan from UOB, Maybank's TravelCare (Suite) and Etiqa's Vacation Shield Plus (Suite) make more sense as they have the highest limit of $10,000.
So which should you choose?
Besides comparing the premium amounts, take the destination you will be travelling to into consideration and if it is located far away from Singapore. That is to say if you are travelling to Europe or the US where it may be difficult to transport you back to Singapore for local treatment, then overseas hospital income should be your priority. Whereas if you are travelling to a country in South East Asia, you should be looking at a higher hospital income limit in Singapore.
Travel cancellation, curtailment and disruption
When you have spend thousands of dollars booking your tour package or air tickets months in advance, you may well want to get this covered. Some airlines offer a non-refundable air tickets and should you have a last minute cancellation due to serious illness, riots or flash flood, your month-worth of paycheck would be down in the drain.
Allianz Gold plan beat all other plans hands down as it tops the list of benefits with a $25,000 limit for travel cancellation, postponement, curtailment and interruption.
Delay or loss of personal baggage
Most people buy travel insurance to protect their baggage and belongings as it seems to be the most common mishap that could happen on a trip. Again, Allianz has outshone the rest with a $15,000 cover on personal baggage and a $10,000 cover on travel documents. However for baggage and travel delays, Etiqa Vacation Shield Plus Suite is a better option with a $5,000 limit.
Other benefits such as golf benefits, home cover, car rental excess and more
If you are planning to go on a green trip, golf benefits may be more attractive as you are covered from things such as loss or damage to your golf equipment to getting an incentive for getting a hole-in-one. With up to $3,000 cover limit for your golf equipments, golf junkies look no further to HSBC Comprehensive and AXA SmartTraveller plans. If you on your way to become Tiger Woods, Ace Ultimate plan will offer the highest bounty for a hole-in-one, currently at $750.
Insurance companies has gotten more creative over the years. From offering you cash incentive such as a hole-in-one, you can get covered at almost anything you can think of such as reimbursement for pet medical care to protecting your home from any damages. Besides taking into account of the benefits offered by insurers, you should also compare the premiums to make sure you get the most value for the cover.
Read the fine prints of the policy as some insurers define each benefits differently. For example, some insurer requires you to seek medical advice or treatment when you are overseas to be eligible to claim for your medical expenses incurred in Singapore, while some allow you to claim if you seek medical advice within 48 hours of returning to Singapore.
In short, some of the most common benefits are highlighted below:
| Benefits | Recommended plans |
| --- | --- |
| Overseas Medical Expenses | Singapore Airline Travel Guard (International) |
| Medical Expenses in Singapore | SCB Enhanced Travel Protector Platinum |
| Overseas Hospital Income | Allianz Single Trip Gold, DBS Platinum Plan |
| Hospital Income in Singapore | UOB Individual, Maybank TravelCare Plus (Suite), Etiqa Vacation Shield Plus Suite |
| Emergency Medical Evacuation/Repatriation | AIG Travel Guard Superior/Premier, Ace Essential/Supreme/Ultimate, HSBC Essential/Comprehensive, Allianz Single Trip Silver/Gold, Tenet Sompo Travel Joy Deluxe, AXA SmartTraveller Essential/Comprehensive |
| Pre-existing medical conditions | NTUC Enhanced PreX |
| Child education grant, family assistance | MSIG Premier |
| Accidental Death & Permanent Disability | Aviva Travel Plus |
| Travel cancellation, postponement, etc | Allianz Single Trip Gold |
| Travel baggage delay, overbooking and misconnection | Etiqa Vacation Shield Plus Suite |
| Golf benefits | HSBC Comprehensive, AXA SmartTraveller Comprehensive |
Visit our Travel Insurance Guide  for a full list of benefits and the respective premiums of each insurers.
Who needs the travel agents when you can be one?