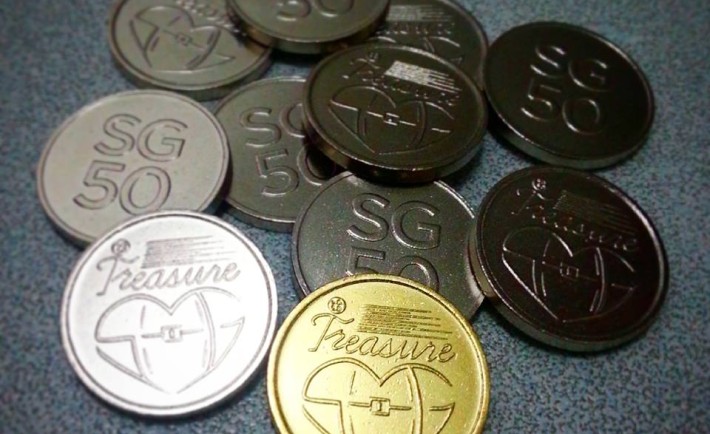 What? Treasure hunting in Singapore? No kidding!
Treasure SG is supported by SG50 to celebrate Singapore's 50th Birthday.%
Every month, silver and gold coins will be hidden in every parts of Singapore and you need to follow the clues posted on their Facebook!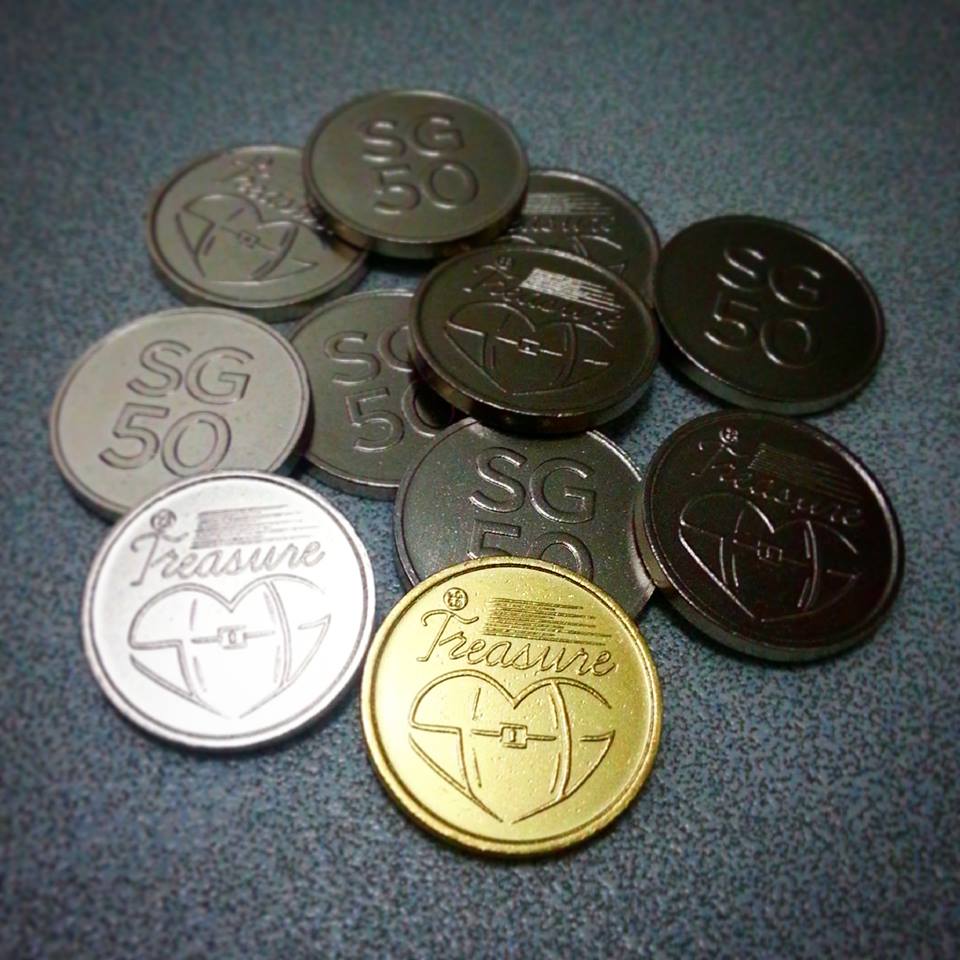 Each clue will lead you to the location of where the coins are hidden and the coins can be exchanged for attractive prizes like NTUC vouchers, limited edition Jubilee Watch (worth $200), $500 grand prize and more!
How to take part?
1. LIKE Treasure SG at www.facebook.com/treasuresg or FOLLOW them at www.instagram.com/treasuresg
2. Follow and decipher the clue posted on their Facebook
2. Tag them #TreasureSG when you found the loot
3. Sign up here: https://docs.google.com/forms/d/12lFYAPNj9vX19HIhhHbxbu0eAnVZgm7DFAdNp2jloZA/viewform?edit_requested=true for the grand prize finale
.. and you are all set to go!
* Remember to post a selfie with the coin at the location you found it within 1 hour or you will be disqualified!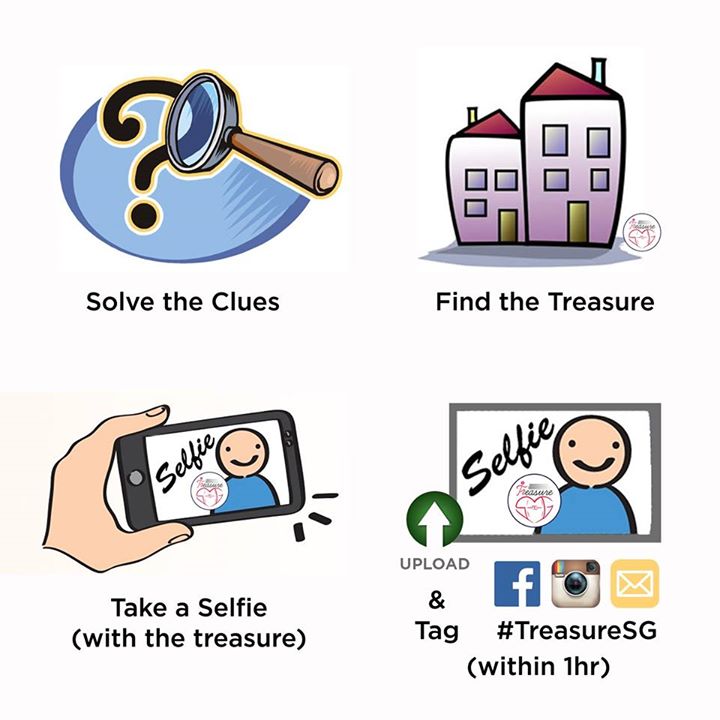 Here's how the January's hunt goes:
Silver coin hidden at Padang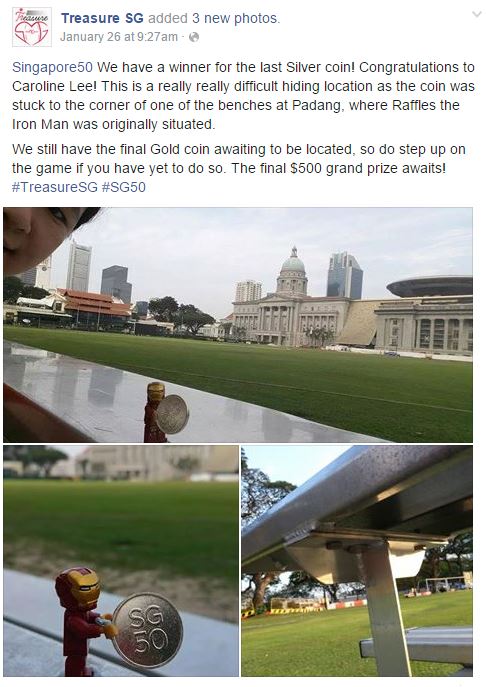 Clue #10 in a word search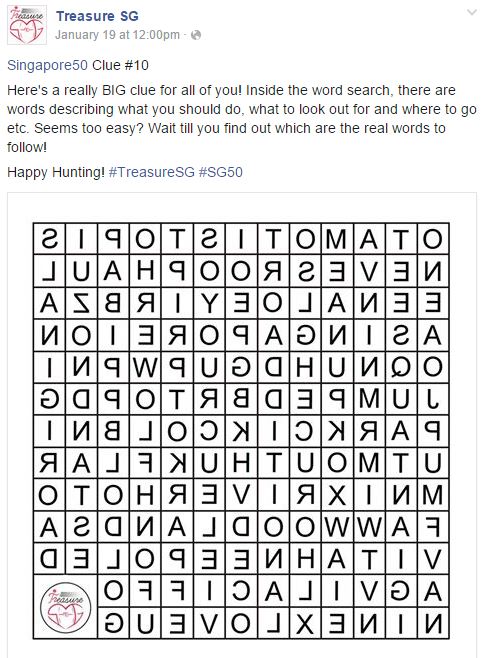 Silver coin found at Mount Faber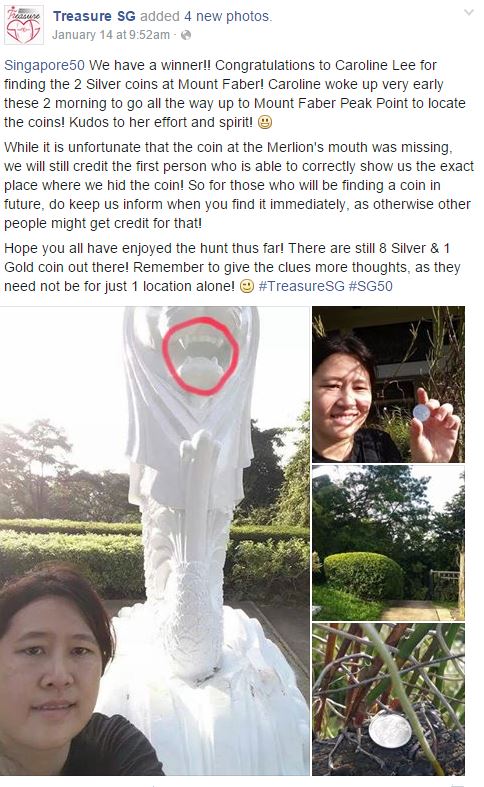 What are you waiting for? Don't miss out the February's hunt!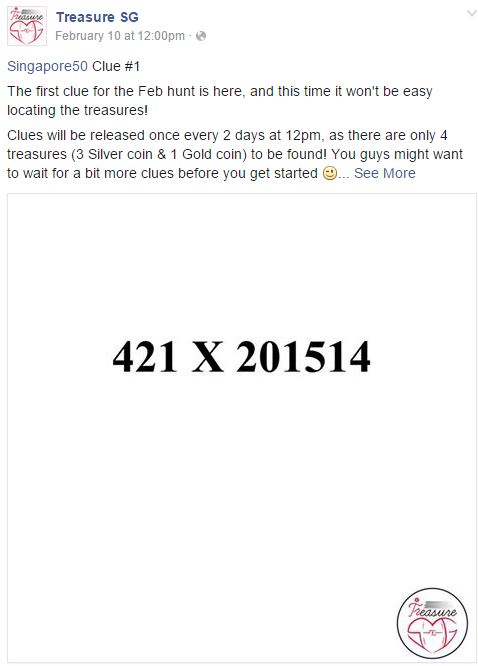 Tips:
Share and 'Like' this post and get your friends to join you in the hunt! More people = cover more area
Check into their Facebook page every day during Noon
Use Google to do your research
Look into their past clues and study their 'intelligence' to see how and where they hide the loot
'Like' our Facebook page so you don't miss out deals and exciting hunts/giveaways like this!