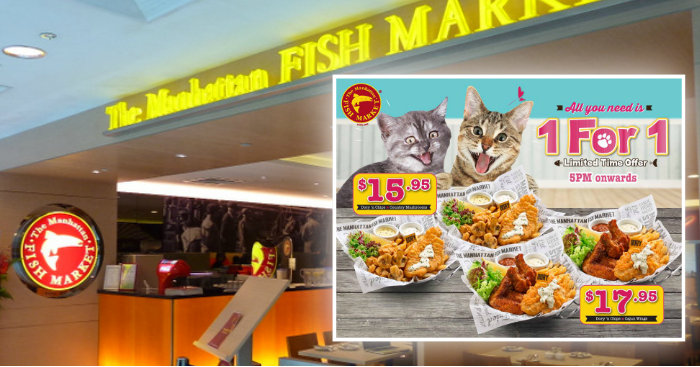 All you need is 1 FOR 1 at The Manhattan FISH MARKET! Dive in with your good buddy and enjoy these sea-licious food items for a limited time ONLY!
Available for dine-in at all restaurants except Changi Airport T1 from 5pm onwards daily. Other T&Cs apply.
Choose from:
Dory 'n Chips x Country Mushrooms
Dory 'n Chips x Cajun Wings
Check out the announcement below:
Share this news with your friends and loved ones!