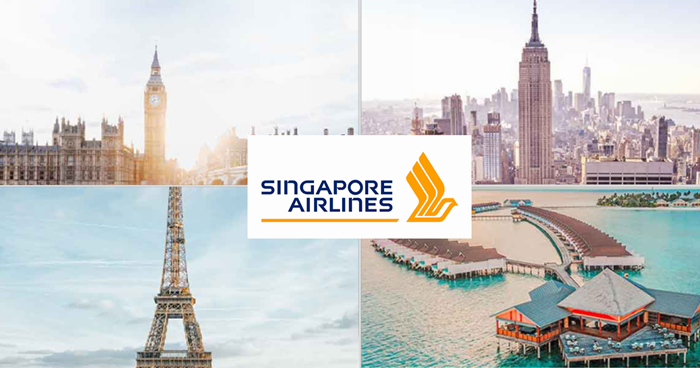 Enjoy Quarantine-free travel with Singapore Airlines
If you're fully vaccinated, you can travel to several exciting destinations without having to quarantine upon entry and on your return to Singapore.
Under the Vaccinated Travel Lanes (VTL), fully vaccinated travellers can enjoy round-trip quarantine-free access between Singapore and the following countries: Australia, Cambodia, Canada, Denmark, France, Germany, Malaysia, the Maldives, the Netherlands, Philippines (from 4 March 2022), South Korea, Spain, Sri Lanka, Switzerland, Thailand (Phuket from 4 March 2022), Turkey, the United Arab Emirates (from 24 February 2022), the United Kingdom and the United States.
Testing requirements have also been made easier and more affordable! If you are returning to Singapore on a VTL flight or with a 7-day travel history to only Category 1 countries/regions, you will no longer be required to take an on-arrival Polymerase Chain Reaction (PCR) test. Instead, only a supervised self-swab Antigen Rapid Test (SSS ART) at one of the test centres located across Singapore is to be taken within 24 hours upon arrival. The self-administered ARTs, which previously had to be done on Days 2 to 7 after arrival, have also been removed for travellers on VTL flights entering Singapore. The full travel advisory can be found here.
Customers with tickets issued on or before 31 March 2022 can also enjoy complimentary rebooking, regardless of fare type. With the ability to adjust your plans along the way to best suit your travel needs, you can set your mind at ease when you choose to fly with us.
Book your flight now and enjoy great fares as well as special offers from our participating partners.
Last updated 22 February 2022, 17:20 hrs (GMT +8)
Promotional Fares For Quarantine-Free Travel
Sale period: From now to 21 March 2022
Travel period: Selected periods from 1 March to 10 June 2022
Fares to Australia
Fares to Canada & The United States of America
Fares to Southeast Asia & South Korea
Fares to West Asia
Fares to Europe